.
"Let's Grow Together With Our Refer And Earn Program"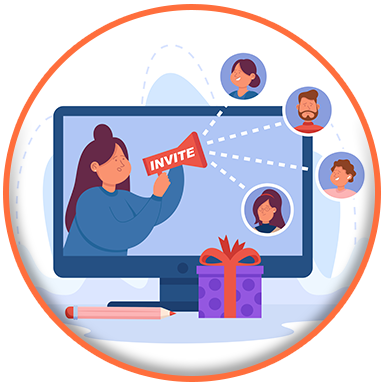 Invite Your Friends To
FreeKaaMaal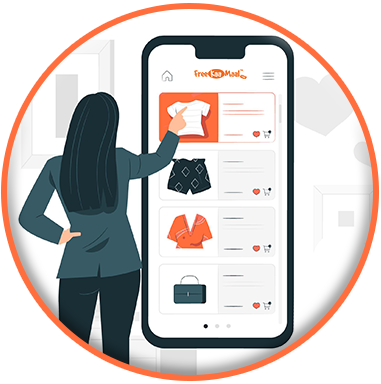 Your Friend Registers using
Your Referral link/code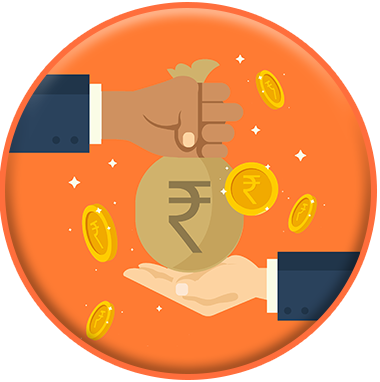 Both Earn Rs. 50
cashback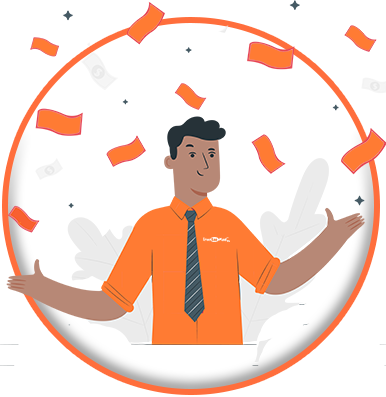 You Get 10% Of Friend's
Cashback Everytime
Get 10% of your friends' earnings when they Shop on FreeKaaMaal.
There is no upper limit on the number of friends you can refer and also no cap on the amount of referral bonus you can earn.
easy process
Frequently Asked Questions ?
Ans:- When you refer freekaamaal to your friends and your friends sign up through your referral link, you both receive the referral amount of Rs 50 in your FKM referral history and the amount will be reflected in your pending cashback & it will get confirmed when your friend shop Rs 300 and gets it confirmed.
Ans:- Once the cashback/rewards of your referred friend is successfully tracked, you will receive 10% of their cash back in your pending referral summary.
Ans:-
Login to freekaamaal.com
Visit the Cashback summary
Click on Referral History
Ans:- Anyone who has successfully signed up on the website can refer friends and family.
Ans:- Yes, they can. Once you refer your friend, they can also refer their friends. Everyone earns high returns. Win-win for all :)
Ans:- No, there is no limit on the number of people you can refer.
Ans:- When your referral friend's cashback gets confirmed, your referral earnings are also confirmed, and this amount will be reflected in your confirmed referral summary.
Ans:- For withdrawal, the minimum confirmed referral amount should be Rs 250 in your confirmed referral amount.
Ans:- No there is no such limit to withdrawing the confirmed referral amount, you can share and earn more and more amount. As soon as your referred friend's cashback gets confirmed it will automatically reflect your referral summary and you can withdraw the same in your Bank or Paytm with the minimum confirmed referral amount i.e. Rs 250.
Terms & Conditions
1

To use freekaamaal refer and earn your referred friend, must not have registered with us before.

2

You will receive the referral reward based on the date on which the referred user created their account opening process.

3

In case your friend uses someone else's referral code, the person whose referral code is utilized will get the benefits, even in case you had referred him/her at first.

4

The refer & points neither be exchanged nor be transferred in any mode apart from the Freekaamaal account.

5

Creating Multiple account to utilize/claim the referral amount will be considered as misconduct action & in such case, the referral earned amount will be examine as a result of fraudulent activities & will be revoked and deemed invalid.

6

Freekaamaal reserves all rights to change the amounts conferred under Refer and Earn program at any point in time.

7

Freekaamaal reserves the right to revise these terms and conditions at any time without any prior notice. Alterations of these terms will be viable from the time they are upgraded within the Terms and Conditions segment.

8

Referral code should not be shared with the family members sharing the same home address, IP address, and more similar details. In breach of this term, the referral amount shall be removed from the referring account after proper examination.