OYO Super Sale - Book Premium Hotels at Flat Rs 599
Oyo has been providing a budget to luxury hotel booking services in India and abroad. And now you can get premium hotels at just Rs.599.
By :
| Views: 1830



UPDATED ON: 4 Feb 2020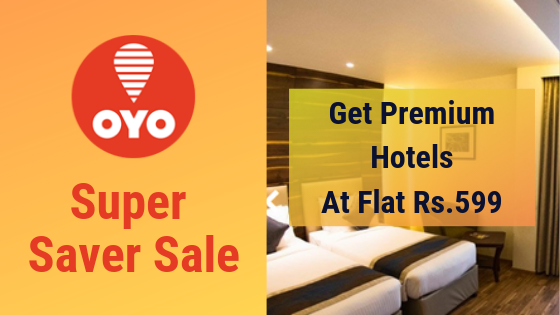 Have you ever booked a hotel room via Oyo? If yes, then you would know about the features and authenticity of Oyo services.
There have been many situations when people book a hotel room by seeing their images and promised features, and when they arrive at that place, they can not relate to their expectations.
And If you have experienced such an incident, then do book your next trip plan with Oyo Rooms. As currently, you will get oyo offer on Hotel bookings. 
Under this offer, you can book a premium hotel at flat Rs.599.This Flash sale on room booking is valid for a limited period. So start making your next holiday plan.
Oyo Super Sale SBI Offer- Book hotels at Flat Rs.599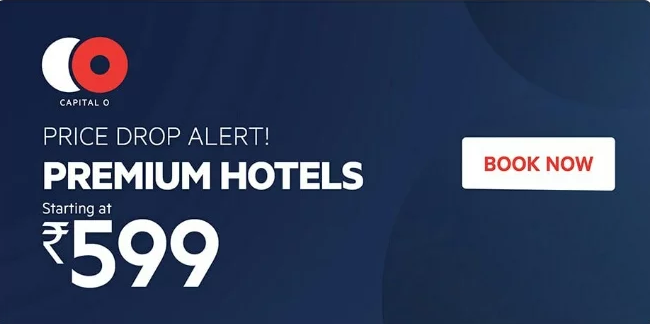 Oyo Super Sale is an excellent opportunity for all travel lovers person. SBI basically provides the offer on your hotel bookings at Oyo.
Under this offer, you will get every feature of premium hotel bookings like a silver key, collection, and Townhouse at Flat 599.
And if you are one of the Wizard members, then you will get an additional 5% instant discount at Rs 569 + 5% Cashback using Amazon Pay under Oyo wizard membership offer.
How to avail Oyo Super Sale Offer
Like Oyo services, their offer is smooth and effective. The offer is available to the end of this year.  You need to follow the steps below to get your hotel booked at just Rs.599
Click here to download the Oyo App if you didn't have one.

Install and run the app or click here for the offer page.

Follow the steps to complete the registration/sign up process.

Select the city where you want to visit.

Now enter your stay details.

Proceed for payment.

No coupon code is required to avail the offer.

Book your hotel at 11 AM and get it for Rs.599.
Terms and Conditions for Oyo Super Sale Offer
The offer is valid only on SBI cards.

The offer is valid till 3 Dec 2020.

You need to get your ids ready to book a hotel room at Oyo
So, enjoy great experiences with amenities like Free Wi-Fi, AC, clean linen & much more in each room booked by you at such affordable prices.
Apart from this offer, if you download the OYO App, you will get 25% + ₹300 Off on your First oyo Booking.
Frequently Asked Questions
Q1. How do I get maximum discount on Oyo?
A1. You can use code: OYOXMW and get flat 35% off + 50% OYO cashback upto Rs.1000 on your bookings, which is valid only for new OYO users. 
Q2. What is the best time to book Oyo rooms?
A2. If you are booking your hotel on the same day, make sure to book during 3 pm to 6 pm which is the best time to book OYO Rooms.
Q3. What is Oyo money in Oyo app?
A3. You can invite people through your OYO referral code and get them to download the OYO rooms app. You and your friends will receive OYO money.
Q4. How is OYO money used?
A4. You can add some money to your OYO account. You may also receive some OYO money as certain deals and coupons and some cashback upon booking hotels during certain days. And you can use a part of it on your booking during your stays. 
Q5. Is Oyo safe for unmarried couples?
A5. OYO provides safe hotels to unmarried couples. Most hotels allow unmarried couples and accept local IDs to ensure safety and privacy.