How to Watch Choked Netflix Movie Online?
Netflix is back with another thrilling movie titled, Choked: Paisa Bolta Hai, all set to be launched in June 2020. Read on for more details.
By :
| Views: 714



UPDATED ON: 29 May 2020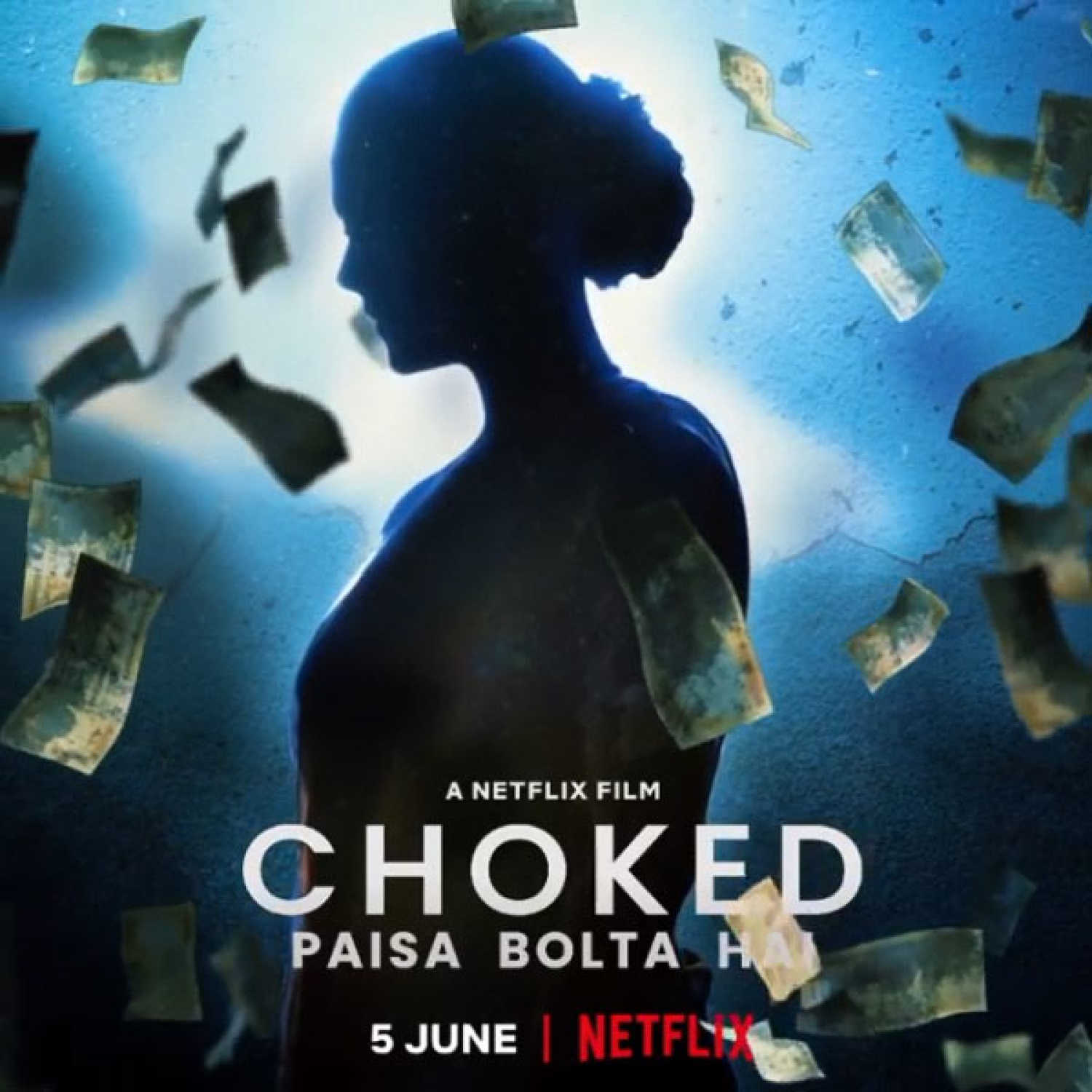 Netflix has been at the forefront of delivering some of the most popular hits when it comes to web series and movies. Now, another highly anticipated Netflix movie is Choked: Paisa Bolta Hai from Anurag Kashyap, which will be released on Netflix in June 2020.
Many famous Indian web series and movies have released on Netflix, like What Are The Odds, which is being watched by lots of people online. You can also watch this movie on your smartphone or personal computers by becoming a member of Netflix.
Choked Netflix Release Date
As everyone awaits the release of the movie on Netflix, we would like to let you know that Choked Netflix Movie will be released on the platform in the month of June 2020. The exact Choked Netflix Release Date is June 5th 2020.
So make sure that you catch this fantastic Netflix movie and if you want to know more about this film, then keep reading this article for more information.
Choked Paisa Bolta Hai Netflix Trailer
On its release, many people appreciated the Choked Netflix Film trailer for its amazing and exciting storyline, and the excellent performances put up by the characters. All in all, this movie is expected to be a great one, and many have high expectations from this Netflix film from Anurag Kashyap.
How to Watch Choked on Netflix?
If you are planning to watch Choked: Paisa Bolta Hai Netflix movie once it is released, then follow the steps given below to check out this Netflix film.
Download the Netflix Mobile App on your smartphone or visit the Netflix website.

Sign up with Netflix and create an account.

Select the plans that you need to subscribe to.

Make the payment.

After completing the payment, you will be subscribed to Netflix.

You can now search for Choked: Paisa Bolta Hai on Netflix.

Click on the film and enjoy it.
Watch Choked Netflix film For Rs. 5 (For Select New Users) 
Netflix has a 30-day trial offer, for select new users, where one can watch all the best movies and shows for only Rs. 5. Follow the steps given here to watch Choked Netflix film only for Rs. 5
Visit Netlfix Website or download the Netflix App on your mobile.

Create a new account and enter all the credentials required.

Sign up into the new account to start the 30-day trial offer.

Make the payment using the method of your choice.

Once you become a Netflix member, you can search and watch Choked Netflix 2020 online. 
Watch Choked Netflix Movie For Free (For Vodafone Red Subscribers)
If you are a Vodafone subscriber, then you can get free Netflix for one year. For that, you need to follow these steps.
Visit Vodafone Red Postpaid recharge page.

Recharge your connection with the Red plan of Rs. 1299 or above.

Enjoy free Netflix for a year.

Search for the Choked Netflix.

Watch and enjoy the movie, Choked Netflix film for free.
Choked Netflix Film Cast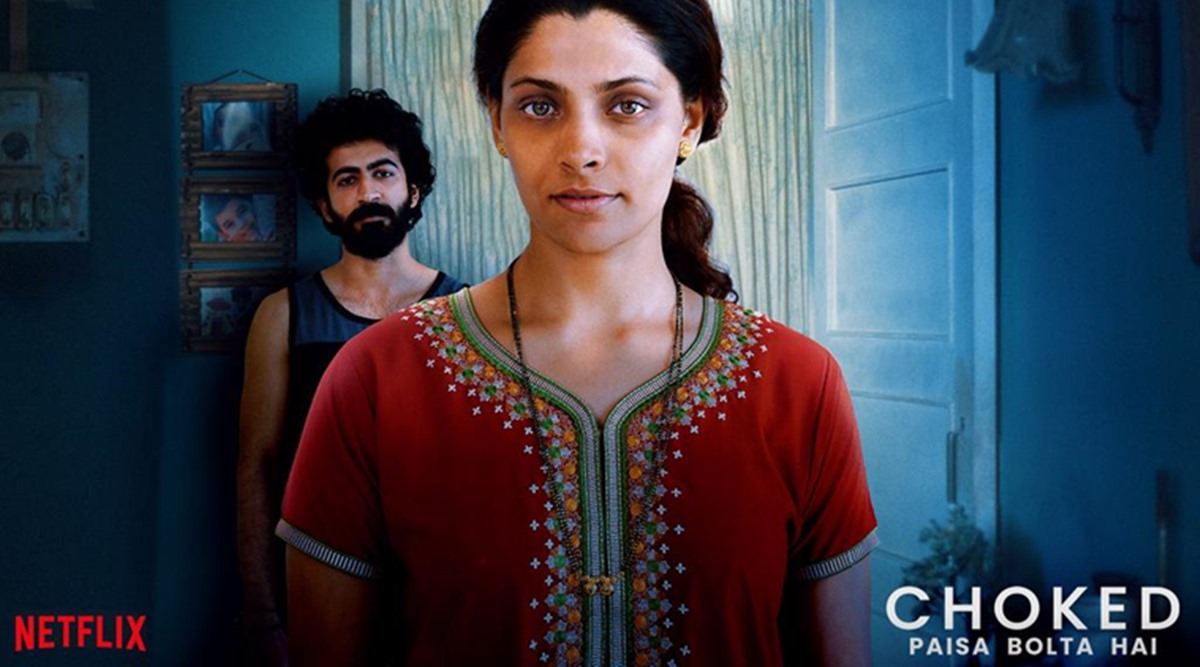 Here are the Choked Netflix Cast and creators behind the making and production of the Netflix film.
Saiyami Kher 

Roshan Mathew 

Amruta Subhash

Rajshri Deshpande
Directed by: Anurag Kashyap
Choked Netflix Movie Plot
Choked: Paisa Bolta Hai is a Hindi movie which is based around the time of the 2016 Demonetization of currency notes. It is the story of a bank cashier who suddenly finds notes flowing out of the sink in her kitchen. The movie stars Saiyami Kher and Roshan Mathew in lead roles. 
So this was all about the Choked Netflix Movie, along with its trailer, release date, story and other information. If you are looking for more such news, articles and blogs, then keep following our website for more details. 
Frequently Asked Questions
Q. When is the release date of the Choked: Paisa Bolta Hai movie?
A. The movie has released on June 5th 2020 on Netflix.
Q. How can I watch Choked Netflix Movie for Free?
A. If you are a Vodafone Red subscriber, then you can watch the Netflix movie by subscribing to a Red plan of Rs. 1299 and above.
Q. Who are the main cast in the Choked Netflix movie?
A. The main cast of the Netflix Movie, Choked: Paia Bolta Hai, is Saiyami Kher, Roshan Mathew, Amruta Subhash and Rajshri Deshpande.