Jio Net Pack List 2020 - Price, Data, & Validity [Updated]
Check the updated list of Jio Net Packs with price, validity, and data. Choose a Jio pack and save online recharge offers.
By :
| Views: 106548



UPDATED ON: 19 May 2020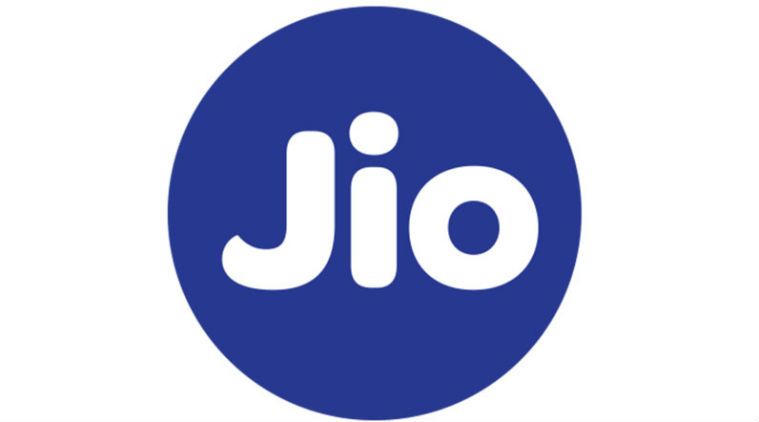 Jio recharge packs take care of users with different requirements. All Jio packs come with unlimited calling, however, the data benefits vary and you can pick a plan depending on your daily data requirements.
The telecom operator that started its services is 2016 has grown gradually on the back of regular offers and recharge plans.
Jio Net packs offer daily data of 1.5 GB to 5 GB. You can pick a recharge plan of daily data limit of 1.5, 2, 3, 4, or 5 GB per day. You get options with different validity starting from 28 days to 365 days. Choose a net pack and save with Jio Online recharge offers. 
Jio Net Pack Recharge Online
| | | |
| --- | --- | --- |
| Recharge Plan | Data | Validity |
| Rs. 149 | 24 GB | 24 Days |
| Rs. 199  | 42 GB | 28 Days |
| Rs. 349 | 84 GB | 28 Days |
| Rs. 399 | 84 GB | 56 Days |
| Rs. 444  | 112 GB | 56 Days |
| Rs. 555  | 126 GB | 84 Days |
You can recharge Jio net pack on My Jio app or other platforms such as Amazon, Paytm, PhonePe, Freecharge etc. Enter your mobile number and select a recharge plan to complete the transaction. The Rs. 149 pack is the most popular of the Jio recharge plans. 
Jio Rs. 999 Net Pack
As a majority of people continue to work from home, telecom operators have introduced a number of net packs to meet their high data requirements. Jio has also released a new Rs. 999 net pack. The recharge plan comes with 84 Days of validity. It offers 3GB data per day along with unlimited voice and SMS. 
The company has already come with new work from home data packs for users. Jio Rs. 999 net pack meets your daily high-speed data requirements with 3GB data per day. The company already has different 4G data vouchers to take care of different data needs of users. 
3GB Data per Day

84 Days Validity

Unlimited Voice, SMS & Apps
Jio New Net Packs - Work From Home Plans
The company has introduced three work from home plans for users with more data requirement. 
The work from Home packs of Reliance Jio work from home packs come at three different prices of Rs. 151, Rs. 201, and Rs. 251. The Rs. 151 pack provides 30GB data. While the Rs. 201 pack of Jio comes with 40 GB data. There is also Rs. 251 pack which comes with 50 GB data. All the work from home packs of Jio come with a validity of 30 days.
The packs are useful because there is no daily data limit. The regular packs of Jio come with a daily data limit which varies from 1GB per day to 3GB per day. But with the work from home packs, there is no daily data limit. The newly introduced net packs allow users to access internet without any daily data limit. 
And now the telecom operator has also provided additional validity of 30 days with the work from home packs. So the company is taking care of the data requirement of users for providing more and more choices. With so many different packs available users can easily choose the best net pack as per their budget and need of high-speed internet.
Jio Net Packs For Feature Phone Users
The company has so far launched two feature phones in the market. If you using Jio Phone 1 or Jio Phone 2, there are some special recharge plans. Jio Net packs for feature phone users are more affordable.
These packs take into consideration the lesser need for data on feature phones. But there are different choices available which allow Jio users to avail benefits as per their requirement. You are only eligible to recharge with the packs if you are a Jio phone user. 
Jio Net Pack List For Feature Phone Users
| | | | |
| --- | --- | --- | --- |
| Jio Net Pack | Data  | Validity | IUC minutes |
| Rs. 75 | 3GB | 28 Days | 500 minutes |
| Rs. 99 | 14GB | 28 Days | 0 |
| Rs. 125 | 14GB | 28 Days | 500 minutes |
| Rs. 153 | 42GB | 28 Days | 0 |
| Rs. 155 | 28GB | 28 Days | 500 minutes |
| Rs. 185 | 28GB | 28 Days | 500 minutes |
Jio One Day Net pack - [Expired]
| | | | | |
| --- | --- | --- | --- | --- |
| Price | Data | Validity | Calling | SMS |
| Rs. 19 | 150MB | 1 Day | Unlimited | 20  |
| Rs. 52 | 150MB | 7 Days | Unlimited | 70 |
Reliance Jio also has sachet packs. The Rs. 19 sachet pack offers 150MB data for one day. While the Rs. 52 sachet pack comes with 7 days of validity.
The two packs include unlimited calling for the validity period. The users also get 20 SMS with the Rs. 19 pack and 70 SMS with the Rs. 52 recharge plan.
Jio Recharge Rs. 399
Now, the Rs. 399 recharge plan comes with 56 days of validity. You get 1.5GB per day with unlimited calling to the Jio network and 100 SMS per day. The recharge plan also includes Jio to Non-Jio FUP of 2,000 minutes. The Rs. 399 prepaid recharge pack of Reliance Jio is the most popular among the subscribers.
Jio Net pack for JioFi 4G Router
The best part about Reliance Jio has been its universal packs. Apart from exclusive plans for Jio Phone Users, all the recharge packs introduced by the company are valid for all users. 
So, you can recharge with the same packs and enjoy the benefits on your JioFi Router. JioFi 4G router is also available with the postpaid plan of the company. Enter your Jio Hotspot number and select a plan to recharge your 4G Wi-Fi Device.
How to check Jio net pack
Reliance Jio has the same packs for all subscribers across all circles. You can check the list of packs from the MyJio app as well as the official website. And there are different methods to check your Jio balance and validity. You can check you Jio validity using MyJio app, SMS, and also USSD codes.
You also receive alerts from Jio when you consume 50% data of your new pack. Similar alerts are also sent when you consume 90% and 100% data of your recharge pack. 
Jio Recharge Offers Online 
The presence of Jio has made mobile tariffs very affordable. You can avail of additional savings with Jio recharge offers. You get recharge offers with Amazon, Freecharge, PhonePe, and Paytm. Get flat 25 cashback on Jio Recharge plans of Rs. 149 and above on Amazon Pay.
Similarly, you can save on Jio recharge with Paytm coupon codes. Amazon offers cashback on mobile recharge as well. This is all about Jio Net packs. Although all telecom operators have come with dirt-cheap data plans but Jio remains the most affordable. 
What are the new plans of Jio?
The company unveiled new plans for prepaid users. Jio Rs. 149 plan comes with 1GB data/day for 24 days. While the Rs. 199 plan offers 1.5GB data/day for 28 days. Now, Jio plans come with IUC minutes limit for calls to rival operators.
Does Jio have unlimited data?
Jio offers unlimited data to users. But the speed drops to 64Kbps after exhaustion of the daily allotted data. 
Can I recharge 10 Rs in Jio?
If you are using any base plan of Jio then you recharge with Rs. 10 top up to avail additional calls and sms. You can also use your balance to buy Jio unlimited plans