How To Get Free Unlimited Internet For Jio, Airtel, & Vi?
121 days ago
To live without the Internet is quite hard in the modern world. The internet has countless benefits since our professional and personal works are being made through the web and social media. 
So, what if you get free Internet on your smartphone? So, this is an article where we will help you to know How To Get Free Unlimited Internet. 
These tricks are for all smartphone users and all operators. 
Many people are sceptical about getting free internet since data recharge is getting more expensive every month.  It also leads to a stressful life when we rely on it too much and don't have access for some reason. 
Through this article, we want to assure you that it is possible to get free internet. 
Scroll down to learn about the several ways through which you can know about how to get unlimited internet for free. 
You may also like to read about: How To Get Free Data In BSNL.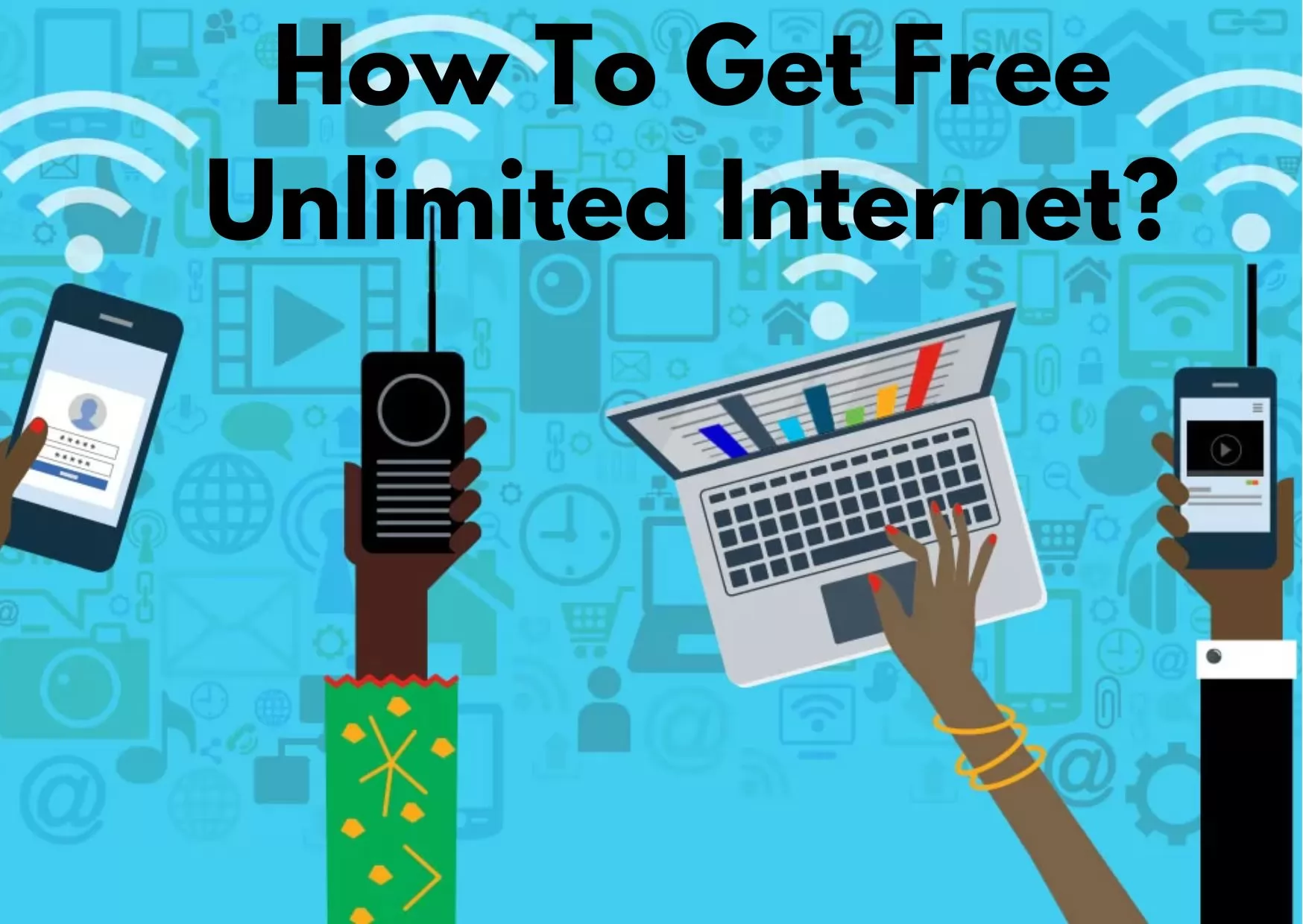 How to Get Free Internet Without Data Plan Android or Wifi?
In general, mobile data uses 3G/4G for internet searches but with the 5G network, it will be easier to make communication.
Many people want to know the answer to one of the most asked questions "How to get unlimited data in India". There are undoubtedly some tricks through which you can use the internet for free. Read further to know the various ways of getting free internet.
But it is important to note down the fact that using Public wifi is a threat to data privacy. Because Cyber Criminals can misuse this information and  keep an eye on your online activities when you are connected to it. That's why it is important to avoid using Public Wifi.  Instead, it is better to use secured WIfi.
Read further and explore the several ways about How To Get Unlimited Free Internet Access On Any Network.
1. Visit a chain restaurant, retailer, or hotel that offers free Wi-Fi
If you want to get free internet then one of the best ways is to find free Wi-Fi for free internet access. There are many hotels, restaurants and even retailers that have public wireless hotspots. 
Some are completely free to the public. While some will require you to buy an item from them.
2. Using WiFi Map to Find Free Hotspots
WiFi Map, with its millions of users worldwide,  is one of the best apps to use to find free wifi around you. The app is really efficient when it comes to finding free WiFi hotspots around you. 
All you need is to download the premium version of the app. Then install it on your device to find free wifi.
3. Using the "Find Wi-Fi" in Facebook Mobile App
Facebook has been a leading social media platform for many years. Facebook helps you to connect with friends and families from any part of the world.
It is not only used to chat with friends but also to find WiFi near you. This is applicable for Android, iPhone and iPad.
Follow the steps below to free Wi-Fi beside you:
Go to the Facebook app and open it.

Tap on  the hamburger icon in the app and open the settings,

Tap on Settings & Privacy.

Select Privacy Shortcuts.

Tap on Manage your location settings.

Enable the Find Wi-Fi option.

Give the app the necessary permission.

Now, you will be shown all the available nearby Wi-Fi.

You can connect to any of them.
4. Ask your cable, DSL, or Satellite Provider if they Offer Free Hotspots
Many internet providers offer free wifi hotspots. You can ask them for an unlimited package for access to the free internet. 
There are some internet providers such as Xfinity. They provide free internet for their frequent customers. The only thing you need is an email and password to get started.
How to Use Public Internet or Wifi Safely by Using VPNs?
Using public internet or wifi can sometimes be harmful for you as they are prone to cyber attacks by the hackers to breach your privacy and steal your sensitive personal data. But, you can be completely safe while using public internet with the help of VPNs. Here are some of the VPNs that can help you stay safe online and browse the internet with complete privacy.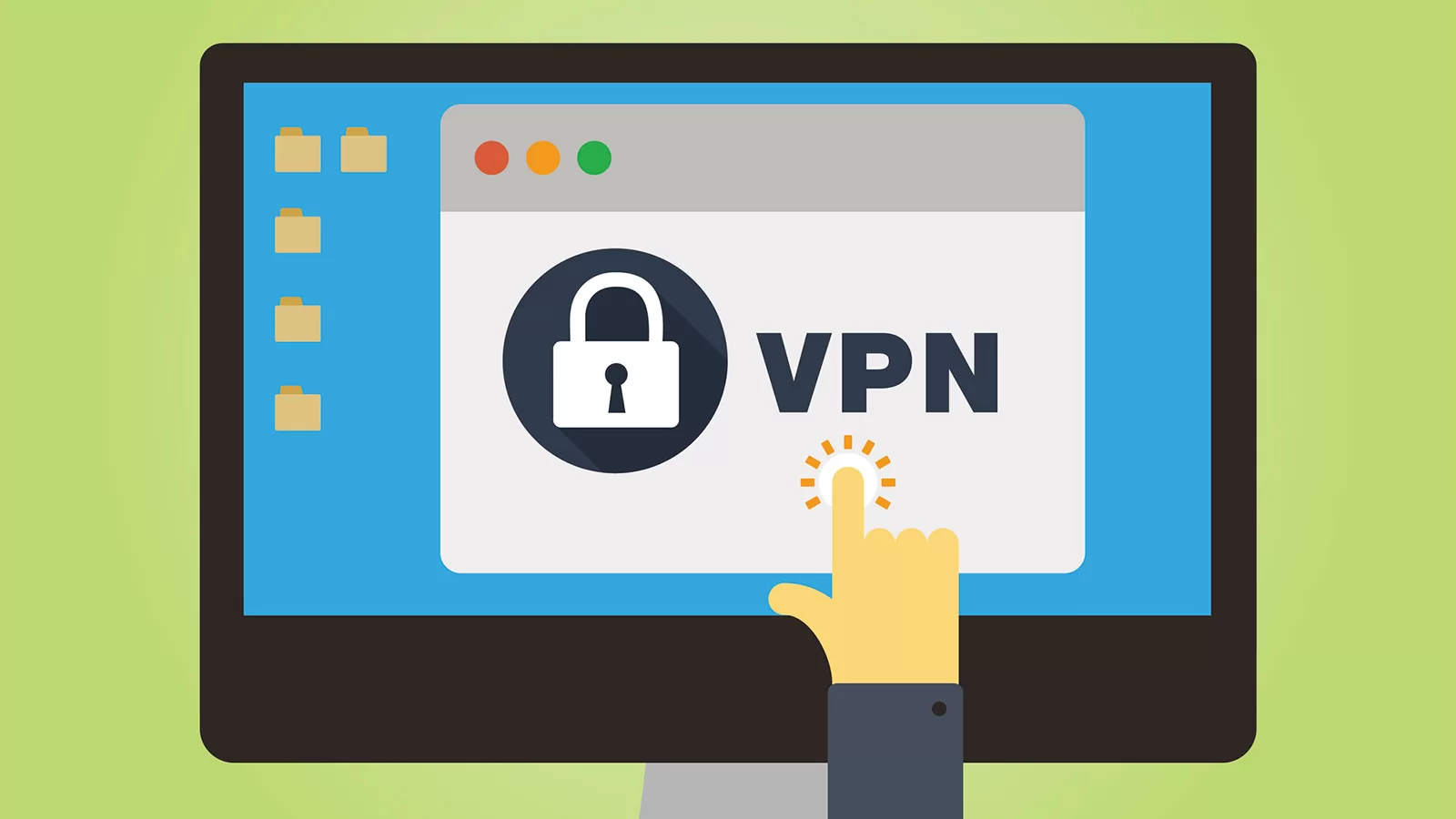 VPN stands for "virtual private network". You can connect to the VPN software where you won't be charged a single penny for surfing the web.
Change VPN software so that it connects to the internet virtually.  
1. Droid VPN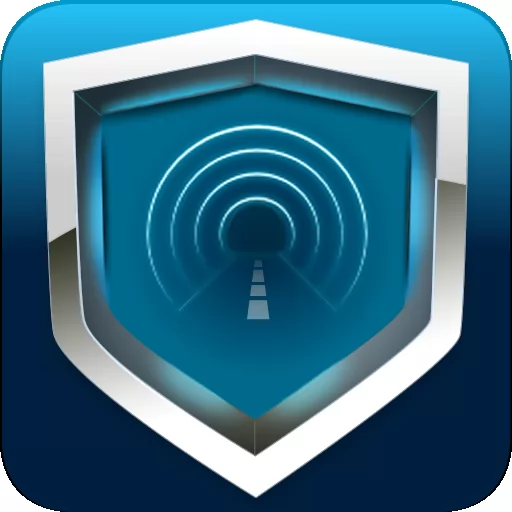 Droid VPN is an app that helps you unblock regional internet restrictions, bypass firewalls and browse the web.   
Follow the steps mentioned below to use the Droid VPN app.
Download the app from the Google play store. 

Install the App.

Register in the app with your email address, username, and password.

Go to the 'connection protocol' from the 'connection setting'.

Select the 'TCP connection' from there.

Enable the HTTP header by clicking the 'HTTP header'.

Tap the checkbox.

Then press OK

Now, open the Droid VPN app.

Select the available connection.

Tap on the connect button.

Now, you are connected to Droid VPN.

Enjoy surfing online.
2. Fly VPN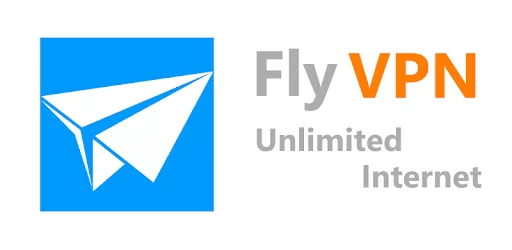 The best thing about the FLY VPN is that you don't need to download it on your android phone. Follow the steps mentioned below.
Open settings.

Go to wireless and network. 

Select VPN from there.

Add a new VPN by clicking the sign in the top right corner.

Select the name of your choice.

Consider adding your country's server address.

Select the 'PPP encryption (MPEE)' and then save.

Click the FLYVPN to connect

Sign in with your username and password.

Tap on connect
3. Troid VPN
Follow the steps mentioned-below to use free internet by theTroid VPN app.
Download and install the TROID VPN app 

Choose any free server from the app.

Select the TCP port

Set the Report value to be 443 and the Lport to be 0.

Open the advanced settings.

Select the option 'How To Get Free Unlimited Internet'.

Enter the following settings.

Add the port 3128.

The proxy host will be 188.138.61.118 or 178.254.13.112

The host will be Host: 180.179.207.111/@

Save the settings by pressing the save button and then connect.
4. Sky VPN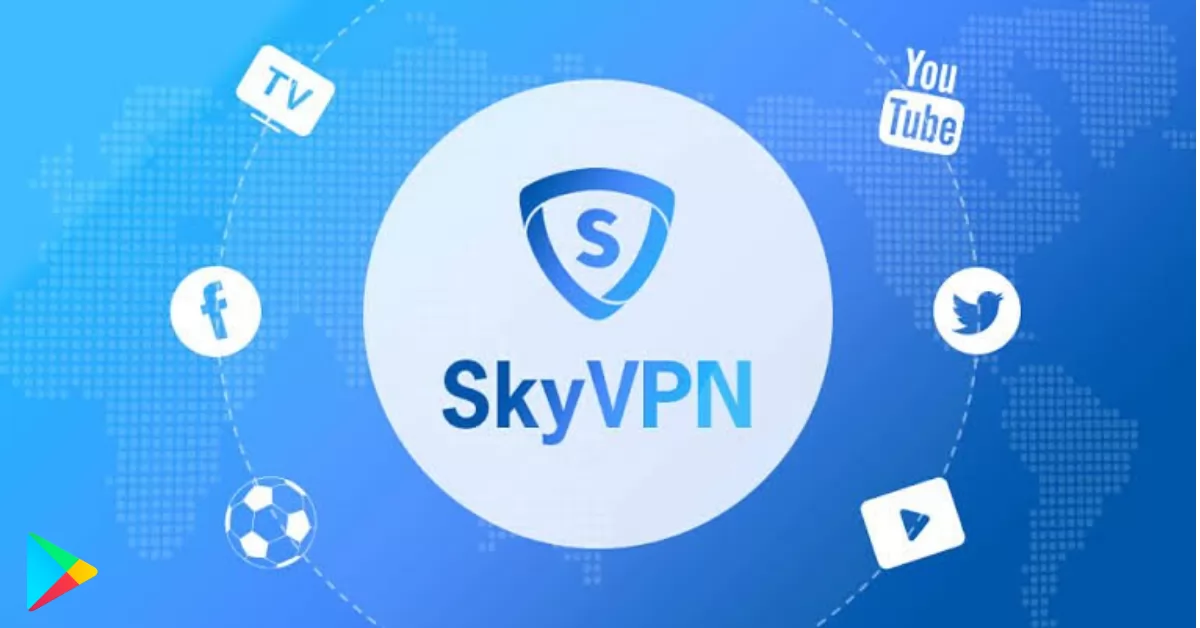 Follow the steps mentioned-below to use free internet by the Sky VPN app.
Download the app from the play store or the Google Play

Just ensure to have a 3G/4G connection active at this point. 

Open your mobile internet.

Open the SKYVPN apps. 

Click connect.

Get ready to browse without 

If the connection fails then there is no need to worry, as you can change the country server and then try again to connect.
5. Feat VPN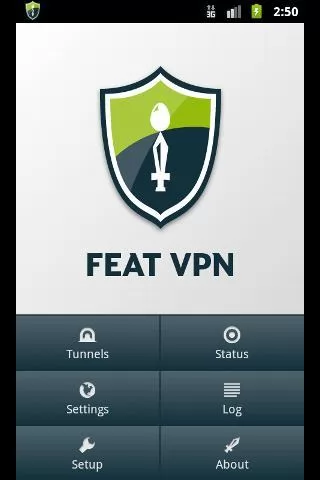 Follow the steps mentioned below to use free internet by the Feat VPN app.
Download and install the FeatVPN app.

Tap the setup button, and then run it.

The app will then run some tests to confirm the capability of your device with the FEAT VPN.

Tap the exit after the completion of all tests successfully.

Then tap Tunnels and add a VPN connection.

In the configuration settings, select load and then choose the configuration files you downloaded earlier.

Go back by the back button.

The server will now be listed as a VPN tunnel.

Tap the VPN tunnel that you created.

You will be asked to enter the credentials.

Entering the credentials.

Tap OK.

Then you will see the VPN status as connected.
How To Disconnect From the VPN?
The procedure of disconnecting from the VPN is relatively straightforward and easy.
While you connect to the VPN, you will get a notification of 'VPN activated' in your notification bar.

To disconnect from VPN, click on that notification,

Then click on the disconnect option and you will be disconnected from the VPN.
What Advantages Come With Unlimited Data?
You won't have to worry about running out of bandwidth when using your free VPN subscription because it offers unlimited data. Numerous leading VPNs, including TunnelBear, provide top-notch security but only allow 1GB of data usage on their free plans. After a month, you could use an unsecured connection to browse the internet.
You can stream an infinite amount of content if you have unlimited data. Streaming uses a lot of bandwidth; thus, unlimited data enables you to stream all month long without monitoring your data usage.
Risk while using a Free VPN?
Your data may be dangerous if you use one of the most hazardous VPN services. A few VPNs can corrupt your machine with viruses and ransomware. Not only does this negate the point of utilising a VPN, it also leaves you open to information theft and malicious file damage.
Numerous free VPN companies likewise don't employ the top cyphers and encryption protocols. Your data is exposed by a connection that is not adequately secured. Unless your data is protected using military-grade encryption cyphers like AES or ChaCha20, your ISP and government agencies may be able to intercept and read it easily.
Conclusion 
In this article, we have discussed the steps on How To Get Free Unlimited Internet. There are several ways through which you can get free data. Here, you will also get to know a lot more about how to get free internet without a data plan, android or Wifi.We encourage you to express any concerns in our comment area.  For further details, keep checking the freekaamaal website.
Frequently Asked Questions
Q. Is there a way to get free internet?
A. The FCC Lifeline programme might offer free or highly inexpensive internet service. To determine your programme eligibility and to apply, visit the Lifeline Support website.
Q. Which app gives free internet?
A. One of the most well-known apps for earning data, Gigato, has been around for a while.
Q. Which VPN gives free unlimited internet?
A. The best free VPN services that provide unlimited data are Proton VPN and hide.me. You can sign up for ExpressVPN or NordVPN and utilise the 30-day money-back guarantee to use a premium service. A fantastic service, Windscribe, provides a substantial 15GB of free data.
Freekaamaal.com
A sizable forum is available to online shoppers looking for deals, discounts, and coupons at the well-known Indian website FreeKaaMaal.com. It was founded in 2010, and since then, it has earned recognition as one of India's best websites for finding deals and coupons.
The main objective of FreeKaaMaal.com is to help clients make inexpensive online purchases. The website aggregates offer discounts and promotions from numerous e-commerce websites, including well-known brands like the likes of Amazon, Flipkart, Paytm, and Myntra, including These reductions are available on a range of products, including electronics, clothing, home goods, travel, cosmetics, etc.

Join Telegram Channel & Get Instant Deal Alert

75,062+

participants