How To Find IMEI Number Without Phone?
158 days ago
Want to know How to Find IMEI Number Without Phone? Well, Check out this article and you will get all the detailed information about how to find an IMEI number without a phone here only. 
Knowing your IMEI number will help mount a quick response should your expensive Android or IOS device ever be stolen. When your mobile gets lost, you need the IMEI number first. Here we will tell you how to find an IMEI number without a phone. There are many ways to find this number, including its packaging and from your cell phone provider.
The IMEI number is the phone serial number basically and it cannot be changed without specialized equipment. Let's check out the ways how to find an IMEI number without the phone and all the necessary details related to same. 
Get more information about how to check Idea Balance, Validity and Data.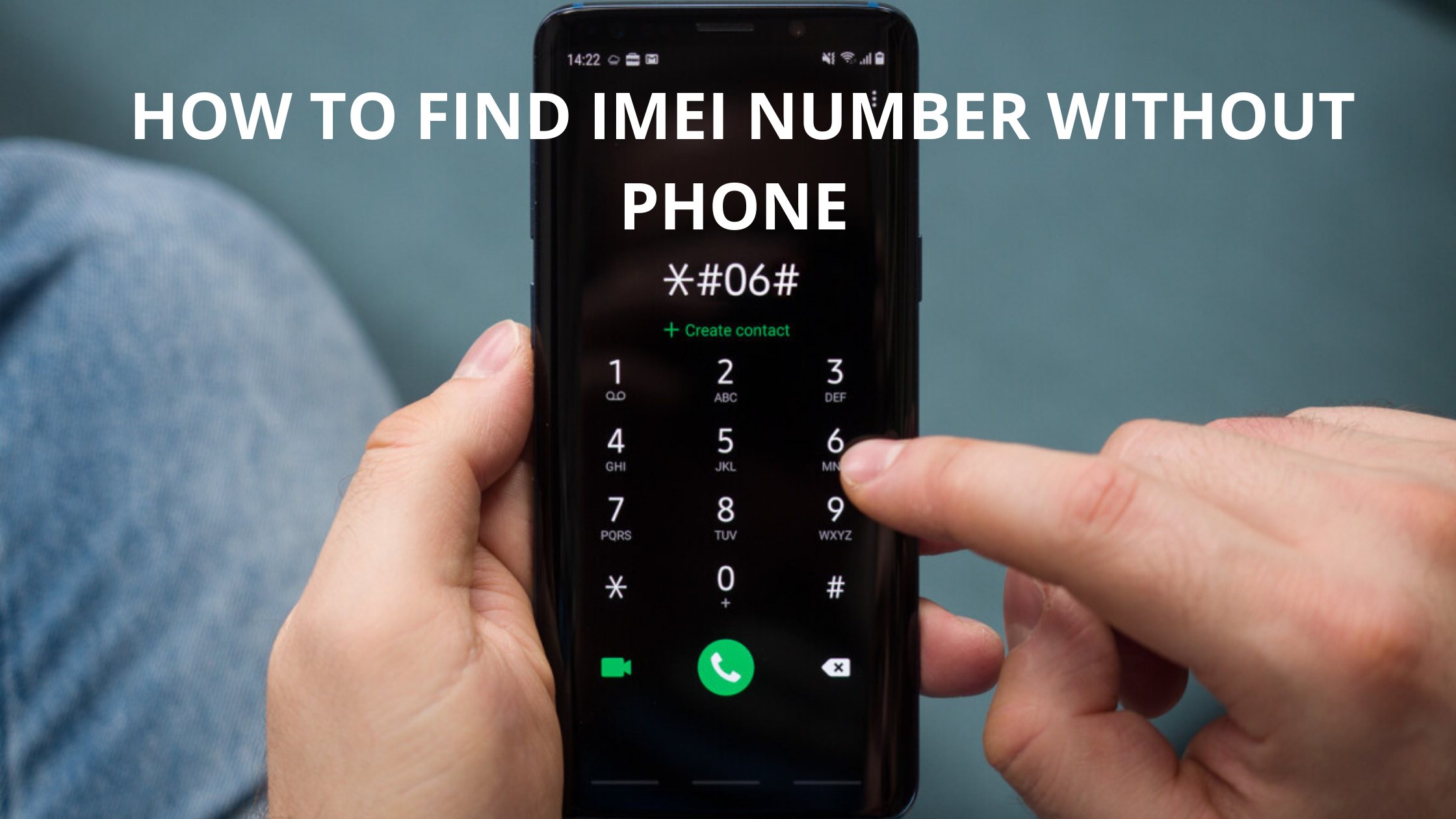 How to Find IMEI Number Without Phone?
Here, in this article we have provided step by step guide of various ways to find your IMEI number without phone. For more details, scroll down through it.
How To Find Your IMEI Number Of Android & IOS ?
If you have your phone in your hand, it is very easy to find the IMEI number, but it may create problems for you if your phone is lost or stolen. It is very important to note down the IMEI number or keep your phone bill safe. Using the new gadgets right away can be tempting. Check out How to Locate IMEI without a Phone
One of the easiest ways to find IMEI code is by checking the original phone packaging as almost every Android and IOS device comes with a sticker attached to the box, which lists the IMEI number. It is a 15-digit number on the sticker. 
We all know that not everybody tails the packaging of their phones. If you throw away all the packaging or documentation, then it will surely not help you much. You can also get the IMEI number without a phone on the original contract you signed with your phone company as it will be present on the monthly bills, though this much less in common. 
Where To Find IMEI Number Without Phone?
If all the above simple tricks or methods did not help you out, Here you can check How do I find my IMEI number
Sign in to your Google Account

Open the Android Device Manager  

The IMEI number should be displayed along with your registered Android device. With the help of this information, the authorities should be able to track down your lost or stolen phone more quickly.
How to Find IPhone IMEI Number Without Phone ?
If you ever tried to sync your iPhone with iTunes, the device data, including the IMEI number, should be visible in the iTunes settings. 
First, go to the iTunes-preferences tab if you are using a Mac or to edit- preference tab on the PC version of iTunes. 

Now click on the device button and go to the summary tab.

Now click on your phone number twice; your IMEI number will be visible in a few seconds. 
Losing your phone can be very annoying and stressful, but you don't need to panic as these all easy ways mentioned above will help you to Get the IMEI number without a phone. After getting the number, it will help the police and service provider to track down the smartphone. 
What is an IMEI Number and Why Do You Need to Know Your IMEI Number?
Before finding the IMEI number without the phone, you should know what an IMEI number is and why it is crucial. 
The IMEI number means International Mobile Equipment Identity.  It is a 15 digit code that is unique to every single mobile phone or broadband device, and they are not just limited to phones; it is available on tablets, laptops which are wireless cards installed. All the IMEI number builds into the hardware of the devices, which is common in all IMEI codes. 
It is next to impossible to change it. Check out why it is useful to know this unique number.
One of the primary and common reasons is the warranty reasons and issues. 

The second main reason was when your phone got stolen; your mobile services provider can block your phone based on the IMEI number.  

At the time of selling the phone, the buyer might need the IMEI number to check with the police if the phone is stolen or not. 
How To Change Phone Name In IPhone Settings?
The name you initially assign your iPhone is the name used to identify your iPhone in programs such as iTunes. If you wish to change this name, you can do so in iTunes. You may need to change the name if you initially misspelled it, or if you're giving or selling the iPhone to someone else. As an example, you might want to change "Mike's iPhone" to just "iPhone."
How To Find  Lost Phone If the Battery Is Dead?
As we all know that the modern cell phones are a major financial investment that contains personal data and other information vital to your everyday life.  Losing the same can be a very frustrating experience. Most of the phones come with unique serial numbers which can be used by authorities to match recovered phones with their owners in case of need. 
Some of the phones like the iPhone come with features like Find my iPhone or from Android Device Manager that helps to view the last known location of your device and set up future notifications. 
How To Share Your Serial Number with Authorities?
You can share your serial number with the authorities as it is mentioned in the bill, if you lost the bill, you can still get the same from the vendor from where you have purchased the phone. 
Report this identification to the police and they will inform you if the device is recovered. 
Conclusion
We hope that the information we shared about How to Find the IMEI number without phone for a lost or stolen Android device will help you and make you more aware of the basic things. These basic things will help you to live a simple and tension free life. You can still retrieve its IMEI number by using these simple methods. 
IMEI number is one of the most important numbers for a smartphone in many terms which are explained above.
Question You May Have 
Q. How do I find the IMEI number of my lost android phone?
Ans. You can find the IMEI number of your lost android phone with the help of find my device.
Q. What is *#06 used for?
Ans. This code is used to check the IMEI number of the device. 
Q. How can I Find the IMEI number on Android & IOS without Phone?
Ans. If you do not have your device, then sign in with the Apple ID that you use on your device, scroll down the devices section to see the IMEI number. 

Join Telegram Channel & Get Instant Deal Alert

75,062+

participants