20 Best Baby Food Brands in India For Growth and Nourishment of Babies
Baby's diet is an essential aspect of their physical and mental growth. To help you find the right brand, we have curated this article
By :
| Views: 6836



UPDATED ON: 13 Apr 2020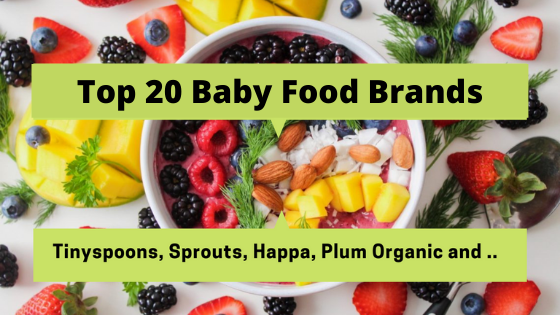 We take so much care of our little ones, From their space to play, their soaps, their clothes stuff and so many such areas. In this process of providing a healthy and vibrant atmosphere, somewhere we skip the most crucial aspect of their overall growth. You can also know the Best Baby Sleeping Bags in India with a click on the provided link.
That is their diet.  And in the selection of the right diet, the thing that we need to take off most in today's world is what food brand we are selecting for our babies.
Meanwhile, if you have been very conscious about the products to apply on the tender skin of your baby, then do checkout 10 best baby skincare products in India.
List of the 20 Top Baby food brands in India
The regular food that you buy nowadays, maybe full of pesticides & harmful preservatives. These chemicals are harmful to the overall health and growth of your baby. Also, if you want to know more about the Baby Walker In India with just a click on the provided link. 
Hence, we have compiled a list of the best organic baby food brands in India.
| | | |
| --- | --- | --- |
| S.No | Baby Food Brand | Buy Link |
| 1 | Tiny Spoons | |
| 2 | Happa | |
| 3 | Gerber | |
| 4 | Happy Baby | |
| 5 | First Solid | |
| 6 | Heinz | |
| 7 | Earth's Best | |
| 8 | Ella's Kitchen | |
| 9 | Sprout | |
| 10 | Plum Organics | |
| 11. | Cerelac | |
| 12. | Mimmo | |
| 13. | Slurrp Farm | |
| 14.  | Nutricia | |
| 15. | Pediasure | |
| 16. | Dexolac | |
| 17. | Ormeal | |
| 18.  | 1st Bites | |
| 19. | Enfamil | |
| 20. | Naturice | |
1. Tiny Spoons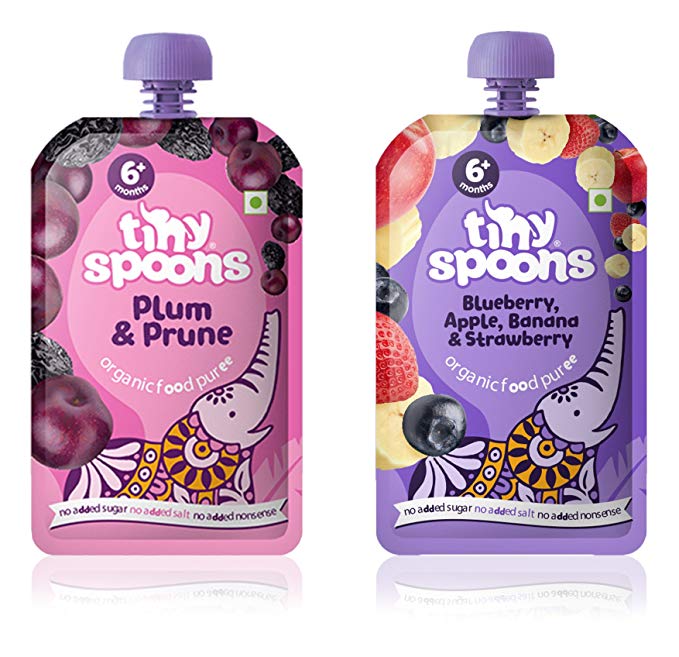 Tiny Spoons products are made up of fruits and vegetables, which are hand-picked from the organic farms situated in the European Union.
Their products need not refrigerate until you open them. As their products don't contain preservatives, you should consume it, once opened.
If frozen, the item should be consumed within 24 hours of opening the pack and eaten soon after thorough defrosting.
Tiny Spoons products are easily available from their website www.tinyspoons.in and on amazon website too.
They basically make plum and prune, a delicious blend of organic puree is a powerhouse of Vitamins B, C and K. Fortified with Potassium, Fiber and Carbs.
Surely this is a wholesome meal for your little one. They became one of the best baby food brands for stage 2 babies. 
Tiny spoons other product range:
Tiny Spoons Organic Baby Food Puree with Blueberry, Apple, Banana, Strawberry, Plum and Prune 

Tiny Spoons 100% EU Certified Organic Baby Food Puree
2. Happa Organic Baby Food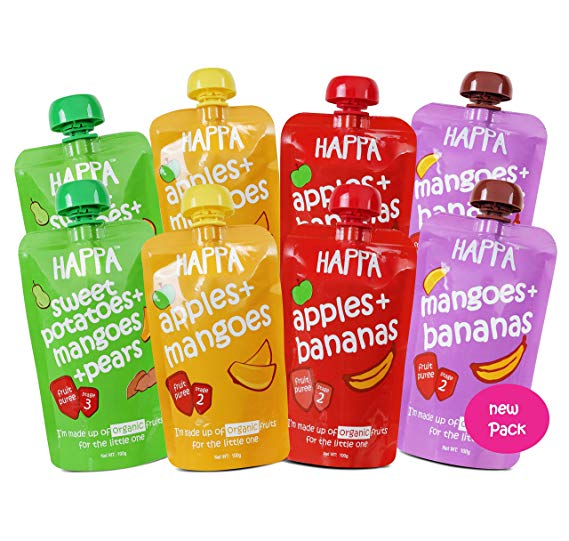 Happa is a popular organic baby food brand in the Indian market. They make and sell purees and pouch foods. Babies love to eat what they produce.
According to parents, it is one of the best baby food brands to buy online.
Some of the popular Happa organic food range are:
Happa Organic Stage 2 Baby Food Mixed Fruit Variety Pack of 8 

Happa Organic Apple Puree Stage 1 Baby Food Pack of 2

Happa Mighty Grain Sprouted Ragi Almonds & Dates Porridge Mix

Happa Organic Apple & Banana Fruit Puree Baby Food Pack of 4

Happa Organic Sweet Potato Spinach Puree Pack of 4
And many more..
You can easily give your little charm the benefits of ragi and other essential nutrients with tasty happa food for babies.
If you love to shop on firstcry for you baby shopping, then you would be happy to know that Happa food varieties are available at firstcry.
3. Gerber Organic Baby Food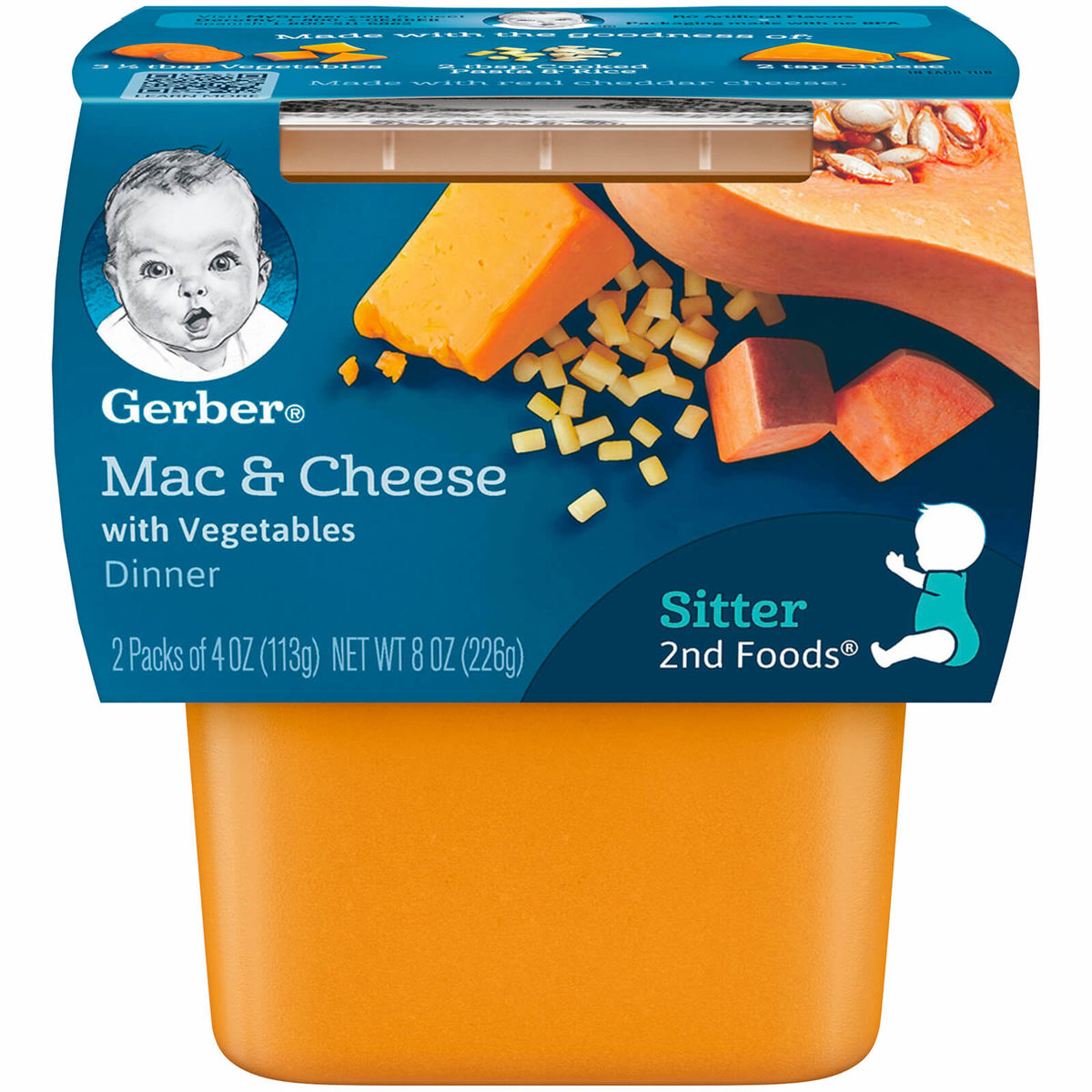 Gerber is popular for producing veggie and fruit food pouches that are very healthy and nutritional for a baby. The products of this brand can be very expensive for consumers.
Gerber produces the best baby food for stage 1. It provides the whole range of baby food products from Gerber ready to feed nursers stage 1 to Gerber Natura organic powder infant formula Iron stage 2.
Gerbers products are broadly categorized into two sections. One is the formula based and the second one is organic food.
Gerber good start is the only milk-based infant formula line with comfort protein. You can rely on their formula as they are modelled after the complete nutrition and gentleness of the breast milk. You can buy Gerber baby food online in India.
Some of their popular product range are:
Gerber Rice Single Grain Cereal 

Gerber Graduates Animal Crackers 

Gerber Arrowroot Cookies

Gerber Peach Puffs

Gerber Multigrain Cereal
And many more.
4. Happy Baby Organic Baby Food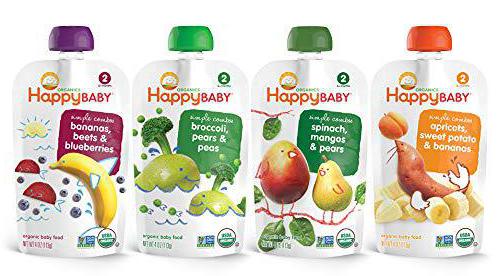 Happy baby produces snacks as well as purees that are organic baby food products, very healthy and nutritious for the baby.
Happy baby is a certified organic brand, and its package is BPA-free for your little one's health and safety. It provides a pack of vitamins and nutrients for the healthy development of your baby. 
Happy baby puffs dissolve instantly.  Hence becomes one of the best baby food brand stage 2.
Yet Happy baby does not produce an ample range of products their organic stage 2 baby food contains organic fruits and veggies to offer a bunch of nutrients to your 6-year-old and above baby. 
It comes in pouches that can be carried for on the go meal time. Some of its product range are:
Happy Baby Organic Stage 1 Baby Food, Starting Solids, Mangos

Happy Baby Organic Clearly Crafted Cereal Whole Grains Oats & Quinoa

Happy Baby Organic Yogis Freeze-Dried Yogurt & Fruit Snacks Mixed Berry

Happy Baby Organic Probiotic Baby Cereal with Choline Multi-Grain
5. First Solid Organic Baby Food
First Solid produces 100% Natural, homemade, organic Baby Food. It contains no pesticides, preservatives, artificial colours, flavours, salt & Sugar
Their traditional and healthy baby foods are prepared with the utmost care in a hygienic environment. That's why people count it as a reliable organic baby food brand in India.
First Solid range of products are:
First Solids Dry Nuts Powder

First Solids Organic Wheat with Dhal Cereal 

First Solids Organic Sprouted Ragi & Rice Combo Pack

First Solids Organic Sprouted Ragi 
6. Heinz Organic Baby Food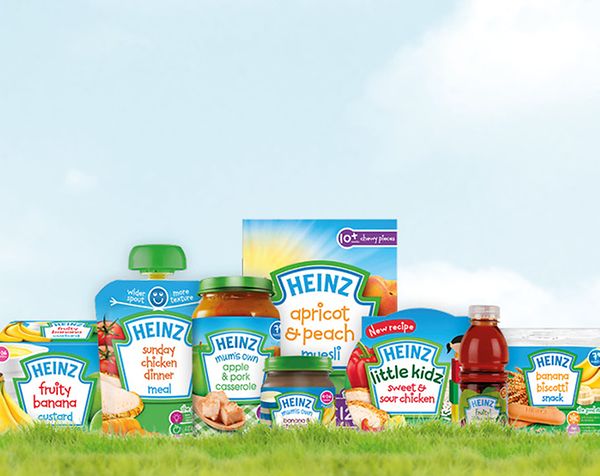 Heinz is famous for its Ketchup and dipping sauces, Heinz is also a good organic baby food producing company. 
They sell snacks, purees and finger foods for babies.
Heinz's ketchup, mustard, mayonnaise, BBQ sauce, combo packs, gravy, flavour mashup, vinegar, pickles & relish are their top range of products.
Kids love its taste and parents can rely on it for quality. That's why you see a positive Heinz baby food India review.
Some of their popular products are:
Heinz Soup
Heinz Beanz
Heinz Pasta
Heinz Tomato Ketchup
Heinz Barbecue Sauce
Heinz Salad cream
and many more.
7. Earth's Best Organic Baby Food Brands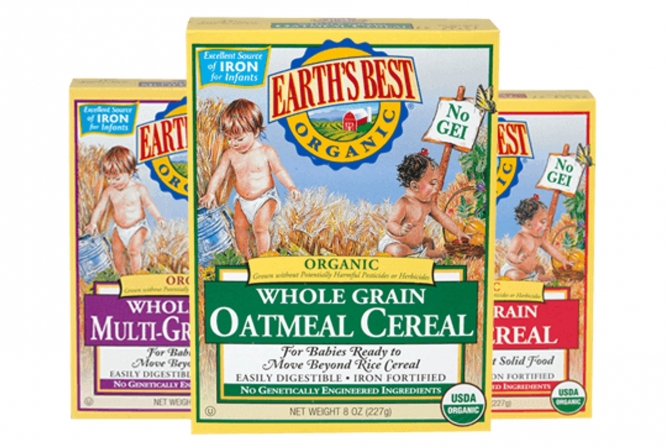 Earth's Best organic baby food package is BPA-free and can be resealed to allow you to feed your baby on the go. 
Their puree comes in pouches that makes handling it easier for you.
It is a certified organic brand that does not contain artificial flavours or colours. It is made with quality ingredients to boost your baby's healthy growth. So, you can pick it for your stage 1 and stage 2 kids.
You will also find toddler food options along with the infant's food and formula.
Earth's best product range:
Organic whole grain infant cereal

Organic baby food purees pouches

Organic baby food in glass jars.
8. Ella's Kitchen Baby Food brand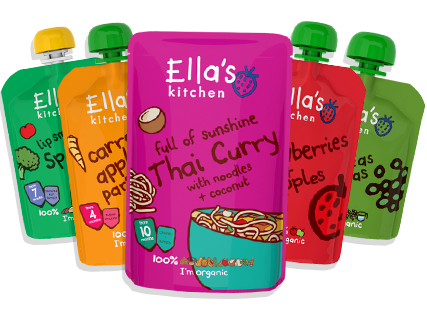 The Ella's Kitchen Organic baby food is made with apple, prune, squash and carrots purees to offer a delicious meal that every kid love to eat.
It does not contain any artificial preservatives, so you can feed your baby without any doubt. It is also a certified organic brand that does not contain genetically modified substances.
It is also free of gluten, wheat, dairy and lactose. That makes it perfect for babies with sensitivities.
Its packaging is BPA-free. Hence build up confidence when it comes to your child's health and safety.
Ella's kitchen food brand product range
Ellas Kitchen Baby Snacks

Ellas Kitchen Baby Munchies

Ella's Kitchen Strawberries & Apples Snack Foods 

Ella's Kitchen Pears Apples & Baby Rice Snack Foods 
And more.
9. Sprout Organic Baby Food brand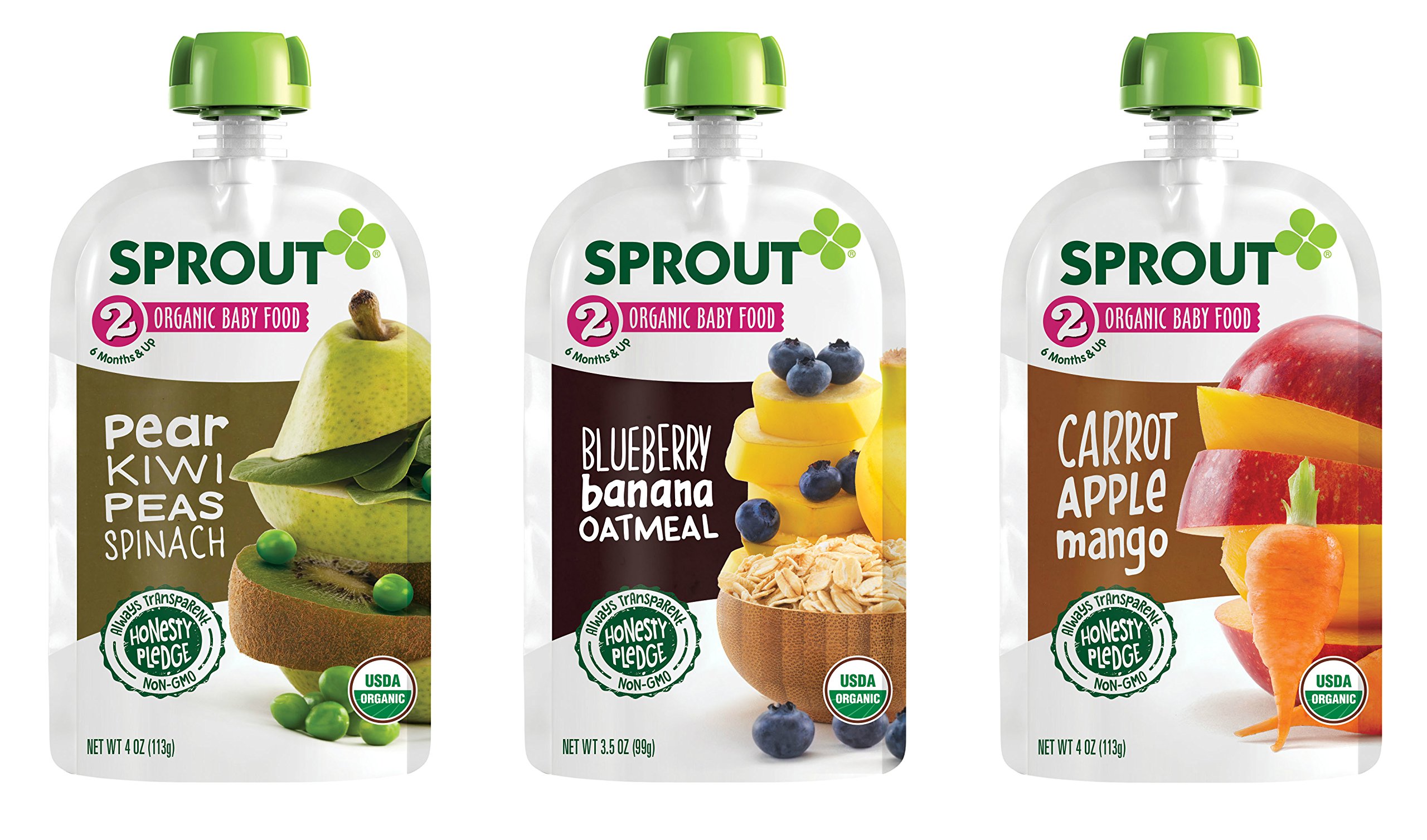 Sprouts make baby food such as purees and more Yet this company isn't comparatively famous in the Indian market, but their products are undoubtedly good and reasonable.
Sprouts produce tasty and wholesome snack for toddlers is vegan-friendly and dairy-free. Its unique super blend pack provides essential nutrients like protein and fibre. No artificial colour or chemical fortification or additives are added to their product.
Sprouts range of products are:
Sprout Organic Stage 2 Baby Food Pouches.

Sprout apricot banana chickpea Fig.

Sprout Beet Raspberry Teetherz.

Sprout Homestyle Vegetables & Pear with Chicken Broth (Stage 2)
10. Plum Organics Baby Food brand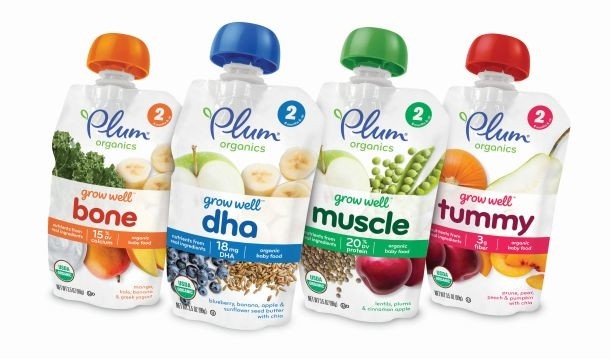 The Plum Organics has food range for all the three stages of our little one. So if your baby is in infant stage, toddler or became a kid.
For their nutrition requirements, you can turn to this particular brand and never gets disappointed.
Plum presents stage 2 baby food in 10 flavours. So you will get an array of choices to pick the best taste for your baby. Its packaging comes in handy when it comes to holding when feeding your baby as well as store.
It has a marker to help you keep track of the food's freshness.
11. Nestle Cerelac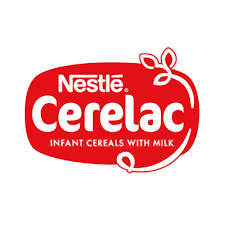 A very popular baby food brand that produces many products that help in the overall development of an infant, is Nestle.
Cerelac is the baby food subsidiary of Nestle that has many popular products under its belt and has been catering in the baby food industry for quite a long time. 
Cerelac is one of the most trusted Baby Food Brand out there, it is available very easily online and at all major baby product stores.
12. Mimmo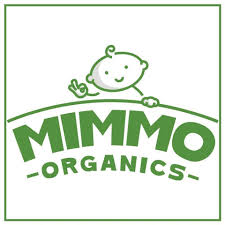 It is another very popular baby food brand that has been catering to a wide public for a very long time.
You can find their products very easily online and can get them home delivered if you purchase from online e-commerce websites.
Mimmo produces a variety of baby food products that infants like very much.
It helps supports baby growth through its high-quality baby foods.
13. Slurrp Farm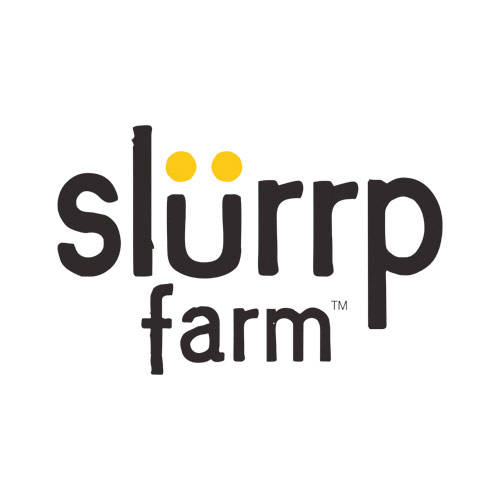 Another popular choice amongst parents is Slurrp Farm.
You can find its products online very easily and also at very reasonable prices.
It has a vast variety of products ranging from baby cereals to millets and oats as well.
You can purchase your baby's favourite food items from Slurrp Farm and help in improving your infant's growth and development.
14. Nutricia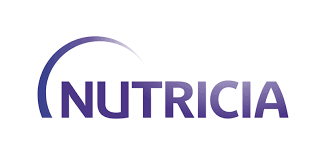 Nutricia is a trusted brand of baby foods that helps in improving your infant's growth and development all throughout.
It has a wide variety of products which provide all the nourishment and important nutrients that your baby needs.
If you want to purchase their products then you can go online on any e-commerce site and check out their baby foods.
It has a large number of sub-brands under its belt.
15. Pediasure

A very popular among doctors and parents alike is Pediasure.
It has been catering to a wide number of parents that have used Pediasure products to keep their little ones healthy, fit and active.
It contains vital minerals and vitamins that keep your baby nourished and agile all day long.
If you want to use multiple baby products then you can check out Pediasure's whole range for all your needs.
16. Dexolac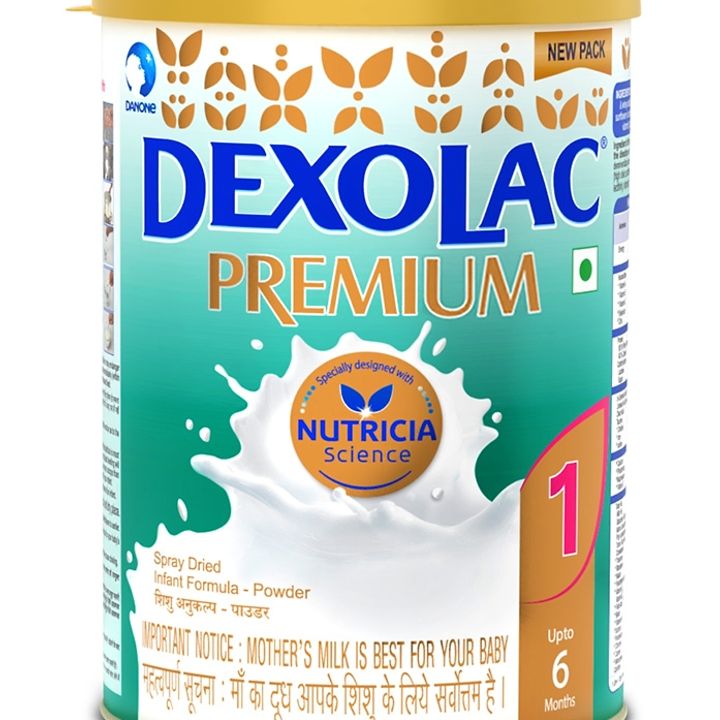 Dexolac has been at the forefront of producing very popular baby food products that keep infants healthy and fit all the time.
Using Dexolac, you can get all the important nutrients into your baby's diet and maintain the nourishment that your baby needs.
You can find their products online and at your nearest stores too.
Dexolac is a sub-brand of Nutricia and has a number of products in its name.
It has baby food products like:
Dexolac Formula

Dexolac Premium Formula
17. Ormeal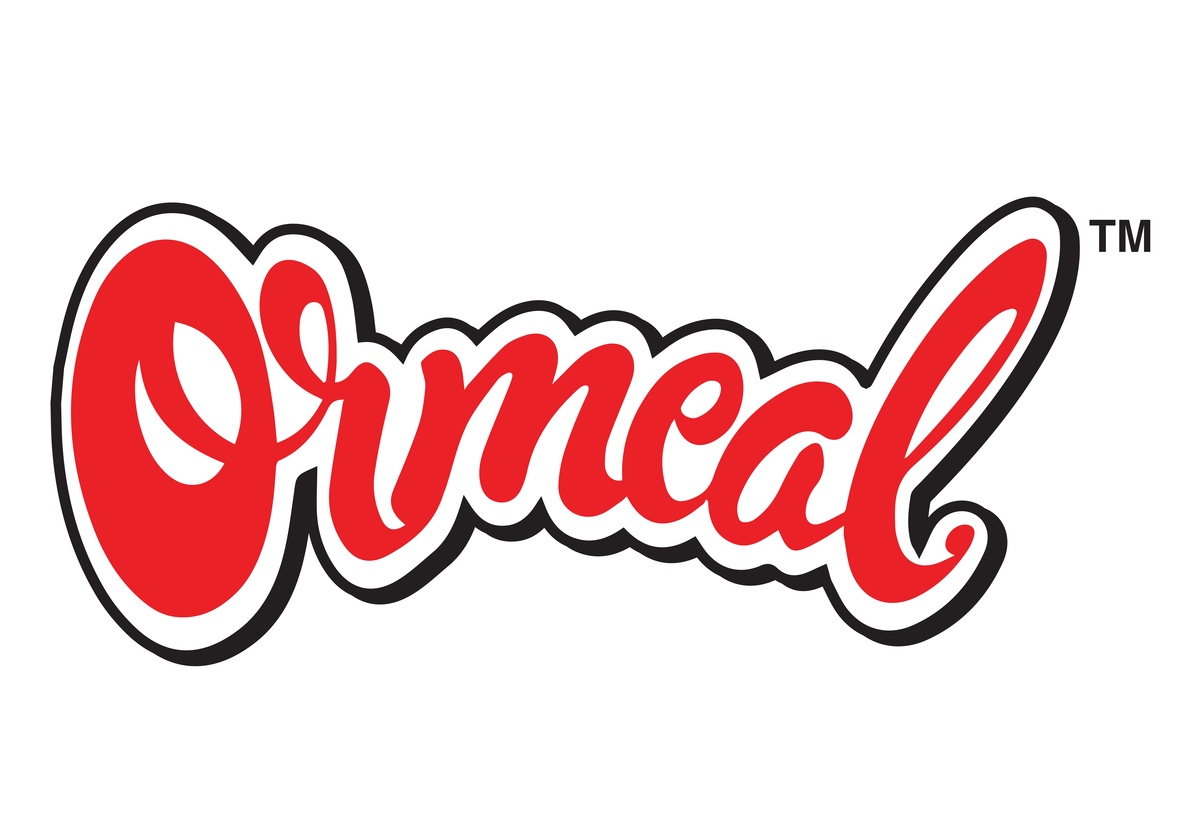 Ormeal is another popular choice for baby food that has been in the baby food industry for a long time.
It has a vast variety of products that are great for babies and their growth.
You can find their products online at very affordable prices. 
Ormeal products range from fruit purees to juices, specifically formulated for little kids and babies.
It makes products like:
Ormeal Baby Food Apple, Strawberry and Banana Puree

Ormeal Baby Food Apple Puree
18. 1st Bites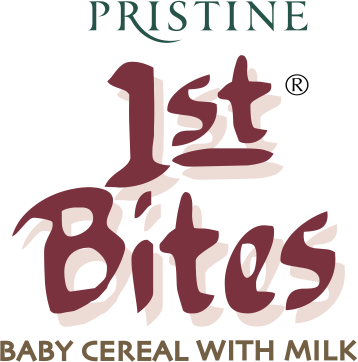 1st Bites is another popular baby food product brand that has been used in many households.
It has a large range of baby food products that help in keeping your baby active and energetic.
You can select your preferred product from their wide range of baby foods that are available online or at your nearest stores.
It has products like:
1st Bites Rice for Babies

1st Bites Millets for Babies

1st Bites Wheat and Apple Powder
19. Enfamil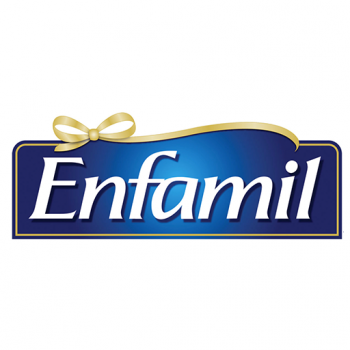 Enfamil is a very popular baby food brand that has been involved in the industry for a very long time.
Its products are very popular and are widely used.
It is one of the most trusted brands of baby foods and can be found very easily on various platforms online.
It makes products like:
Enfamil A+ Stage 1

Enfamil A+ Stage 2
20. Naturice from Pristine Organics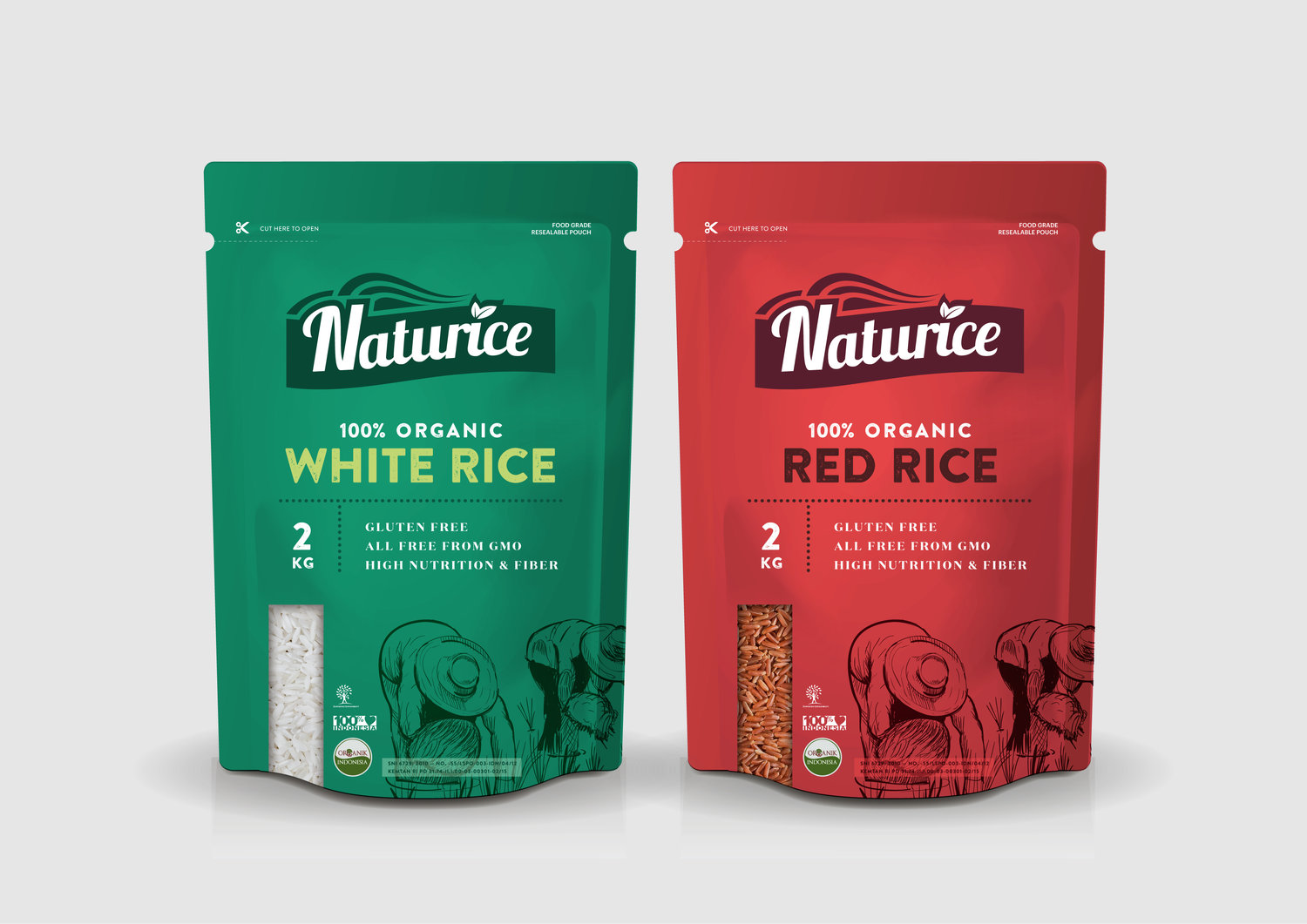 It is a baby food brand that makes organic baby foods only.
It promises to make the safest and healthiest baby foods which are made from organic and natural methods only.
You can find a wide range of products with them and can purchase them on their website or at other e-commerce sites online.
It mostly provides organic and safe rice for babies, products like:
Naturice Organic Whole Rice For Children
Baby Food Brands To Avoid
Being a conscious parent, you should avoid brands that have arsenic and other contaminants included in their products. 
Babies are very sensitive, and they should be fed only items that are easily digestible and healthy for their guts.
Foods to be avoided for babies are also mentioned in the video below:
Note: If you are looking for brands that care for your baby, then we have the best baby care product brands for you.
So, these were all about the best baby food brands in India. You need to be sure to observe while feeding your baby. Sometimes kids are allergic to a particular food item.
Try to figure them and give your baby a healthy diet with the assurance of quality.
Frequently Asked Questions
Q. Which is the best brand for baby food?
A. You can find your favourite baby brands with the best features and most preferred nutrients online or at your nearest stores. Just check out the list above.
Q. Where can I find the best baby foods?
A. You can get the best baby food brands online at any e-commerce site or nearby stores.
Q. Which is the brand that is most used?
A. There are many brands that provide a variety of products that can be used regularly. You can check the list above.