17 Best Yoga Apps in India - To Follow A Daily Exercise Routine
Stay home and stay fit with the best yoga app downloaded on your phone. Follow a strict exercise routine to look younger and healthy. 
By :
| Views: 3588



UPDATED ON: 16 Sep 2021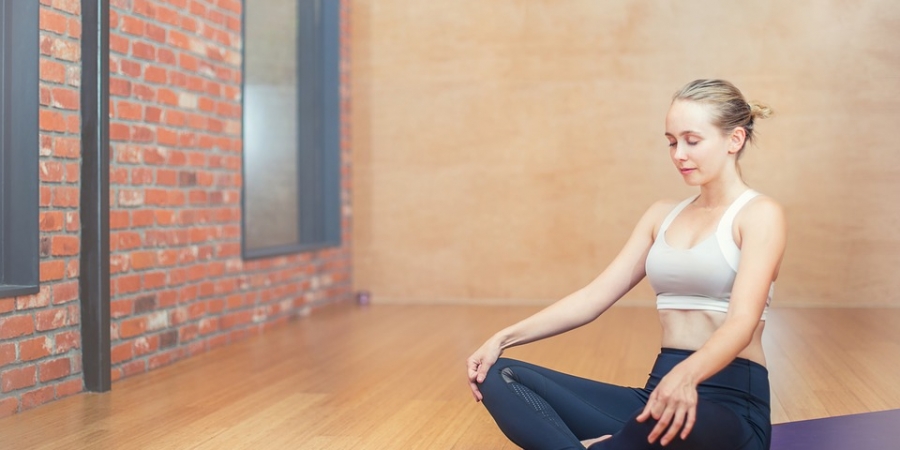 The best yoga apps are in demand these days as everyone got stuck at home. You can install the best yoga app to keep your body toned and relaxed. 
These apps can help stay in shape at home and contribute to your general well being. Yoga apps can change your lifestyle by making it healthier. People seeking for both calm and exercise at home. Yoga has a well-deserved reputation as a great way to keep you in shape at home and nobody is seeing you struggle to hold the poses. 
Going to yoga classes is not possible nowadays, so these apps will guide you about how you can take care of your overall body health by giving you additional benefits. Doing yoga on a regular basis will give you an incredible impact on your general well-being. 
You get the chance to practice Yoga at home even having a hectic schedule.
To know more about the best yoga app 2021, keep reading! Also, know the Organic Food Brands in India that you should consume to stay healthy and free from any chemicals. 
17 Best App To Learn Yoga At Home
Here are some of The Best Yoga Apps of 2021 that you can install to stay healthy anytime even at your home.
Yoga Apps 

Ratings 

Download Link 

The Underbelly Yoga App

4.9/5

 

DDP Yoga Now!

4.7/5

 

Pocket Yoga

4.4/5

 

Yoga Studio

4.1/5

 

Daily Yoga

4.7/5

 

Universal Breathing Pranayama

4.3/5

 

5 Minute Yoga

4.3/5

 

Fitstar Yoga

4.5/5

 

Simply Yoga

4.2/5

 

iYoga

4.9/5

 

Yoga | Down Dog

4.9/5

 

Alo Moves

4.4/5

 

Asana Rebel

4.2/5

 

Yoga - Track Yoga

4.3/5

 

Find What Feels Good

4.2/5

 

Sworkit app

3.9/5

Glo Yoga App

2.7/5
 Review of Best Yoga Apps of 2021
Check out the detailed review of Best Yoga Apps to download here and check out the latest Yoga Fitness Plans 
1. The Underbelly Yoga App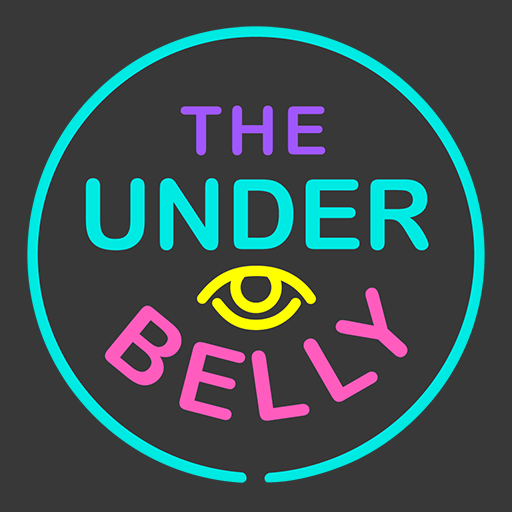 Jessamyn Stanley is one of the known and internationally recognized Yoga teachers and the positivity advocate with the author of 'Every Body Yoga'.She is the best guide for yoga, The Underbelly Yoga App is created for cultivating mindfulness in everyday life. This is one of the best yoga apps that you can switch for better practice and better results. 
 
She believes in feeling the emotions with eyes shut and heart all to open to soak in all positivity. 

This Yoga App is one of the best apps for holding your emotions and finding the balance which is required for a peaceful mind. 

If you are looking for inspiration that can bring positive vibes and can change your life, then download this app. 
Ratings 
Android- 4.9 Stars 
iOS-  4.9 Stars 
Customer's Review- "I love that I can cast the practice to my chromecast - makes it easier to see without my glasses! Also Jessamyn is a delight and makes yoga accessible for me even though I don't have much experience, athleticism, or flexibility. I still feel welcome in the way she practices and it's wonderful". 
2.DDP Yoga Now App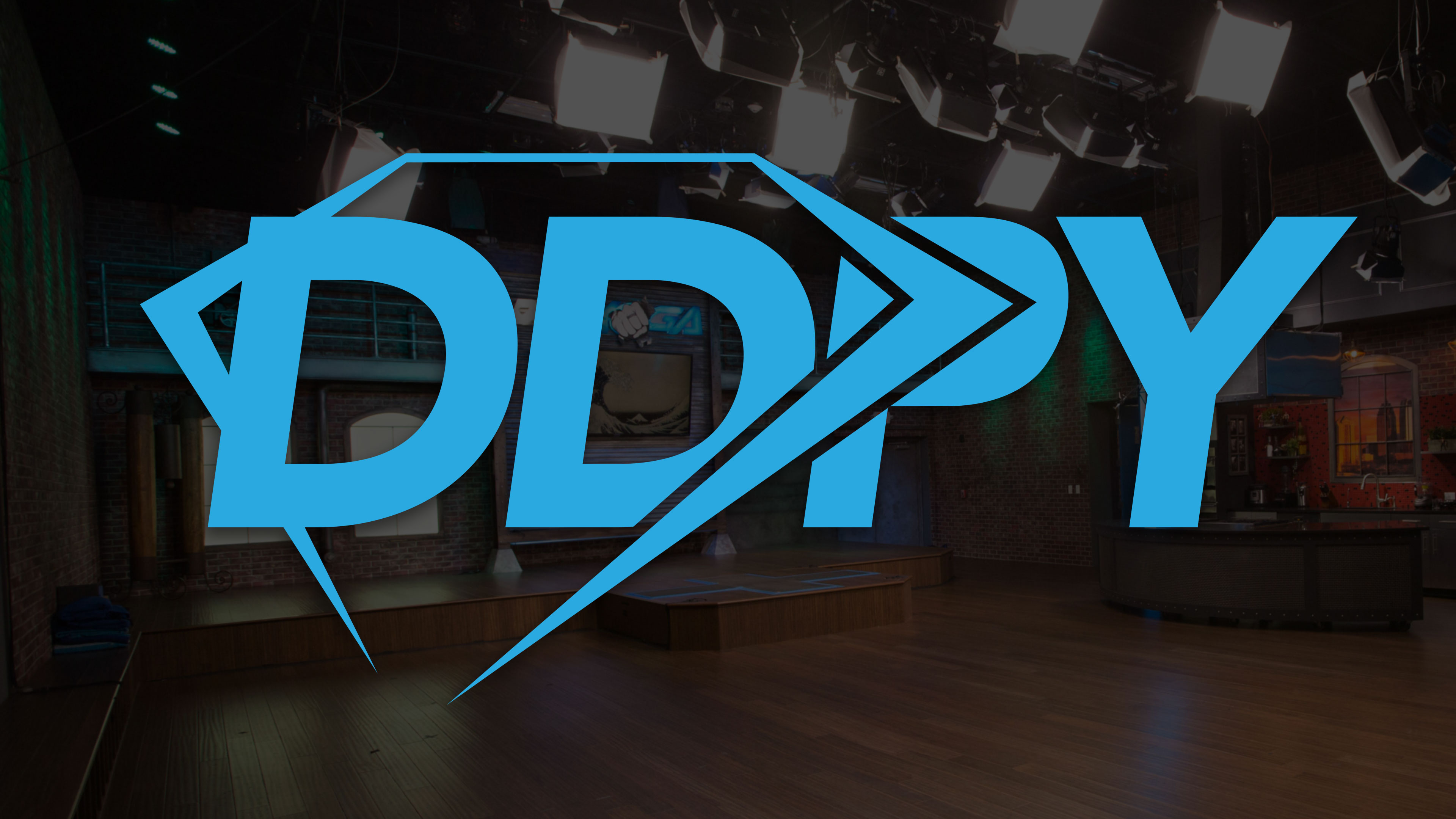 This yoga app is available for both Android, iOS, and is best for personal motivation. DDP also offers you a 7-day free trial where you get full access to exercise tracking for free. It is one of the free yoga apps that you can use for the listed purposes. It has an amazing cardio workout without any impact on your joints and with this, you can burn your fat as efficiently as possible. 
Workouts for kids and expecting moms (prenatal)

Weekly live-streamed workouts featuring Diamond Dallas Page

Provides you detailed, interactive fitness tracking

Monitors your heart with the use of Bluetooth and track all your burned calories 

You can access the app on mobile and desktop 

Motivational videos and stories from the DDP YOGA team 

You get the ability to earn points that increase your chances of opportunities to meet DDP

Explore nutritional tips and read motivational stories to keep yourself motivated.
Ratings 
Android- 4.7 Stars 
iOS- 4.9 Stars 
Customer's Review- " Absolutely love the variety of workouts and tracking features. The motivational videos are great too. The only reason I didn't give it 5 stars was because my HRM quit syncing after working fine for 4 months and I ended up buying another one just for using this app. Also, sometimes the workouts''. 
3. Pocket Yoga App

Stay home and stay safe by practicing all your yoga exercises at home. Grab your mat, keep your Pocket yoga app open in your phone, and follow the entire session.
This app is not free but is one of the best yoga meditation apps. It is available for Android, iOS, and Mac, and here are some of the features of the Pocket yoga app. 
Get Voice and visual instruction of breathing exercises.

200 beautifully illustrated posture images 

Descriptions and benefits of each pose.

Preview a practice session to see if it is right for you designed by experienced yoga instructors.

Maintain a record of all your yoga practices to track your progress

Play music from your music library instead of default music and relax your body. 

Very easy to use 
Ratings 
Android- 4.4 Stars
iOS- 4.8 Stars 
Customer's Review- " Amazing App!  This is one of the best things that happened to me. Have been using it for a few years now. The workouts are very well designed, although there could be more options developed, but since I do yoga max 2-3 times a week it works out fine. I'm hooked to the voice and the whale sounds towar"
4. Yoga Studio App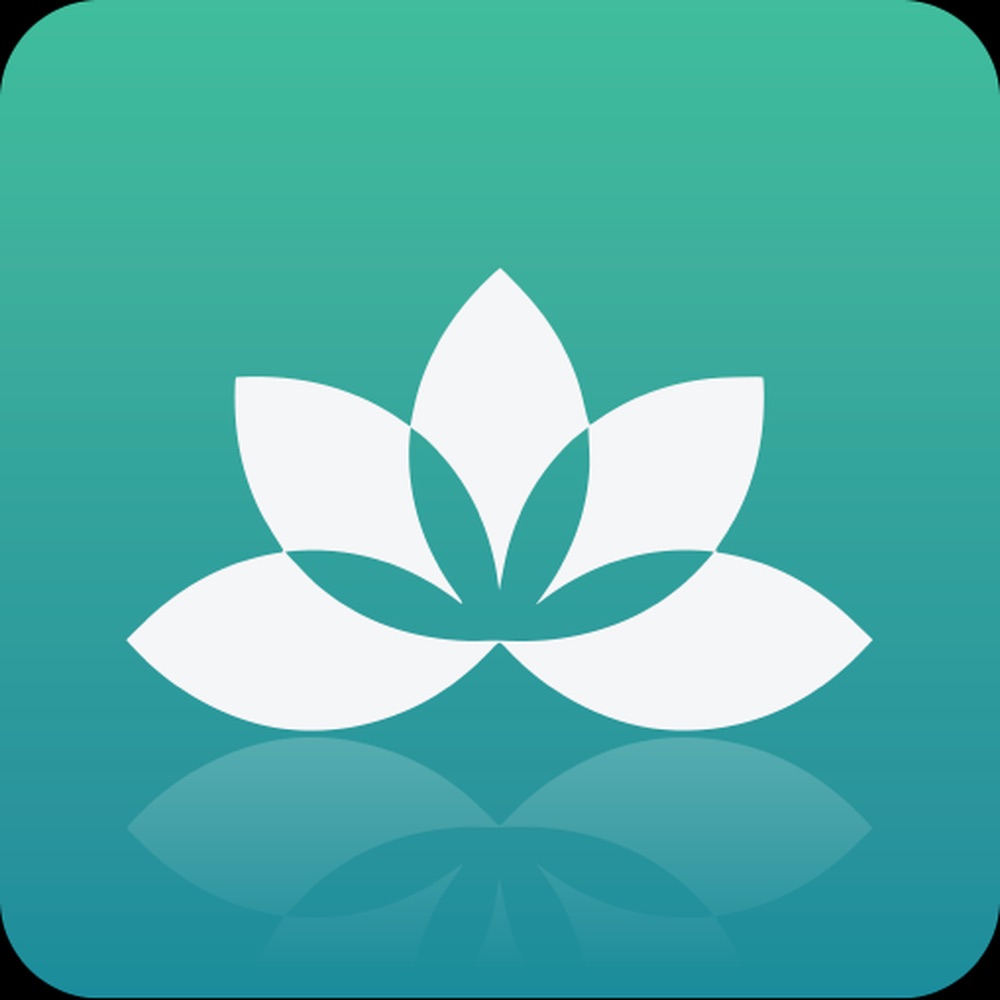 Yoga studio app is free to install and perfect for pregnant women. The app is available for Android, iOS devices. It is among the best free yoga app as you can enjoy a 2-Week free trial with any selected plan. Get to know the features of this yoga app. 
Ready-made yoga and meditation classes in HD video

You can customize or create your own unique HD video classes 

Keep track of your fitness goals with daily, weekly class scheduling

280 poses with detailed advice and instructions

A perfect app for beginners

The smart-link feature helps your class flow to become smoother from one pose to the next.

It is like having your own private yoga class in your pocket. 
This yoga app is great for amateurs and veterans as it has different levels. 
Ratings 
Android- 4.1 Stars
iOS-  4.4 Stars
Customer's Review- " Been using it for years! I like that there are premade classes and you can also create your own. You can use their background music or play your own playlist while the class is running. It just keeps getting better with all the additional classes/styles being added". 
5. Daily Yoga App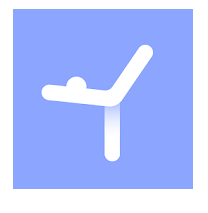 Daily yoga app offers you around 6 programs and 13 sessions which is free for everyone, plus special off on subscription. If you are new to perform Yoga, you can learn yoga poses from the best experts. It is the Best yoga apps to download while you are practising for beginners, and here are some of its features.
Provides 500+ asanas, 70+ yoga programs, 500+ guided Yoga, pilates, meditation sessions

Suitable for beginners and advanced users

World-class 20 yoga masters

Focus on weight loss, beginner to advanced workouts, provide you with better sleep and fully relax your body.

Set your private yoga plan for 7 days

Multiple session duration varied from 5 - 70 minutes

Available in 7 different languages

With the help of a smartwatch, track your activity in the app.

It has a global community and updated content. 
Ratings 
Android-  4.7 Stars 
iOS-  4.8 Stars 
Customer's Review- " I really love this app. The recent updates make it so much better and easier to use. I used to do weightlifting at the gym but ever since the pandemic my gym has been closed and I have no motivation to do anything except these gentle yet challenging yoga classes". 
6. Universal Breathing Pranayama App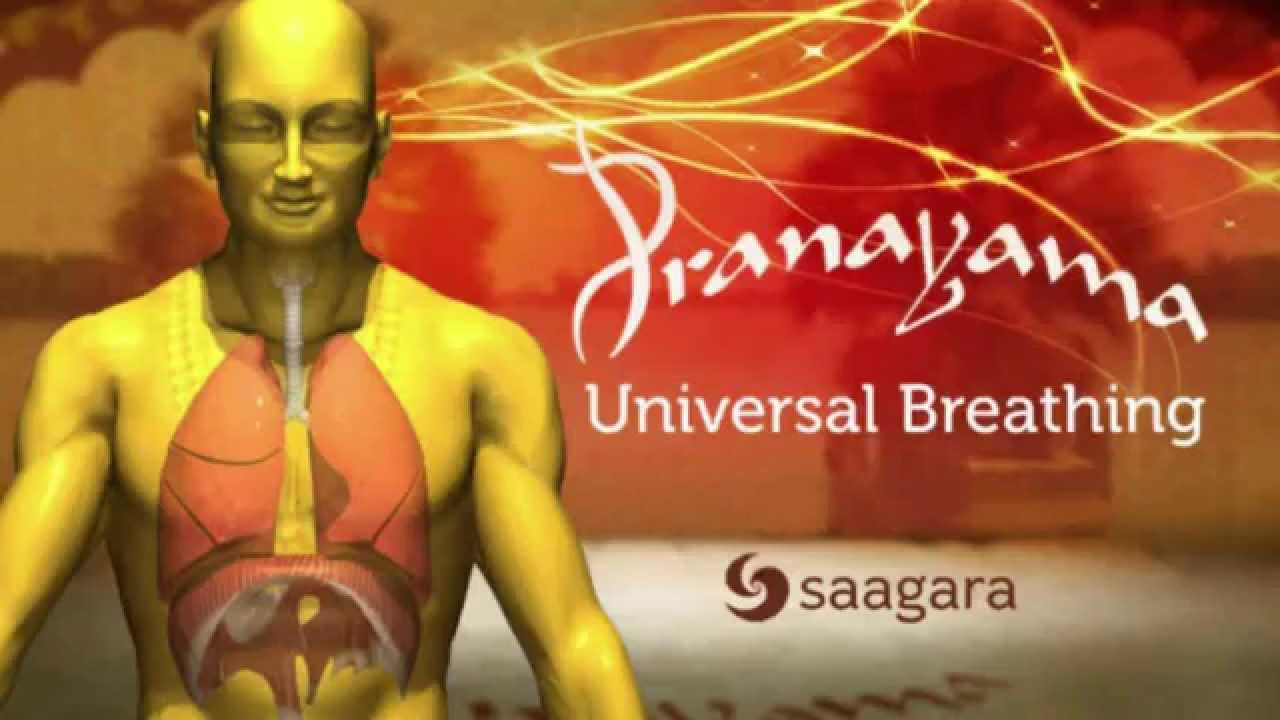 It is an app which is best for stress relief, meditation, and available on Android, iOS, Nook, and Mac. The universal breathing Pranayama focuses on how you should breathe properly.
From this app, you can train your lungs to breathe with their full capacity. Best yoga app for iphone and android in 2021..  It comes under the top 5 yoga apps and listed below are some of the benefits of the app. 
Both body and animations available

5 different sound settings

Breathing course for both beginner and advanced users

Custom courses that allow up to 5 back-to-back breathing ratios

Helps to fall asleep faster

Best for curing asthma and COPD

Relief from headaches and migraines.
Ratings 
Android- 4.3 Stars 
iOS- 3.4 Stars 
Customer's Review- " Great for relaxation I think this app would be great for anyone who suffers from nervousness or anxiety. By concentrating on controlling your breathing, you can calm your mind and relax your body. It's the best and most effective meditation app I've ever tried". 
7. 5 Minute Yoga App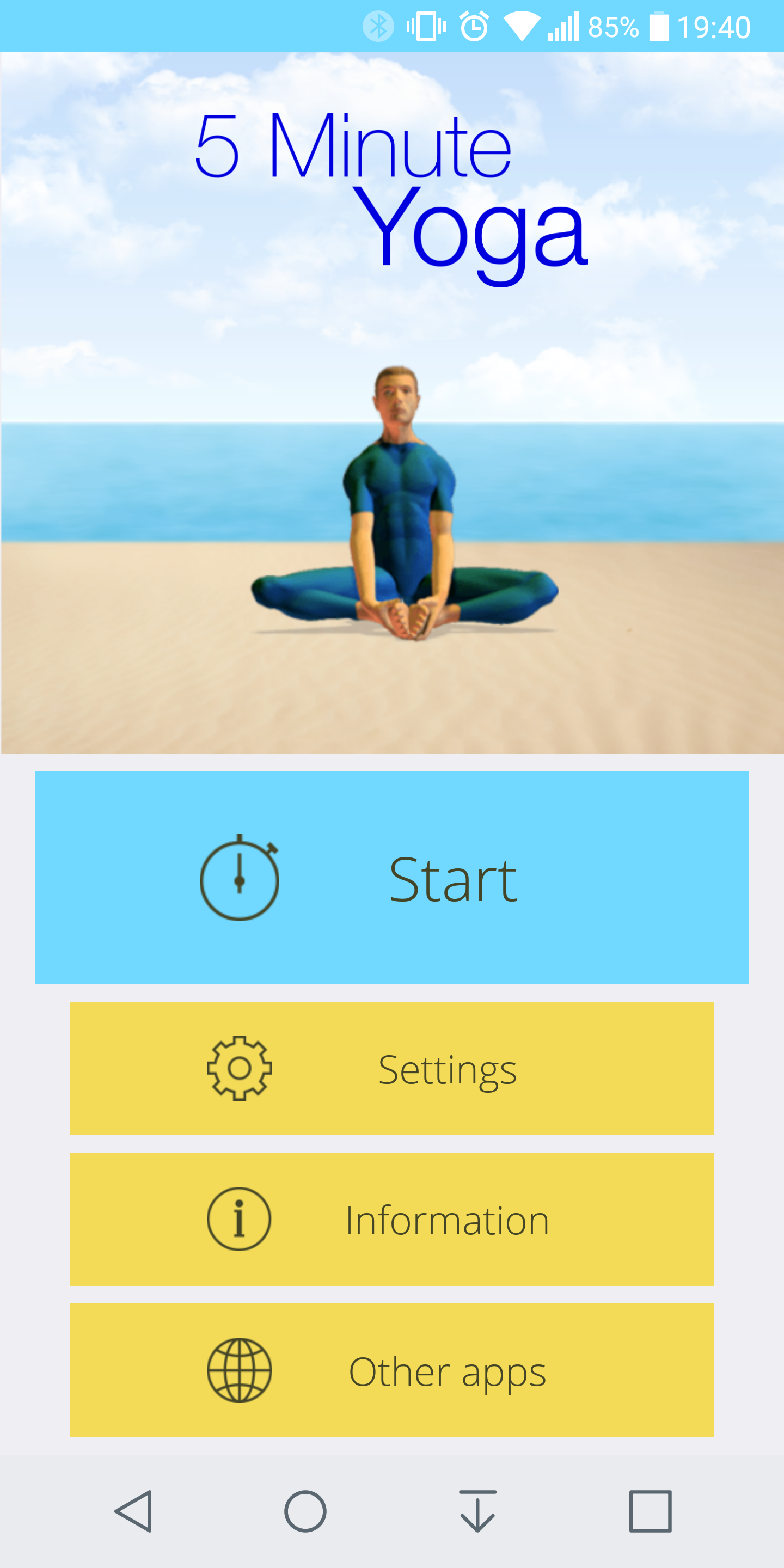 5-minute yoga app as the name suggests is great for those wanting quick and easy daily yoga workouts.  It is also the best yoga app for weight loss for beginners.  It is available on Android, iOS devices. Below are some of the features of the best Yoga at home app.
Simple and effective Yoga poses

Ideal app for beginners

Clear images and detailed instructions of every yoga posture 

Each session gets over in less than 5 minutes

Easy way to relieve stress in a few minutes 

Improves flexibility, increases strength, and tones your muscles.

It has a special feature to remind you to practice each day. 
Ratings 
Android- 4.5 Stars 
iOS- 4.7 Stars 
Customer's Review- " It is my 3rd day with this app. What I like is that it is a small commitment in the morning, easy to follow. However, I am not knew with yoga, so I found the descriptions OK. If someone is a beginner, those descriptions would not be enough. Perhaps some indication about how to breath during the pose". 
8. FitStar Yoga App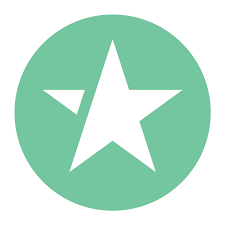 FitStar yoga app is best for hitting goals. The app is among the free yoga apps for iPhone users. It has all from beginners to expert yogis who guide you every step of the way to perform a personalized yoga session. Listed are some of the features of the iOS app. 
Explore courses for losing weight and gaining flexibility

New workouts added monthly

HD videos for various yoga poses 

Custom audio tracks to keep you engaged and calm while you exercise

Health app to track your calories burned and workouts

Connect your smart band to know everything about your health, weight, etc. 

Their workout sessions encourage people to be fitter. 
Ratings 
Android- 4.4 Stars 
iOS- 3.7 Stars 
Customer's Review- " Amazing idea, it just needs polishing. The apps functionality between coach and the Fitbit app is a bit buggy. Sometimes it won't properly log your workouts" 
9. Simply Yoga App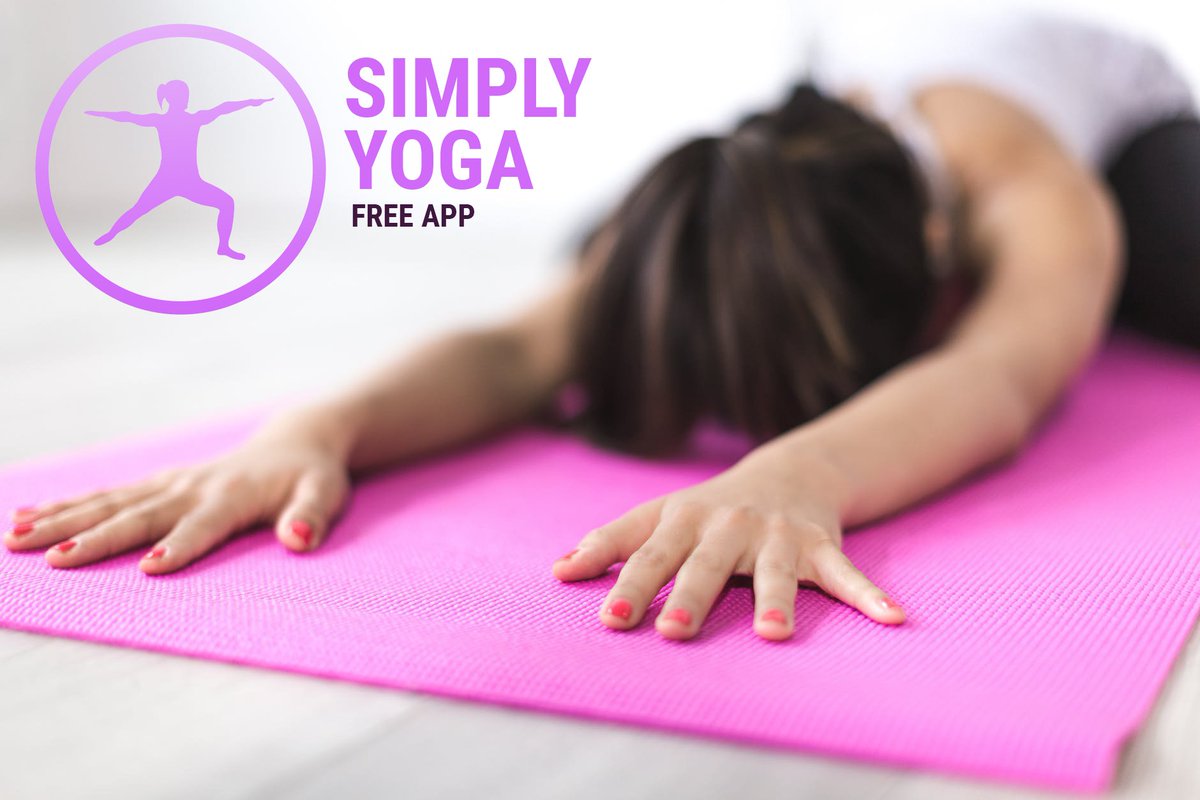 Simply Yoga is a daily yoga app for all the beginners that is available on Android, iOS devices. The app is one of the recommended apps for all yoga beginners and teaches everything from the start.  This yoga app for android has the proper poses. Here are the features of Simply Yoga. 
20, 40 and 60-minute workouts

Suitable for both men and women

Depicts video to show how to get into each pose

Audio Instructions for the entire routine

Choose from the 30+ poses

Select from available 3 predefined routines.

One of the best Yoga app for beginners 
Ratings 
Android- 4.5 Stars 
iOS- 4.7 Stars 
Customer's Review- " I liked my first session. It was similar to the vinyasa yoga class that I attend twice a week just a shortened version. I've discovered that I need to do this type of yoga everyday to help get my body ready for the day". 
10. iYoga App
iYoga has the best content available amongst all the yoga apps. It is available for iOS users and uses advanced technology to show all your muscles while you exercise. Here are the features of iYoga premium app, which is one of the best apps to learn Yoga. 
Select from 190 different poses

Choose from preset programs or create your customized program

Easily adjust hold times for each pose according to your level.

Seamless transitions between poses 

Motion capture animation shows intricate movements, correct positioning for each pose

Multiple views to see how you can perform each pose.
Ratings 
Android- 4.2 Stars 
iOS- 4 Stars 
Customer's Review- " The "free" bit is highly misleading. All you get for free is fill in a questionnaire that creates your plan. I don't want a plan, I want to start yoga. Never done it before so was curious and hoped it may bring peace of mind". 
11. Yoga | Down Dog App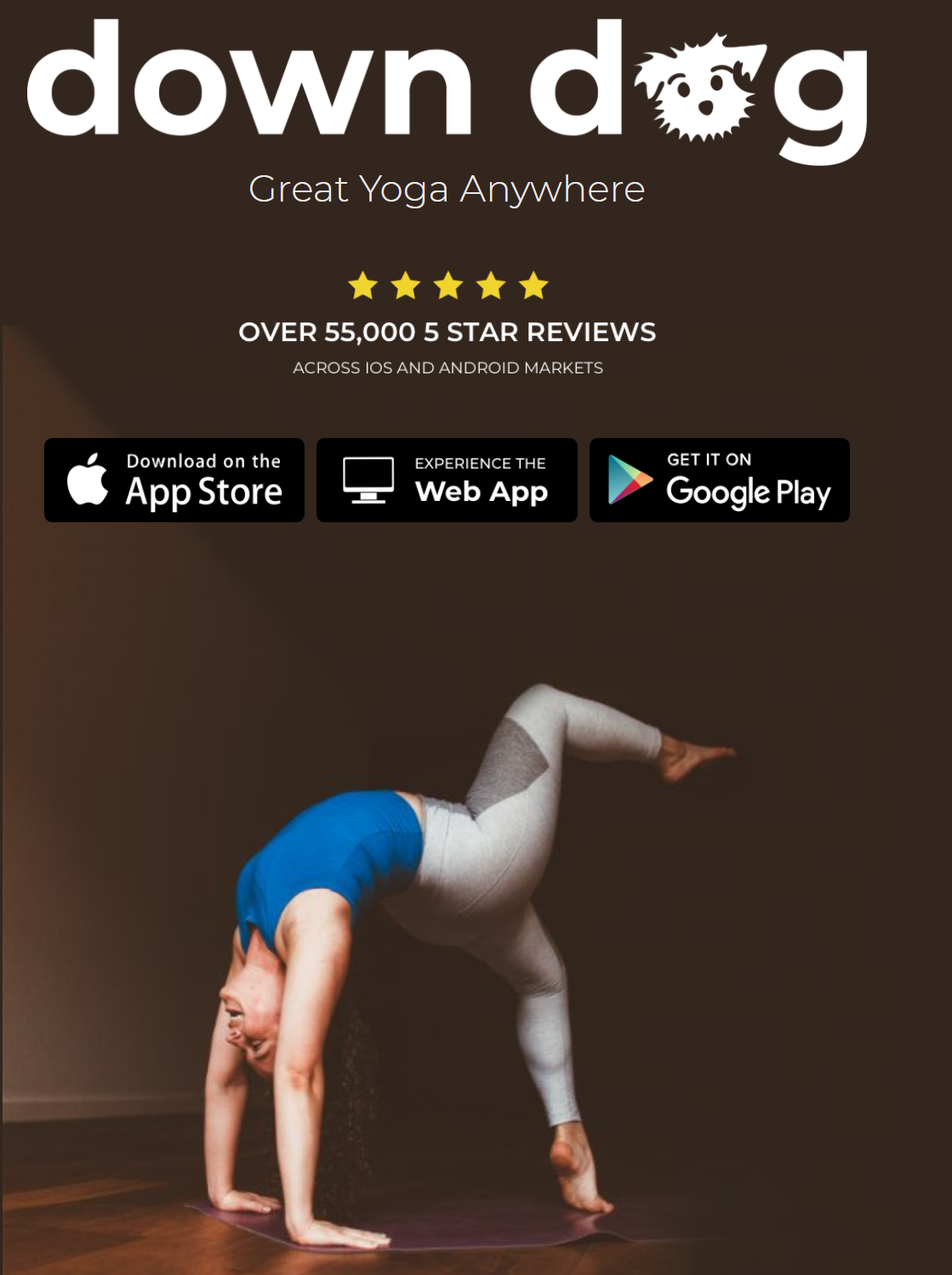 If you are new to Yoga practice and do not know how to start with Yoga poses, this app will guide you the best as it is beginner-friendly and lets you choose among various available poses and workouts. Listed are the features of the Down Dog Yoga app to help you stay fit. 
Choose among the 60,000 different configurations

The app provides a 3-day Intro to Yoga series

Explore postures like Vinyasa, Hatha, Restorative, Yin, Ashtanga, Chair, and Sun Salutation

Cure your back pain as it specifically lets you work on Backbends, Back Strength, or Low Back Opening

Select your favourite Voice from the available 6 different yoga teachers

Perform your yoga sessions even without internet. 
Ratings 
Android- 4.9 Stars 
iOS-  4.9 Stars 
Customer's Review-
" An app worthwhile. The routines are incredibly customisable and you can almost set any time limit to match the time you have. You can change the type of training and you can have the routine focus on hamstring stretches to upper body strength training". 
12. Alo Moves App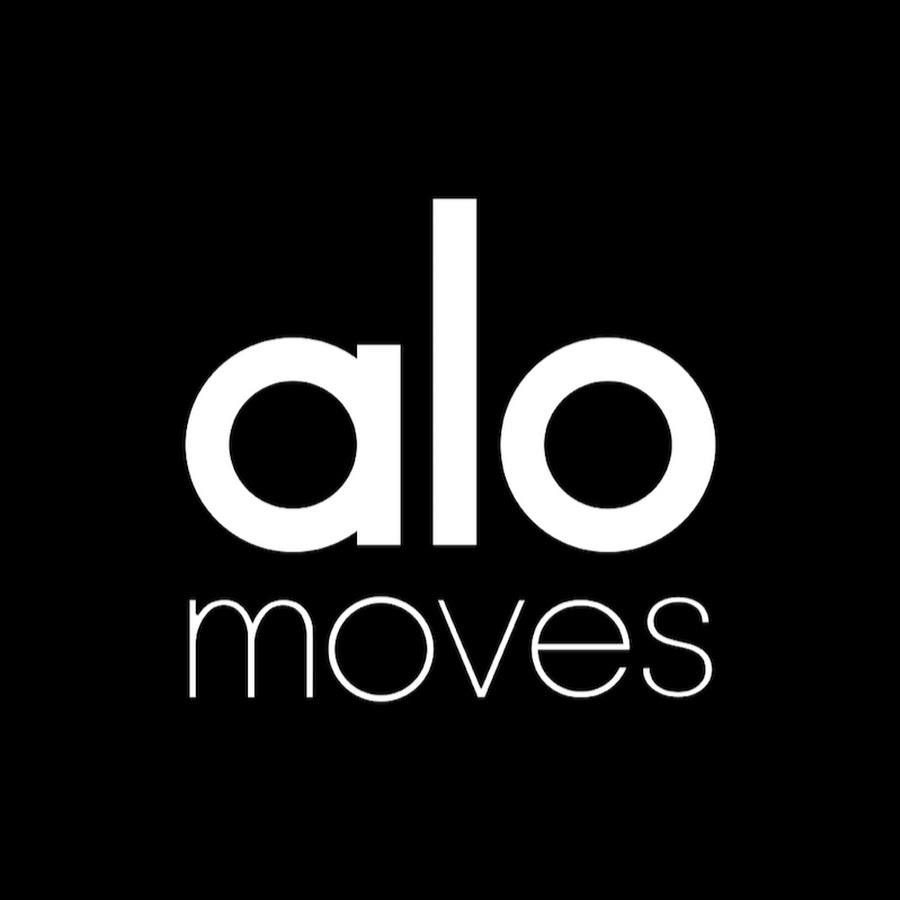 Alo Moves Yoga classes provide you a 14-day trial period, after which you will need to pay the subscription cost. The app also allows you to practice yoga sessions even on your device, whether online or offline. Here the benefits of the daily yoga routine app to stay fit.
Provides 2,500+ video classes from world-class instructors

Master skills and techniques 

Hundreds of yoga series to build strength, learn to handstand, and get flexible

Fresh new yoga sessions every week 

Highest-quality video classes

Advance your level ranging from beginner to advanced.

Provides the best meditation for relaxation, creativity, and better sleep.   
Ratings 
Android: 4.4
iOS: 4.9
Customer Reviews
The content is great, brilliant instructors and I can find something to fit whatever time I have or mood I am in. The app itself is really buggy - slow and laggy when I am browsing, lots of issues with video controls. My biggest problem at the moment is that when I select a series, I can load the instructor information, but none of the videos load in the list. 9 times out of 10 now, I cannot actually do a class because of this issue.
13. Asana Rebel App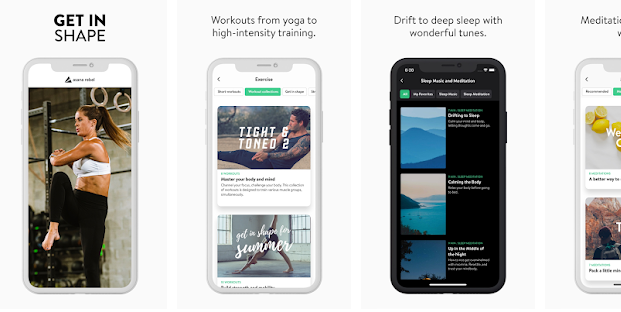 Start your healthy lifestyle with the Asana Rebel app. The app lets you lose weight and stay slim by performing all easy and safe workouts at home. Listed are the benefits of the best yoga app for weight loss that you can download.
Increase flexibility to boost your performance

Balance the body while focusing your mind

Relieve your stress 

Tone your body by strengthening your core

Keeps your abs and other muscles in shape 

100+ workouts designed by yoga and fitness experts

You get a preview of the full video with exercise tutorials.
Ratings 
Android:4.2 
iOS:4.7
Customer Review
Do not purchase if you want to use the full features.. I had an automatic subscription renewal and the app will not recognize that my subscription. I contacted their support twice and have not heard back. Also their content never gets updated. UPDATE: And then I get a response through Google Play (only for them to save face and protect their revenue stream) but still without a response to my issue submitted to their help desk. Its been over 2 weeks. This issue should be an easy fix.
14. Yoga - Track Yoga App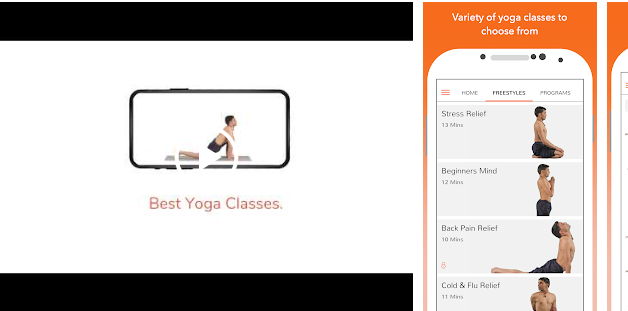 The app is known to deliver yoga classes ranging from basic--intermediate--advanced participants. You can perform any of the postures you want among pure Yoga, pranayama, yoga breathing, weight loss, yoga fitness, baba Ramdev yoga, and so on. Here are the features of Track Yoga app. 
Set weekly goals and let track progress on your Yoga sessions 

Collect badges to further complete other yoga milestones

Set reminders on your phone to stay updated about your weekly goals.

Earn free Kriya points for each class you practise and use these points to unlock premium content.

Explore full-body fitness exercises even for depression 

Get to choose from a variety of yoga classes like Stress Relief, Beginner's Mind, Back Pain Relief, Cold & Flu Relief, etc. 

Bring out the modern way to do the ancient art of Yoga. 
Ratings 
Android:4.8
iOS: 4.3
Customer Review 
Considering 10 weeks of Yoga twice a week at my local college versus the cost of this app, this app is a lot cheaper and just as good even paying for premium. At least the free version is not full of ads trying to make up the difference. Two reasons why I gave this a four star. First, enrollment in one program at a time. There shouldn't be a problem being enrolled in meditation and the flexibility series at the same time. Second, the lack of pose modifications instruction during videos.
15. Find What Feels Good App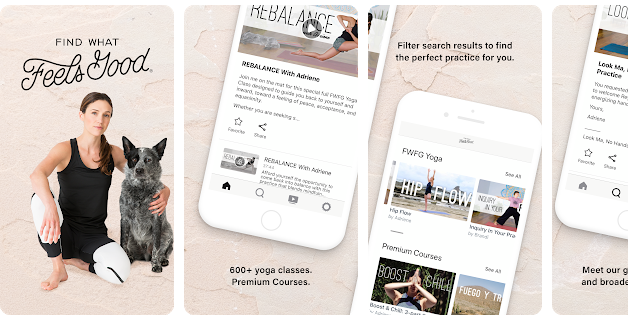 Adriene Mishler founded the Find What Feels Good app. All the app features that are listed below are applicable only after subscription. People from every age group can watch and follow the simple exercises. 
100 hours of yoga videos

Beautiful and HD streaming videos

Delivers a library of classes including light, empower, prenatal Yoga, yoga ritual, boost & chill, etc. 

Sync and watch yoga videos even without the internet 

High-quality practices on Yoga and mindfulness.
Ratings 
Android:4.5
iOS:4.9
Customer Review
Like the app, would LOVE to see the calendar on the desktop version though. I can't cast to a screen from my phone where I practice and like to load videos into a calendar and play like a playlist, don't have that option when I use my laptop. I do a video on desktop app, then look at phone app calendar for he next practice, then manually load next video on my desktop version then mark complete on phone app. I also on my app can't save favourites.
16. Sworkit App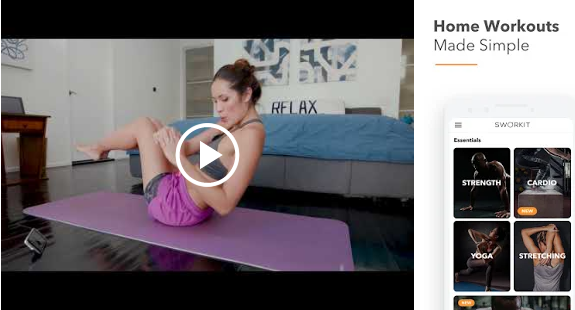 Sworkit is free to install, especially all kid's content is 100% free. All other workouts require a subscription cost. The app lets you get trained fully with the 1-on-1 assistance from certified personal trainers. Listed are some of the features of the Sworkit app. 
Select from more than 50 workouts 

Different plans targeting multiple needs

All the exercises created by trained professionals

Get 6-week programs designed for beginner to reach the advanced levels

Google fit integration helps to save workouts and view calories burned.

Provides a customized and personalized video workout to keep you fit. 
Ratings 
Android: 4.0 
iOS: 4.7
Customer Review
This app is great you can use access codes instead of paying you can workout create workouts and unlock badges you can also set plans for workouts in the settings you can get Voice audios during a workout like tips and saying next exercise change time settings like breaks and how long you get exercises for an DC best part NO ADS
17.  Glo Yoga App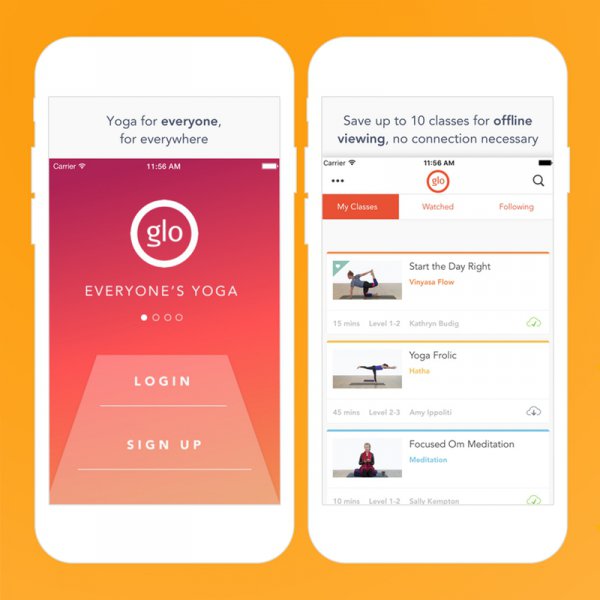 It is one of the best yoga apps for meditation, and pileated with various personalized options as per your routine and as per your body. This Yoga app is designed to keep your body and mind fit. This app will provide you unlimited access to the best online yoga classes. It is one of the global leaders with world-class instructors. Here in this Yoga App, they are a non-judgmental platform that will connect you to a real conversation about health and wellbeing. 
It comes with 16 styles for each level and each type of practice required 

They are provided more than 4000 plus classes that provide world-class training. 

They are offering services at 18$ per month. 

They also won the Women Health's Fit Tech Award 2021. 
Ratings 
Android:2.4 
iOS: 4.9
Customer Review 
I've had Glo for years now (since about 2014) and have always had issues with the app. I still use it because my favorite teachers are on this platform and it works about 65% of the time. I actually would still prefer the older version of the app and it worked more often... I Hope Glo can get it figured out.
How to Start Yoga 
Many people regard yoga as a safe form of physical activity Trusted Source for healthy individuals with guidance from a qualified instructor. Although sustaining severe injuries while practicing yoga is rare, some people do experience sprains and strains.
There are many styles of yoga, ranging from relaxing to vigorous. They include:
Hatha yoga

Vinyasa yoga

Bikram yoga

Ashtanga yoga

Iyengar yoga

restorative yoga
When starting yoga, people may wish to join a beginner's class so that an instructor can teach the correct poses and techniques.
Benefits of Doing Yoga 
Here are some benefits of doing yoga on a regular basis: check them all. 
Yoga is known for its ability to decrease stress levels and promote relaxation. 
Regular doing yoga will help to improve your mental health and reduce inflammation as well. 
It has been proven that yoga improves heart health and reduces the risk of heart diseases like heart attack or blockage and high blood pressure. 
Yoga helps to decrease the depression level by lowering the cortisol as one of the stress hormones. 
Regular yoga also helps to reduce many kinds of chronic pains. 
Poor sleep may lead to many problems, regular yoga in routine can promote better sleep. 
Yoga can improve flexibility and strength building as some of them are designed for strength and bullying muscles. 
That was all about the Best Yoga App of 2021. If you cannot go out for Yoga classes or have a hectic schedule, you can simply download these apps from your respective stores to keep your body healthy and fit. 
Keeping your body fit and healthy is very important nowadays as the busy lifestyle has changed everything. 
Here you can also check out the best Yoga mats in India by clicking this link. https://freekaamaal.com/health-beauty-personal-care-offers/best-yoga-mats-in-india-with-price 
Frequently Asked Questions
Q1. What are the best free yoga apps?
A1. The best free yoga apps you can install on your smartphone include Down dog, Yoga studio, Alo moves, 5-minute yoga workouts, Asana Rebel, and many others. 
Q2. Is the daily yoga app free?
A2. The daily yoga app is entirely free, and you get the chance to practice all yoga sessions available on the app anytime. 
Q3. Is the app down dog free?
A3. Down Dog app is free to install, and it is one of the top-rated yoga apps you can consider using. 
Q4. How many days a week should one do yoga?
Everyone's body has its own strengths and weaknesses, only you know about it. Usually, a healthy practice is 3-5 times a week. 
Q5. What is the most popular yoga app?
All of the above-mentioned brands are the most popular Apps in India. Most of them are offering free services and some of them are charging as per the customer demand.