Best Beauty Products in India 2020 [Updated]
Looking to build a perfect makeup kit but confused by the long list of products? Then this article is for you. Read on to find a list of best beauty products in India that you require to build a perfect makeup kit.
By :
| Views: 8203



UPDATED ON: 16 Dec 2020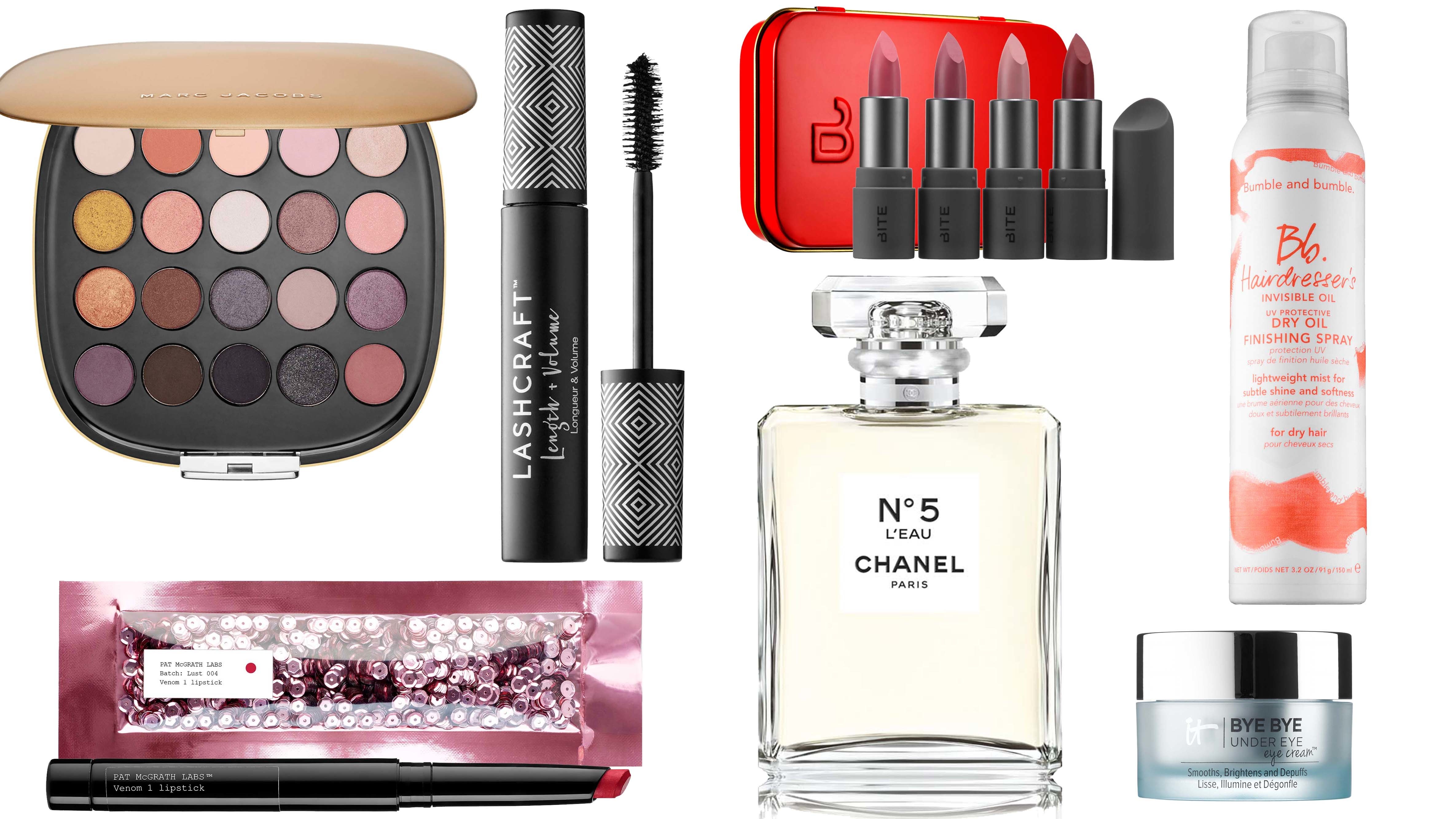 For most women, makeup is a crucial tool in their everyday beauty arsenal. From lipsticks to eyeliners, to primers- there are numerous makeup products that not only beautify but also makes the skin look better thus making the overall look shine. 
Too many places are now displaying lists that claim to provide the best beauty care products in India, herbal beauty products in India or even the best online shopping sites for beauty products. But too many options have made it difficult to pick the best products. So we've got a list of best beauty care products in India to help you out!
If you are a newbie who has just entered into the world of makeup and is feeling overwhelmed by the abundance of Top Makeup Brands in India. Don't you worry, because here I have curated a list of best beauty products in India that you need to prepare your makeup kit from scratch to look like a million bucks!
About Beauty Products
Women and their makeup kits are the closest confidante. Do you believe in this too? Going for a subtle or heavy makeup look, it's only the beauty products that are going to affect your overall look! But, with cosmetics being so expensive nowadays, one must be completely sure of the products before making a hefty investment in them.
Buying the right kind of makeup products can be daunting and intimidating but, worry not, makeup beginners, we're here to help so that you don't get confused by the thousands of products on the cosmetic shelves. From eyeliners to lipsticks, there are so many makeup products available in the market. All this choice is not good as it makes us unsure about the essential products needed in our make up kit. 
If you're keen to prepare your perfect makeup kit but don't want to waste money or space on needless items, then keep reading. To help you, I have curated a list of the best beauty products in India that you must need to have in your makeup kit.
Hey if you are willing to know about us and what all we offer you then you can follow our Instagram channel with a CLICK on the link which we have provided. You can follow us there to know more about the fun activities we do, offers we provide, daily discount and cashback offer and much more. So, follow us now and then have a happy shopping with FreeKaaMaal!
Top Beauty Products in India 
Make-up Essentials

Explore at:

Moisturiser

 

 

Primer

 

 

 

Foundation

 

 

 

Concealer

 

 

 

Blush

 

 

 

Eyebrows

 

 

 

Eyeshadow

 

 

 

Eyeliner

 

 

 

Mascara

 

 

 

Lipstick

 

 

 

Kajal

 

 

 

Compact

 

 
1. Primer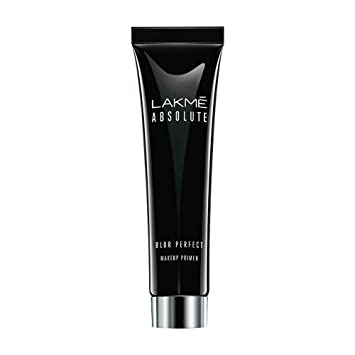 In recent times, primers have emerged as the must-haves of the makeup game. You can put the perfect makeup but will still complain of the makeup not staying on your face for a long time. A primer is a solution for your problem. 
Primers make the makeup cling to your skin for a longer time thus immensely reducing the need for frequent touchups. That also reduces the appearance of pores giving your skin a smooth finish.
1. Lakme Absolute Gel Primer - This primer has a rich gel texture that sits on your face very smoothly. It is enriched with the goodness of Vitamin E and will help your make up stay on for longer.
2. Nykaa Prep Me Up! Face Primer - It fills in the fine lines and wrinkles on the face to give your make up a creaseless finish. Your make up will also glide more smoothly on our face. It has a rich satin matte finish that keeps your skin non-greasy. 
2. Moisturizer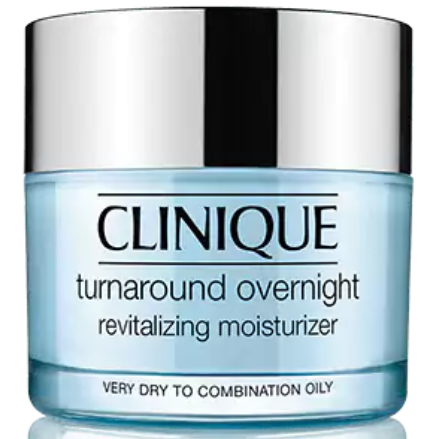 No women can neglect the importance of moisturizer in her life. Yes, it is very necessary to put on your face before you with any kind of makeup. It makes the perfect base for your makeup. It doesn't only keep your face hydrated but also protects your skin via its moisture barrier.
Before the application of any makeup product doesn't forget to put moisturizer even you have oily skin. Find the best moisturizer for your skin and apply it generously after cleansing and toning your facial skin. Make sure you apply the moisturizer on your neck too! You can consider the product of brands like Lakme, Loreal, Dove etc.
Always remember one thing only a clean canvas is key for flawless makeup application. Adding on, buy beauty products online from stores like Nykaa, Purrple, Jabong and more to save a fortune on your bills.
Best Selling Skin Moisturizer
1. Clinique Moisture Surge- Replenishing Hydrator - Bursting with the goodness of activated Aloe Water, humectants and hyaluronic acid, it's the perfect moisture magnet. Moisture splurge specialists keep skin pumped, dewy and glowing for up to 72 hours.
2. Lacto Calamine Skin Balance Daily Nourishing Oil Control Lotion - This Lacto Calamine skin balance oil control lotion is ideal for maintaining skin vitality. This lotion is enriched in the goodness of glycerin and kaolin. The ingredient used in this skincare product will maintain your skin Ph value and will also keep your skin healthy and glowing.  
3. L'Oreal Paris Hydrafresh Anti-Shine Icy Gel - This Anti-Shine Icy gel from L'Oreal is comprised of deep marine source water which is rich in minerals to hydrate your skin. It also aids in preventing water loss from the skin. And owing to the presence of zinc and micro-sponges, it absorbs excess sebum in order to provide long-term matt skin. Regular usage ensures the elimination of unwanted shine and other imperfections.
3. Foundation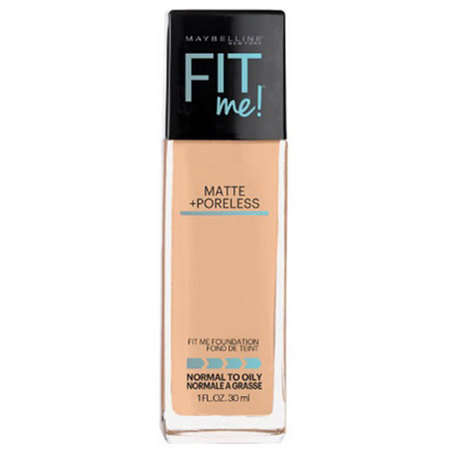 Foundation is the key to a flawless look. Yes, it's also the hardest thing to find the right one as per your skin type and tone. But once you find, I am sure, this makeup product is going to conceal every flaw and will give a matte finish.
One thing that I would like to suggest if you're new to wearing foundation, it is crucial to either test it on your face or jawline before buying. You need to make sure it matches and blends in perfectly with your skin tone or it can make you look sickly and washed out. 
Or head to your nearest store of MAC or Lakme and let a makeup artist help you to get a perfect shade that goes perfectly with your complexion and coverage needs.
There are several cosmetic brands like Maybelline, Loreal, MAC that you can consider.
Best Selling Foundation
1. M.A.C Splash and Last Pro Long Wear Nourishing Waterproof Foundation - This waterproof skincare formula by M.A.C lasts for 24 hours and it can be used both as concealer and foundation as well. And, the best part is neither rain nor tears can budge this oil-free and lightweight product that is capable to repel moisture from the surface of the skin.
2. Maybelline New York Fit Me Foundation - The new Maybelline New York Fit me Foundation range is the best budget-buy in the category of foundations. Available in 18 shades, it gives the skin a matte and poreless finish on the application which makes your skin the perfect canvas for the application of makeup.
3. L'Oreal Paris Infallible 24h Foundation - This lightweight and long staying foundation give high coverage and 24-hour stay. This facial cream hides the occurrence of fatigue and blemishes. With Hydrating Hyaluron Complex, this formula stays on and feels fresh from day to night.
4. Bobbi Brown Skin Foundation -The Bobbi Brown skin foundation offers weightless invisible coverage that looks like skin. The long-wearing balanced formula evens out skin tone and minimizes the appearance of pores and dark circles and conceals imperfections as well. It gives you a hydrated glow and a natural-looking skin.  
4. Concealer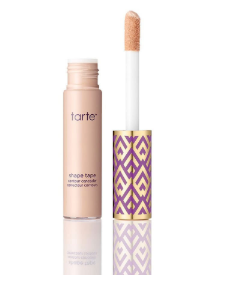 Concealer is one of the most essential beauty staples of your makeup kit. No matter whether you want to hide your dark circles, redness, blemishes, patches- concealer works like a pro. It is best to apply concealer after the application of foundation because if you do vice-versa most probably you'll end up smearing it.
Even, you can skip foundation, and can just use concealer to spot-conceal and end up looking flawless with minimal effort. Anyway, it is a tricky task to find the concealer that is perfect for you.
But don't get confused. All you need is to consider before making your purchase are few factors like its coverage, staying power, and consistency. This is the best skin care product to hide skin imperfections, blemishes, stubborn zits and blurring the occurrence of wrinkles and fine lines.
Guide for Applying Concealer
You need to prepare your face before applying the concealer. Begin with washing your face and dab some moisture after patting it dry. Work it in your skin to keep it hydrated.

Now use a concealer brush to dab concealer under your eyes in the shape of an upside-down triangle. The base of the triangle should be from one end of your eye to the other and the tip of the triangle should be pointing down your cheek to your nose crease. After the application, blend it well around the edges.

Since the skin around the eye is delicate, dab the concealer using the tips of your finger instead of rubbing it to spread it.

As your eyes have been already covered, now apply the concealer on any acne spots, dark spots or sunspots. To hide them, dab the concealer on top of each mark and blend outwards. Always remember one thing that you need to use a thin layer of concealer or else the makeup will look caked up.

Dab your concealer with some translucent powder to make sure it stays in place the whole day.
5. Blush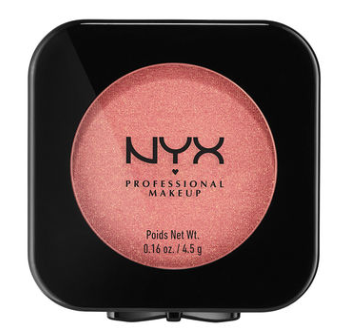 The correct application of blush can instantly lift up your face and has the potential to give you that youthful glow. To get that perfect glow, you need to choose to color and contrast blush wisely. Find one that compliments your skin undertones. And voila! A perfect, glowy makeup look in minutes.
Choose a shade that subtly adds the glow to your face sculpts your cheeks and brings out your features.
Best skincare products in India are available at web portals like Amazon, Flipkart, Nykaa, Myntra and more.
Note: Coral peach, light pink goes best with medium skin tones. On the other hand, rose, plum and deeper shades are just perfect for dusky skin.
How to Apply Blush on your Face
Now you have chosen the color and type of blusher you are going to use. Now it's time to know how you need to apply it. Below are the steps which you need to follow for applying powder blusher:
Look into the mirror and give yourself a big grin. This will allow you to see where the apple of your cheeks is.

Dip the brush into the powder and remove the excess by shaking it off. Brush over the apple of your cheek towards the ear using short up and down gliding movements.

Now blend in the blush. You can do this by adding a horizontal stroke over the vertical ones. And, now blot with a tissue.
6. Eyebrow Enhancers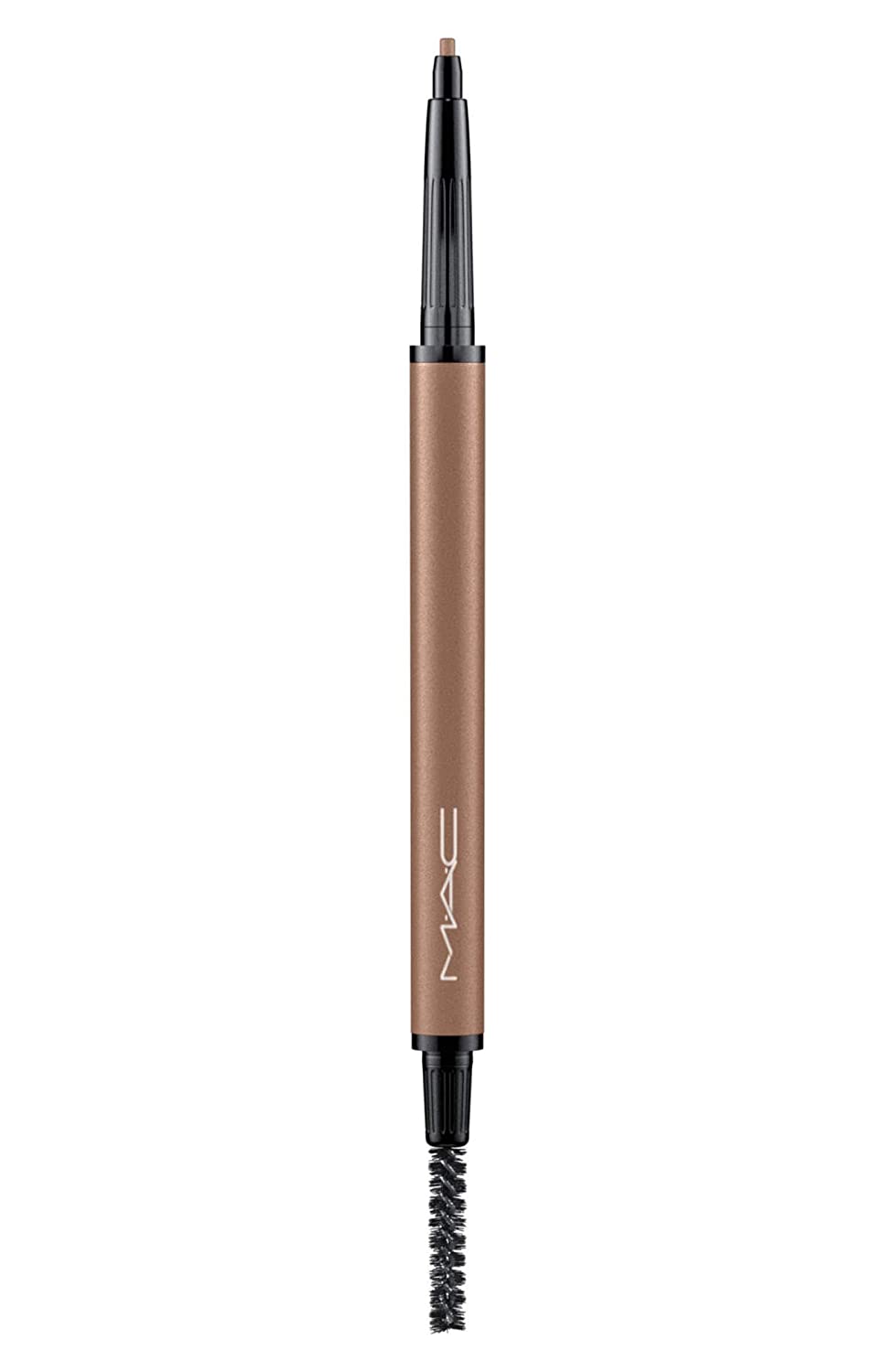 If eyes are the gateway to your soul then eyebrows are the guards. Only shaping the eyebrows well instantly brightens up the face and makes a person look better put together. There are gels and powder products that help you shape and fill in your beautiful arches!
1. M.A.C Eye Brows Styler- Self-sharpening, brow-defining and now with water-resistant formula and added spoolie. MAC Eye Brows Styler offers grooming alongside extreme colour precision in one dynamic microfine pencil that emulates fine hair-like strokes on brows for a perfected look. It comes with increased pay off and stays on for 12 hours. 
2. NYX's Professional Brow Pencil - It gives a natural-looking finish. Precise to coat the finest of hair. This brow pencil helps to achieve fuller-looking brows.
7. Eyeshadow Palette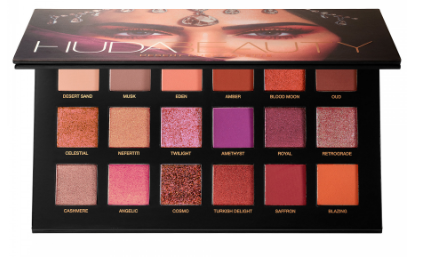 Eyes are one of the most beautiful features that command the most attention. They're the "windows to your soul", after all. All this reason you should give your lids some extra attention and love. Add some sparkles over them.
If you're new to the realm of eyeshadow, I understand that picking out the best is quite intimidating with so many options available in the market. It's become quite tough to make a decision in which colors are easiest to wear. I would suggest going for nude colors as they are in trend and look classy as well.
Adding on, a nude eyeshadow is enough to create a perfect natural makeup look. You can go for brands like Revlon, Lakme, MAC, Faces and more to buy makeup products online.
Best Selling Eyeshadow Palette
1. Nykaa Eyes-on-Me 10 in 1 Eyeshadow Palette - In this eyeshadow palette you will get highly-pigmented colors that you can be applied smoothing and can be blended evenly. It offers numerous amazing shades and you can also expect a perfect finish without turning your makeup into a mess. the best of nude shades with a hint of darker shades to nail the perfect smokey eye look.
2. Maybelline New York Eye Studio Color Tattoo 24HR Cream Gel Shadow: This cream-gel shadow from Maybelline uses advanced "ink technology" that gives a highly saturated color for as long as 24 hours. The silky and smooth formula glides easily on the eyelids and creates intense effects. The variety of shades offered by this makeup brand is truly commendable.
8. Eyeliner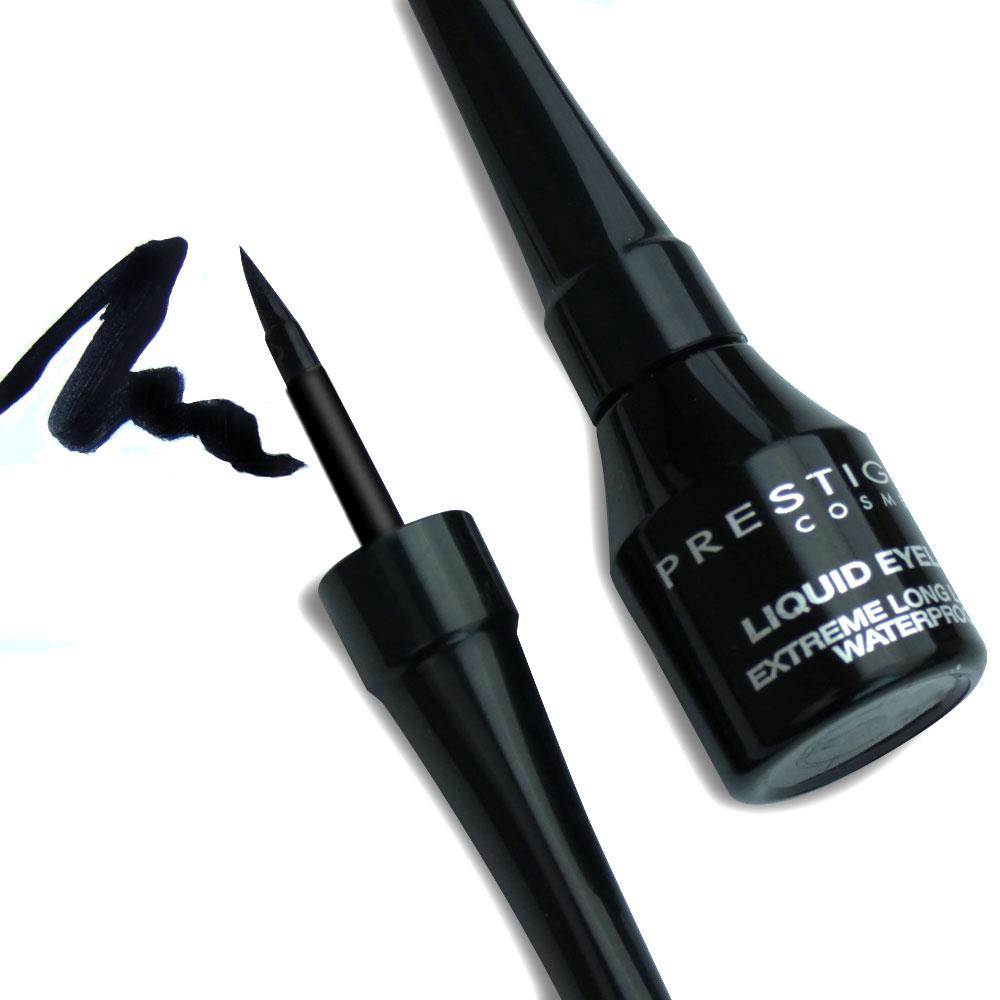 Eyeliner is an integral part of any makeup look. It only takes a wee bit of eyeliner to instantly uplifting your look of eyes. This makeup essential accentuates the eyes and makes them look extremely attractive.
Adding on, if you're among those, who don't like to spend much time doing makeup, then buy liquid eyeliner or gel eyeliner pen. It will give you a sleek finish eyeliner look without making many efforts.
Brands like Maybelline, Lakme, Loreal, and Revlon are much known for offering quality-oriented beauty products online at very reasonable prices.
Types of Eyeliner Looks
1. Natural Style Eyeliner Look - This is the simplest and most natural-looking, basic eyeliner look. It will work well for everyday makeup. This look is simple to achieve and just within a few minutes, you can get this look. All you just need to do is to just follow the natural shape of your eyes. Start by drawing and smaller strokes along the upper lash line.
2. Heavy Bottom Style Eyeliner Look - Everyone loves to have bigger and bolder eyes. This eyeliner style will help you in accentuating and highlighting your eyes in the best way. All you need to do is to apply a creamy kajal to your waterline and then start smudging the line softly with a smudge brush and bring it down slightly to the bottom lower lash line in a thick manner.
3. Cat Style Eyeliner Look -The latest and hottest trend seen in runways is to wear a tiny flick at the corner of the eye. Start by creating a tiny small regular line at the outer corner of the eye and connect that line from the lower lash line. This look is perfect for going to a party or a dinner date as it gives you extra oomph.
9. Mascara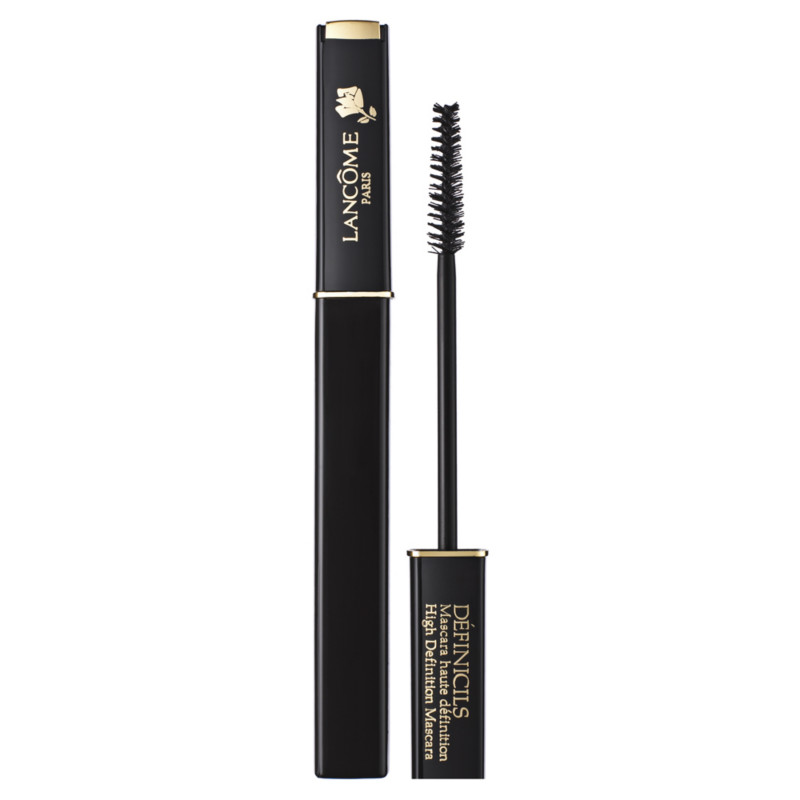 Mascara, with its magical baton, can transform your eyes and within a few seconds. It amps up those lashes with more volume, definition, and length. It is the one makeup essential that can instantly make you look bright-eyed.
As it holds so much importance then it is necessary to consider a few factors while picking up mascara and that is brush shape and the consistency of the liquid.
Select the one that is enriched with vitamins and offer nourishment to the lashes while giving fuller and more appealing eyes.
How to Apply Mascara
Ensure that your eyelashes are dry. This is because damp eyelashes will take much more time to curl.

Now, stand in front of a mirror and gently hold the curler against your upper lash line. Ensure that you don't crimp if the skin of your upper lash line is visible because you may end pinching the delicate skin.

Now, lightly press down the curler in close proximity to the upper lash base. Hold it there for about 3 seconds and then do the same thing in the middle.

Now lashes are curled, and it's time for your mascara base. Begin at the base of your lash and zig-zag your way up; do the same with the inner and outer corners.
10. Lipstick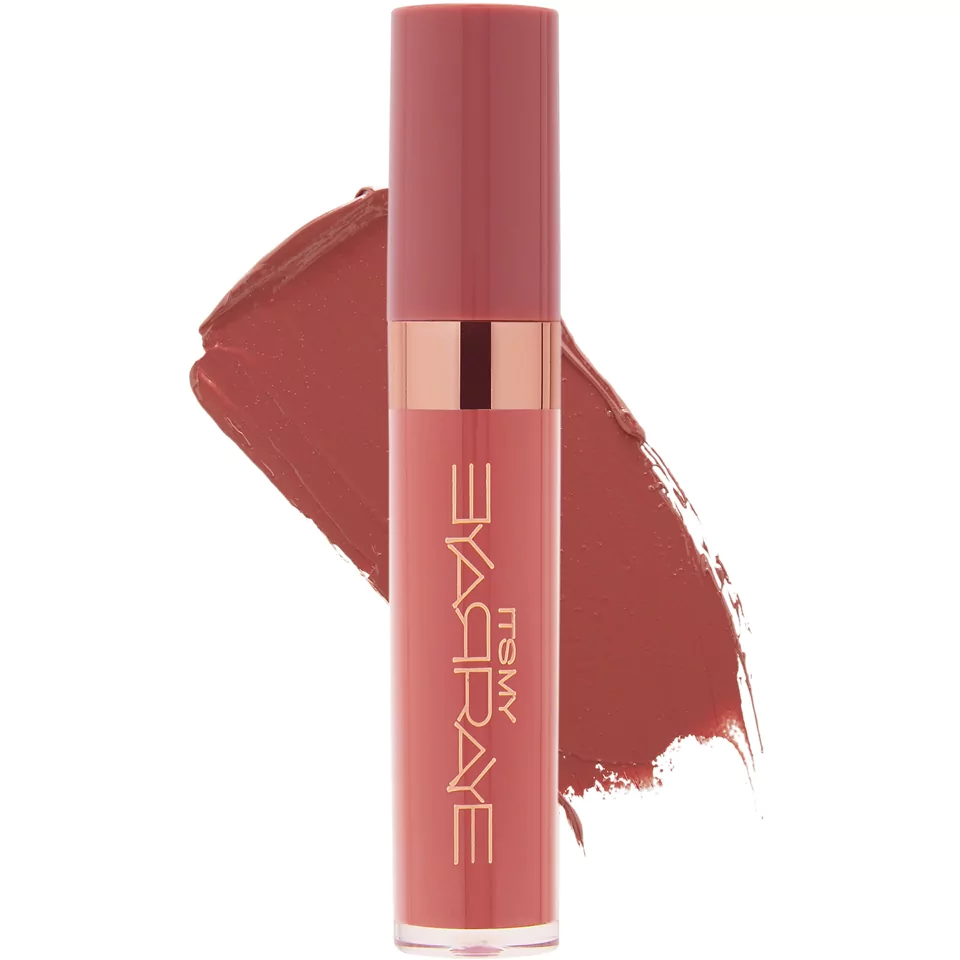 Can your makeup look complete ever without a lip color? Not at all! No matter what is your skin tone, a swipe of a nice shade across your lips will always brighten up your face. Shades of mauve, reds, and browns always go well with a dusky skin tone.
On the other hand, pink, red and peach color is just perfect for fair skin tone. Also, you can customize the shade for yourself by mixing up the two hues of lipstick. One suggestion I have for beginners, start with less pigmented hues and gradually move towards the bolder shades if you're not willing to make any fashion blunder.
Also, there are several websites like Nykaa, Slassy.com, Jabong, and more where you can find amazing offers and discounts on beauty products.
Best Brands of Lipstick
1. SUGAR Smudge Me Not Liquid Lipstick - As a beginner, it gets quite difficult to find lipsticks that don't come off on your warm beverages. Nobody wants that faux pas! Your fix is the range of liquid lipsticks from Sugar. As the name suggests, they will not be smudged for hours. With 52 shades and rich color pay off, this one is a must-have!
2.  L.A. Girl Metal Liquid Lipstick - This intensely pigmented collection comprises of a collection of jewel-tone shades. They come with the goodness of Vitamin E and Argan oil to give you an elegant metallic finish.
3. Faces Ultime Pro Matte Lip Crayon - The Faces lip crayons are highly pigmented and give you full coverage with a sanity matte finish. You can get rich color in just one stroke while being super comfortable on the lips and lasting for hours together. Besides this, faces makeup products are absolutely paraben-free.
11. Kajal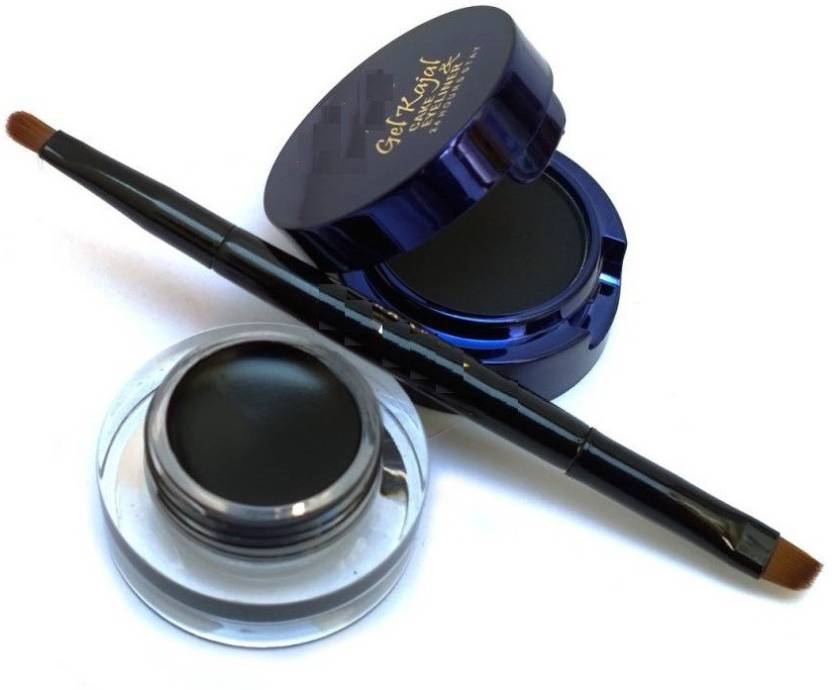 Kohl brings out the best in your eyes. And, for an Indian woman, her makeup is incomplete without the use of kohl or kajal pencil. As it makes the eyes well defined and instantly attractive. It is one of those makeup essentials that are enough on their own to get dressed up for an outing.
When it comes to shades, you can go for shades like black, charcoal, grey, green and royal blue. As these, all are just perfect to upgrade your look. an understated but statement make up look can be achieved with kohl. Kohl eye makeup look is best for weddings, parties and functions!
Shop for beauty products online in India to get massive discounts and deals on the purchase.
Ways of Applying Kajal
Smoky Eyes: It is the most dramatic look for an evening out. For this look, you will need smudged eye makeup. At first, you can apply kohl on the upper lash line, lower lash line and waterline.
Stark Eyes: This type of Kohl look is considered to be the most dramatic one. It looks beautiful and stylish at the same time. Forgetting the same look, you need to apply kohl first on the upper lash line, lower line, and then at the waterline. Now, take a pointed brush and smudge the kohl. At the last make a small 'v' at the corner of your eyelids.
12. Compact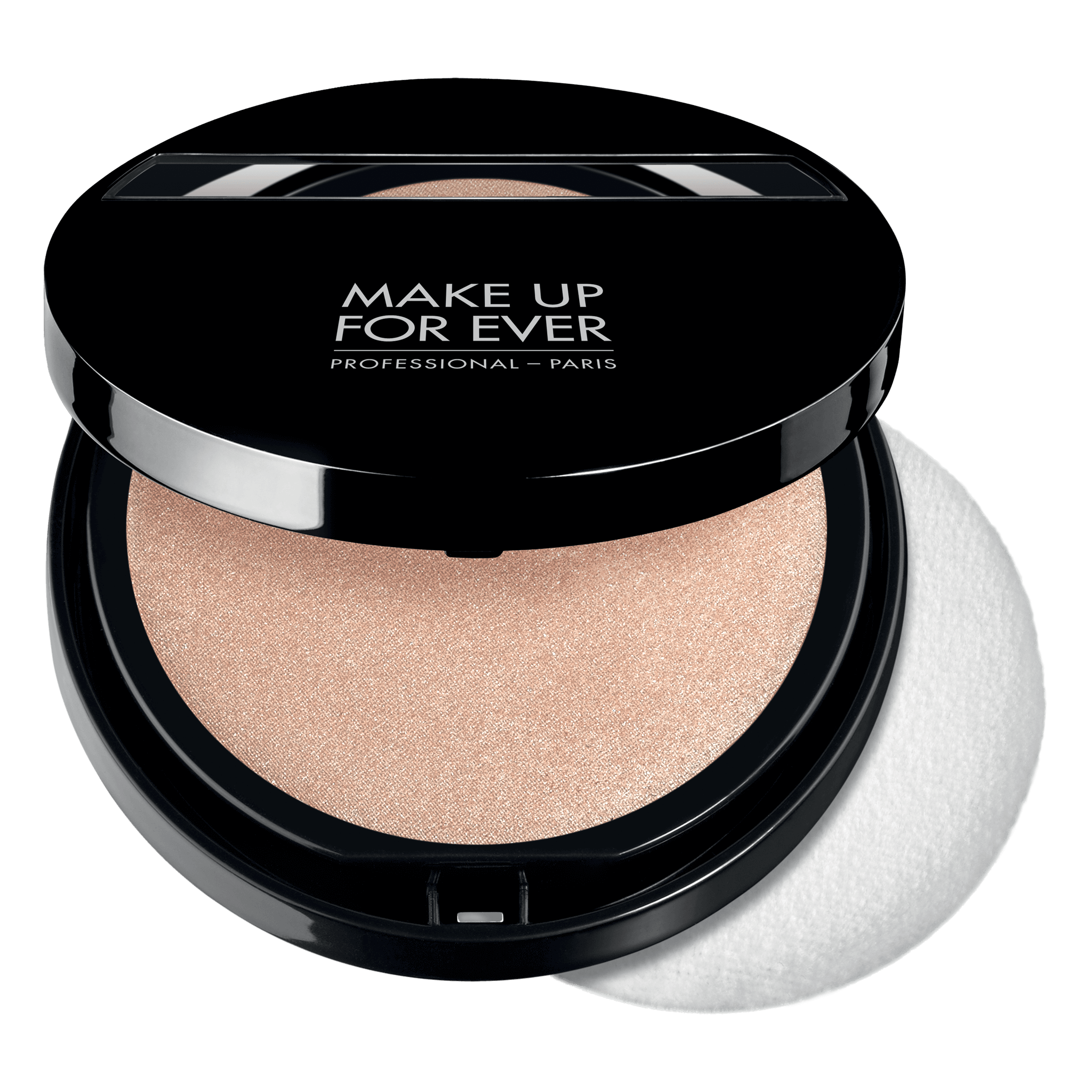 Pressed powder or a compact comes to the rescue when you are in need of a quick touch-up. Carry it around in your bag wherever you go because it's the only essential which will help to seal your makeup.
You can go with a compact of brands like Maybelline, Faces as there are formulated using mineral clay and aesthetically easy to apply over the skin.  Compact powder evens your skin tone and gives a boost of radiance to it. it is also a refresher as the day sets. You can freshen up your makeup by sweeping some compact!
But choose the shade wisely that goes well with your skin complexion.
Best Selling Compacts
1. Lakme Absolute White Intense Cover Wet And Dry Compact - The unique feature about this product is that it can be used wet as a foundation and dry as a compact. It contains hyaluronic acid that hydrates the skin and helps in restoring the skin's natural glow. Vitamin B3 used in this compact can brighten your skin.
2. Maybelline's Fit Me Pressed Powder - Maybelline's Fit Me range has been doing extremely well and quite popular as well and for good reasons. It has a natural finish and absolutely free from any side-effects causing parabens. It comes in 18 different shades for each specific skin tone.
Just because you want to experiment with flawless makeup application or are on the lookout for daily, trusted products, this doesn't mean you should overspend on makeup stores. You only need a few, good essential products to create a look of beauty, be it for work or for informal occasions. Look for beauty products that are offering discounts online or best deals. Apart from this, the above-listed makeup essentials are enough to have a perfect makeup kit. So get shopping and achieve that perfect makeup look!
Frequently Asked Questions:
Q) Can moisturizer be used by people with oily skin?
A) Yes! Moisturizer must be used by everybody to get hydrated skin and avoid dry skin. Just Pick an option that is clinically tested and does not block pores. You can always pick moisturizers that are specially made for oily skin.
Q) Can I use makeup if I have acne-prone skin?
A) Yes. Just make sure to test the makeup on your skin first and pick up products that are natural and not harmful to the skin.