Big Bazaar Grocery Online Shopping-Save up to Rs. 350
Sit back at your home and buy all your essential household items at a reasonable price with the big bazaar grocery online shopping.
By :
| Views: 7511



UPDATED ON: 29 Jul 2020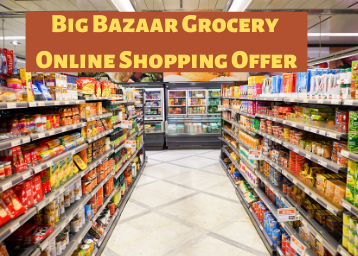 Big bazaar is an Indian retail chain of markets. It delivers almost every kind of item on its website, so get the best things with the Big bazaar grocery online shopping. 
If you feel lazy about going out shopping for food, groceries, home & kitchen needs, personal care, and more, then you get the best deals and offers on this store. In this COVID 19 situation, Big Bazaar is doing its best by going the extra mile to deliver the grocery so that people will stay at their homes in this pandemic situation.
Big Bazaar stores are present all across India and deliver a wide range of products. Big Bazaar Grocery items are of the best quality, so you do not have to worry about selecting a better item from a bunch of items. 
You can get every other item on Big Bazaar for a much lesser price than in the physical stores. You will also earn more cashbacks points for future shopping of groceries. So, save money by shopping online and get all the household products with the best quality. 
To avail and know more about big bazaar grocery online shopping offers, keep reading!
Also, visit the link to know about Big Bazaar Smart Search offer and earn extra Rs. 100 off on your order. 
Big Bazaar Grocery Offer
There are many new offers that you can avail on Big Bazaar during online shopping. Visiting supermarkets can be a headache for some of us, especially when we are busy in our daily schedule. 
So, you can save your time and cash by shopping all your groceries online on Big Bazaar. Below are some of the big bazaar grocery offers today to receive the maximum discount on your online shopping. 
Why Shop for Groceries Online?
Big bazaar is the most popular online grocery store. You can buy food items and other household essentials at a reasonable price. The brand also provides some best offers to you quite frequently. 
1. If you do not have time to visit supermarkets, you can easily order your groceries anytime, 24/7 from online grocery stores. So do not think about the time and order whatever you want with the help of your mobile phone in one go.
2. Online grocery shopping is time-saving and very convenient. You get the delivery directly to your kitchen or local locker with e-shopping. The freshness and quality of food are assured when you buy food items online. 
3. If you are a working person, you have the option to choose a one or 2-hour time-slot for convenience. It is beneficial as you can shop everything with your fingertips and get them delivered whenever you are available. 
4. All the online stores send the best quality and freshness to minimise complaints. If you go to a supermarket, you may face quality issues, and it becomes too difficult to choose the right food items.
Local markets bring local food items that contain a mix of good and bad quality food items.
5. Visiting a supermarket has a lot of disadvantages. Online shopping lets you avoid the hassle of crowds and parking queues.
You can sit back at your home safely and browse the online grocery website to see what all you need.
6. The grocery and all daily essentials are available at the best prices. You have the chance to browse offers online at your leisure. All the stores open online bring up new discounts on the products for everyone who shops.
So, before you select what you want to purchase, do check out all the offers to save money after adding items in your cart.
7. Almost all the products are delivered the same day and you have the option to choose the delivery time slot according to your suitability. 
8. If you find some product is defective in any way, according to "return policy" you need to contact the customer care department to replace or refund for the same. 
 
Best Offers In Big Bazaar
Big bazaar grocery shopping online has a lot of offers on different products. These items come under broad categories like food, personal care, kids essentials, and shop from online grocery shopping from big bazaar.
You can get almost every household product here at cheap rates, so why waste time going out and searching for the product at home. 
Search and browse big bazaar grocery lists, and add items to your cart, and buy whatever you feel is essential. 
Big Bazaar offers on Food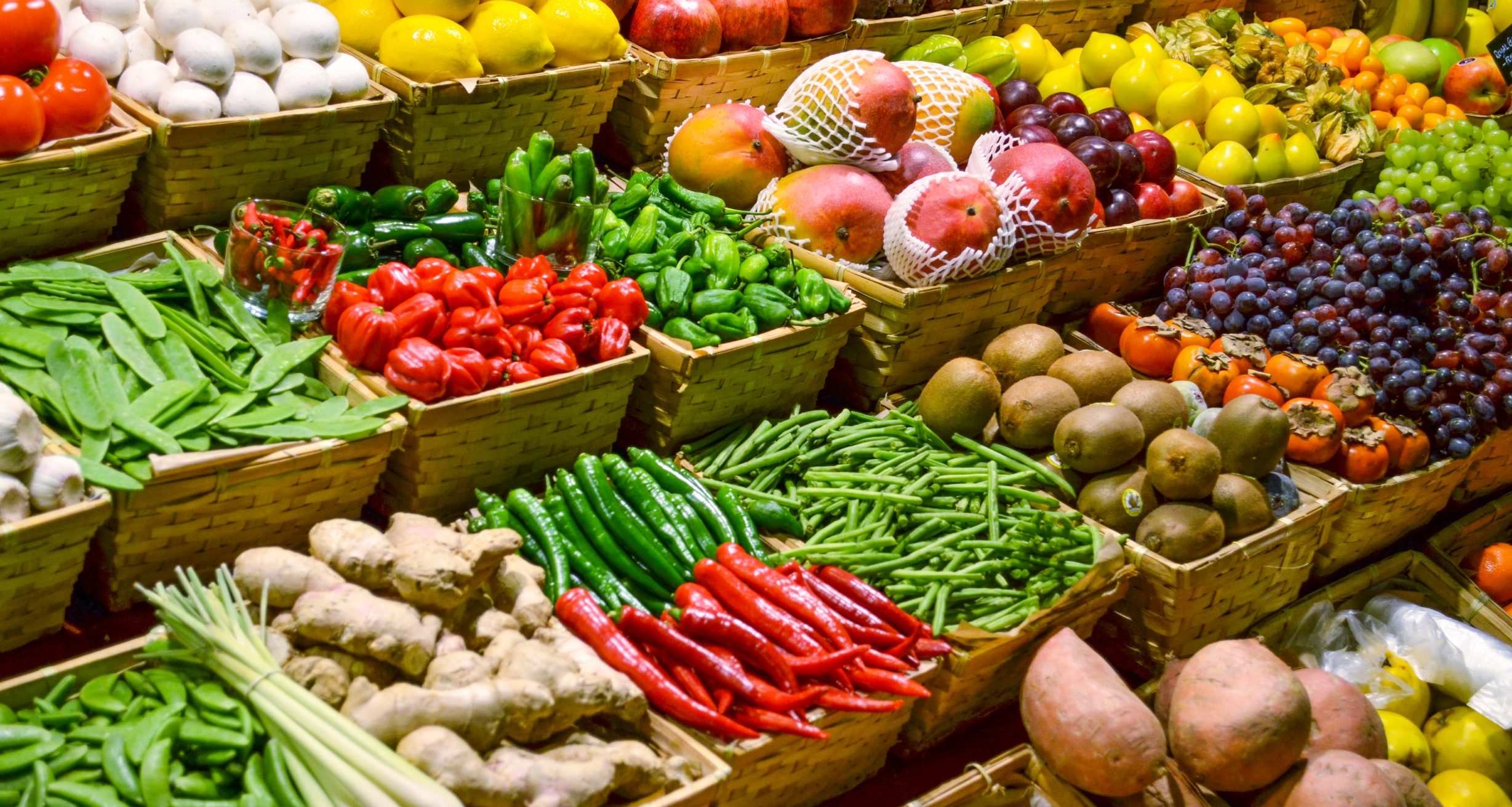 Buying food products online helps to save a lot of money and save our time to visit different stores and choose among all the items available. 
Online shopping for food provides you with a chance to browse all the items at home and get them at your doorsteps without any hassle. 
Big Bazaar Grocery Online Shopping provides you with offers like Buy 1 Get 1 Free, Buy 4 get 1, and some offers where you can get some additional items on your shopping. 
 
| | | |
| --- | --- | --- |
| Product  | MRP | Offer Price  |
| Tropicana Juice Mixed Fruit 1 Ltr | Rs.100 | Rs.85 |
| Tropicana Juice Litchi Twirl 1 Ltr | Rs.100 | Rs.85 |
| Fresh & Pure Tea Kadak 1.5kg | Rs.425 | Rs.299 |
| Britannia Cookies Goodday Cashew Pp 600g | Rs.110 | Rs.90 |
| Kelloggs Muesli Nuts Delight Pp 750g | Rs.415 | Rs.373 |
| Kosh Oats Instant Pp 1kg | Rs.199 | Rs.120 |
| Mcvities Biscuits Digestive 5x200g Op | Rs.159 | Rs.139 |
| Chings Preserve Schezwan Chutney Bt 250g | Rs.75 | Rs.64 |
| Nestle Cond Milk Milkmaid 400g | Rs.119 | Rs.109 |
| Cadbury Choco Dm Home Treats Pp 140g | Rs.150 | Rs.125 |
| Ttrt Tomato Ketchup Pp 1k | Rs.121 | Rs.79 |
| Ttrt Potato Chips Assorted 3x55g Op | Rs.60 | Rs.50 |
| Tata Ctc Tea Gold Pp 500g | Rs.220 | Rs.185 |
| Cadbury Choco 5 Star Home Treats 200g 11 | Rs.150 | Rs.125 |
Why Should Food Stores Go Online?
Many consumers are now shopping online over the last ten years. We all are valuing convenience over price, and are willing to pay a little extra for home delivery as it saves time. One of the major reasons is that they have a larger variety of products compared to physical stores.
Technology lets you order groceries online and has become a quick and easy way to shop for many people. You have the opportunity to click-and-collect food orders, and secure, refrigerated lockers are the shopping channels of the future.
Is Online Food Shopping Good or Bad?
Online shopping is growing in trend. It has become more convenient to shop from home 24/7 is easy and convenient. However, if you buy online, you will get worried about the quality and freshness of the food which gets delivered.
Shopping groceries from stores is commonly a reliable way of shopping for most of us. Observing each product by yourself gives you the relief that you have bought the right product. 
Whether online grocery shopping is a good or a bad thing is a value judgment and a personal decision. There are several benefits of ordering via the internet that is worth more to you than any potential downsides of shopping this way. Online shopping is easy and good, as there is no need to search the products as we do in supermarts. You just have entered the name of the product and you will get the best quality profit on the top of your list. 
Big Bazaar other Offers today
If you mostly prefer online shopping, then you can get many other additional offers on personal care and kids items.
Below are some of the discount offers on the listed products that you can avail other than grocery. 
Big Bazaar offers on Home and Kitchen Needs 

Home and Kitchen items are always in demand in day to day life. You can save a maximum of up to Rs. 132 on products.
If you are shopping for any Big Bazaar grocery item, then here is a list for you to buy some of the most crucial kitchen products at a discounted price. 
 
| | | |
| --- | --- | --- |
| Product  | MRP  | Offer Price  |
| Vim Utensil Cleaning Bar 200 Gms X3 | Rs.45 | Rs.40 |
| Hit Spray Lime Dengue & Malaria 625ml | Rs.266 | Rs.225 |
| Harpic Power Plus Original 2x 1l + Harpic 500 Ml | Rs.336 | Harpic 500 ml Free |
| Pratha Agarbatti Astd 3x90g | Rs.125 | Rs.85 |
| Goodknight Advanced 33 Long Refill 4x45ml | Rs.306 | Rs.256 |
| Hit Spray Fik 625ml | Rs.266 | Rs.225 |
| Surf Excel Matic Detergent Powder Top Load 4kg+2kg | Rs.948 | Rs.822 |
| Surf Excel Matic Detergent Powder Front Load 4kg+2kg | Rs.1048 | Rs.916 |
| Pratha Agarbatti Astd 6x50g | Rs.149 | Rs.118 |
Big Bazaar offers on Personal care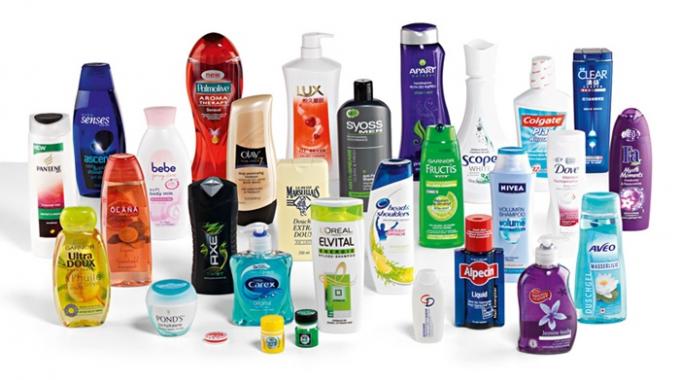 Here is a list of Big Bazaar offers on personal care items. You can get a maximum discount of Rs.100 and also avail Buy 1 Get 1 Free offer on some items. Big Bazaar's personal care offer has skincare products, beauty products, hair care products, and many more.
So do not wait and grab the offers now and get your items for a much lower cost. For your convenience, we have mentioned the Big bazaar grocery price in the list. 
 
| | | |
| --- | --- | --- |
| Product  | MRP  | Offer Price  |
| H&S Shampoo Cool Menthol 2in1 675ml | Rs. 500 | Rs. 390 |
| Pears Soaps Amber 125g 4+1 Op | Rs.265 | Rs.225 |
| Parachute Coconut Oil Bt 550ml | Rs.223 | Rs.203 |
| Dove Soap Cream 4+1 100g Op | Rs.265 | Rs.225 |
| Fair & Lovely Skn Crm Mlt Vtmn Bx 110g | Rs.195 | Rs.170 |
| Lakme Eyeconic Kajal Deepblck Twin 0.35g | Rs.310 | Rs.249 |
| Nivea Deo Men Protect & Care 150ml | Rs.190 | Rs.95 |
| Sofy San Pad Anti Bacterial Xl 54p | Rs.399 | Rs.299 |
Big Bazaar offers on Kids Essentials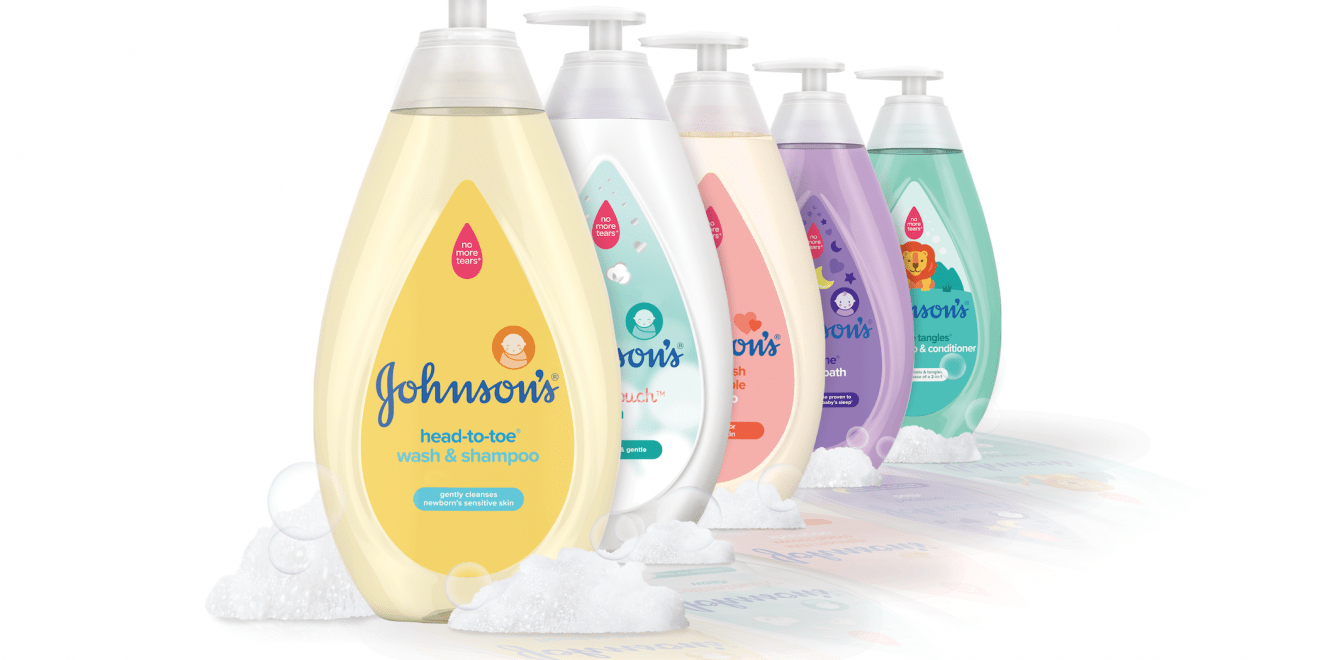 Taking care of babies is the most crucial task for every parent. If you cannot step out of your home with your baby, and want to get everything at your doorsteps. You can buy kids essentials on Big bazaar. Big Bazaar is only giving the best offers, but they are providing good quality products to take care of your kids too. 
Get Mamy Poko Pants Baby Diaper Med 74/76 P, whose original price is Rs. 999, just for Rs. 649 and save up to Rs. 350 on your shopping. 
Big Bazaar Opens Delivery in Bengaluru

Due to the COVID19 situation, Big Bazaar has now introduced home delivery services in Bangalore for well-being and health. The chain will be delivering almost every area in their location. The areas are covered, Jayanagar, JP Nagar, Rajajinagar, Banashankari, and many more. Soon they are providing the contact details for them. Grocery shopping in Bangalore will be easy from now onwards.
 
Note: The offers are not active currently. We may expect the offers running after 15 to 20 days or more. 
How to avail Big Bazaar Offers? 
If you have already planned to shop online, you must know some simple steps to follow to avail Big bazaar grocery online offer. 
Visit Big Bazaar website from here or download the app

Enter your mobile number to get OTP

Then fill all the necessary details like name, email address, etc. 

Click on register 

Choose the products you want to buy

Add them to cart

Enter your delivery address 

Proceed to pay
That is all about the Big bazaar offers on the grocery. Shopping online is always convenient and secure as we save our time to get ready and also do not have to roam here and there in different stores.
Therefore, shop all your groceries online and get the best quality products at a reasonable cost. 
Frequently Asked Questions 
Q1. Can we buy online from Big Bazaar?
A1. You can do Big Bazaar shopping on Paytm Mall. All of us love to shop, especially when our favourite products are available at discounted prices. You can get cut-rate prices for a lot of items. 
Q2. Does Big Bazaar have home delivery?
A2. There are different payment options for you to choose from. You can directly visit franchisee stores, place an order, make the payment, and Big Bazaar will deliver the products at the provided address, or you can shop online and get your items delivered at your doorsteps.
Q3. What does the Big Bazaar offer?
Q3. There are many new offers that you can find on the Big bazaar website. Big Bazaar offers you products at a lower price than their original MRP. 
Q4. Does Bigbazaar sell Nonveg?
A4. Retailers have been selling non-veg products for the past few years—mostly in standalone stores for a year or so.