FreshToHome Review - Price, Delivery, and Quality [Sep 2020]
Want to order chicken, meat, or fish online? Which website is the best? Check the review of Freshtohome, a popular website for delivery of poultry, meat, seafood, and vegetables.
By :
| Views: 3945



UPDATED ON: 2 Sep 2020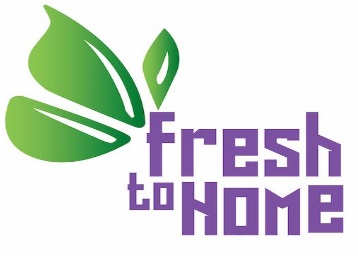 FreshToHome Promises to deliver fresh and chemical-free fish and meat at your doorstep. Recently, I placed an order to check the quality of the service. So I am writing to share my Freshtohome review. 
Freshtohome is available in Bangalore, Chennai, Delhi/NCR, Kerela, Mumbai, and Pune. If you are looking for a source to order seafood, mutton, and poultry then read the Freshtohome review, where I am sharing my feedback on everything from delivery to product variety, price, and experience of using the app. Read the full review to know about the service and things to expect from the online store. 
FreshToHome Review
| | |
| --- | --- |
| Minimum Order Value | Rs. 298 |
| Free Delivery  | Rs. 799 |
| Express Delivery  | 2 Hrs |
| App | Android & iOS |
Delivery
The delivery is free on all orders above Rs. 799. There is an express 2-hour delivery available to select locations. If you have to order half or one kg of chicken or meat, the delivery charges may be a concern for most people.
They also provide coupons for free delivery. Recently, I placed an order using Freshtohome coupon code FTH4 to save money on delivery charges. The coupon is applicable on minimum order of Rs. 499. The delivery charges will be waived off on your order. 
Due to the coronavirus pandemic, Freshtohome is providing contactless delivery of all orders. The delivery person will ring the bell and keep the order outside your door. Then the delivery person will step away to maintain safe distance till your pick up your order.
Contactless delivery is great to maintain social distancing. All the leading e-commerce companies are providing contactless delivery to serve customers better. 
Minimum Order Value
They accept orders above Rs. 298. I tried to order half a kg chicken. But after proceeding to checkout I got the notification that minimum cart value should be Rs. 298.
Although Rs. 298 is not high for the minimum order value but I guess they should accept orders with no minimum cart value. Last time when I ordered from Freshtohome, minimum order value was 198 but now it has been raised to Rs. 298. 
Almost all online stores have a minimum order value. It is the minimum amount for which you need to make a purchase to place an order. However, free delivery is available on orders Rs. 799.
Some users want to order without any minimum order when shopping online. That is a genuine concern but I think with minimum order value as low as Rs. 198, Freshtohome makes it easy for its customers.
Also read: https://freekaamaal.com/freshtohome/freshtohome-offers-in-bangalore
Prices
The prices are very honest. The price of chicken is about Rs. 109 for half kg. It is around about the same, you will find in the market. On top of that, you will find many discounts on the website as well that help you save more.
The prices may vary as per your location. They also come with fresh discounts on a daily basis. You can find discounts on the deal of the day section on the website. 
Product variety
I had to order chicken. And I was able to find enough variety based on the cuts. Then I scrolled to the seafood category and I was more than impressed with the choices available as well.
FreshToHome is based in Bangalore so the variety of the products is more for customers there. If you are in Bangalore, Kerala, or Chennai, you can also order fresh vegetables.  
The products are broadly classified into six categories that include Fish & Seafood, Poultry, Mutton, The farmer's market, Marinated, and Steaks & Fillets. In each category, you will find plenty of variety. Here are some of the top products for each category
Fish & Seafood - Marine Fish, Freshwater Fish, Shellfish

Poultry - Chicken, Duck, Quail and more

Mutton -  Goat & lamb meats, Halal cut

The Farmer's Market - Fresh fruits & veggies

Marinated - Freshly marinated cutlets

Steaks & Fillets - Fresh Steaks & Fillets
FreshToHome App Review
Although I placed my FreshToHome order on the website. But I checked their mobile app to see how it works. FreshToHome app is simple to use. My app experience was smooth. All the products are available on the landing page of the app.
Fresh To Home app is available for Android and iOS platforms. The app has a 4.4 rating based on 31,918 customer reviews. Also, the app is lightweight with a size of 4.6 MB for Android version. 
Freshtohome Referral Offer
They have an excellent referral program in place. If you are a new user you can apply Freshtohome referral code on your order to get 10% off + 10% cashback on your order. Use the mobile number of an existing user as a referral code to avail the offer.
If you are sharing your referral code with a friend, you will also get a 10% cashback coupon. The coupon will be provided after your friend places his/her first order. The maximum cashback is Rs. 100. The coupon is applicable on your next order from Freshtohome. FreshToHome Referral code gives you an easy chance to save money on your order. For more details on the referral offer click here
Express Delivery Service
The online store promises 2-hour express delivery for its app users. To avail the express delivery service you need to download the Freshtohome App. The app is available for both Android and iOS users. You can download the app to avail the express delivery service of Freshtohome.
You get same-day and next day delivery with the website. With the service get an express delivery of seafood, mutton, chicken, eggs and more. It is a feature high in demand. People prefer stores with express delivery. And Freshtohome promises to deliver products within 2 hours with its express delivery service.
Also Read: https://freekaamaal.com/freshtohome/top-websites-to-order-chicken
Dedicated E-wallet Freshcash
The online store has also launched a dedicated e-wallet for its users.  Freshcash helps you save as well. The dedicated e-wallet stores cashbacks and promo points. The Freshcash balance available on your wallet is automatically used on your order at the time of check out. Freshcash can be redeemed with all payment modes. Validity of Freshcash varies from offer to offer. You can use up to Rs. 400 on orders of Rs. 499 and above. 
FreshToHome Customer Care Number
I didn't have the chance to try their customer support service. But I have mentioned FreshToHome customer care number and email ID in case you need help related to your order.
Customer Care Number: 1800 313 3302
Email ID: customercare@freshtohome.com
I hope the review was of your help, I will update the post after my next order from Freshtohome. Thanks for reading till the end. 
Frequently Asked Questions
What is the minimum order value of Fresh To Home?
The minimum order value is Rs. 198 on Freshtohome. You can't place an order below this amount.
How to get free delivery on Freshtohome?
Get free delivery on Freshtohome on orders above Rs. 799. You can also get free delivery with the use of Freshtohome free delivery coupon.
Does Freshtohome provide Halal cut?
It is clearly mentioned on the website that the meat provided is Halal cut. 
Is express delivery available on Freshtohome?
Freshtohome has 2-hr express delivery available for the app users. You can also download the app to get the express delivery option.