FreshToHome Review - Price, Delivery, and Quality
Want to order chicken, meat, or fish online? Which website is the best? Check the review of Freshtohome, a popular website for delivery of poultry, meat, seafood, and vegetables.
By :
| Views: 2109



UPDATED ON: 2 Dec 2019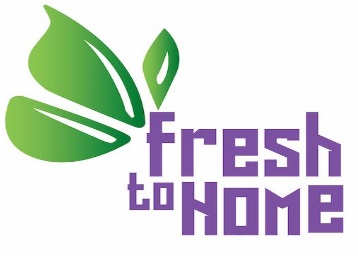 FreshToHome Promises to deliver fresh and chemical free fish and meat at your doorstep. Recently, I placed an order to check their quality of service. So I am writing to share my views about the service of this startup.
Before placing your order check FreshToHome offers for your city. I used the FreshtoHome referral code of a friend to save on the delivery charges. It is applicable to the first order of new users.
Delivery
The delivery is free on all orders above Rs. 799. There is an express 2-hour delivery available to select locations. If you have to order half or one kg of chicken or meat, the delivery charges may be a concern for most people.
Minimum Order Value
They accept orders above Rs. 198. I tried to order half a kg chicken. But after proceeding to checkout I got the notification that minimum cart value should be Rs. 198.
Although Rs. 198 is not high for the minimum order value but I guess they should accept orders with no minimum cart value.
Prices
The prices are very honest. The price of chicken is about Rs. 109 for half kg. It is around about the same, you will find in the market. On top of that, you will find many discounts on the website as well that help you save more.
Product variety
I had to order chicken. And I was able to find enough variety based on the cuts. Then I scrolled to the seafood category and I was more than impressed with the choices available as well.
FreshToHome is based in Bangalore so the variety of the products is more for customers there. If you are in Bangalore, Kerala, or Chennai, you can also order fresh vegetables.  
FreshToHome App Review
Although I placed my FreshToHome order on the website. But I checked their mobile app to see how it works. FreshToHome app is simple to use. My app experience was smooth. All the products are available on the landing page of the app.
FreshToHome Customer Care Number
I didn't have the chance to try their customer support service. But I have mentioned FreshToHome customer care number and email ID in case you need help related to your order.
Customer Care Number: 1800 313 3302
Email ID: customercare@freshtohome.com