Freecharge Zomato Offer - Get 15% Cashback up to Rs.50
Freecharge, the popular digital wallet, is offering 15% cashback on Zomato shopping. Stay tuned to know the details.
By :
| Views: 2622



UPDATED ON: 16 Feb 2021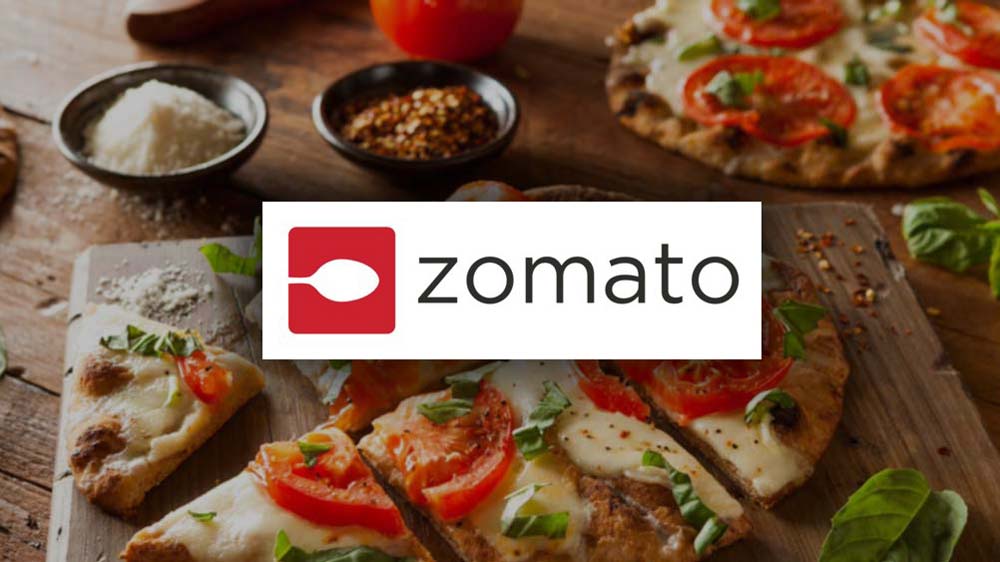 Freecharge has been widely used to make payments across categories like movies, food, shopping, travel, and entertainment. By using this digital wallet, you get cashback and discounts on your bill payment, shopping, and more.
And Freecharge Zomato offer is one of the food ordering offers that let you get 15%  cashback on your minimum order of Rs.50 and more.
Meanwhile, Do not forget to checkout the Freecharge dominos Offer for money transfer, recharges, online Payments, and more.
Freecharge Zomato Offer
If you are fond of ordering food online, then there is a Freecharge Offer for Zomato just for you. As a cashback of up to 15% is available on the minimum order of Rs.50 and the same is valid till 28th February 2021. 
As you know, Zomato is an Indian restaurant aggregator and food delivery startup that has made food ordering online very easy. Hence, the process of getting this offer is very simple.  Stay tuned!!
How to avail Zomato Freecharge Offer?
Click here to go to the Zomato website. You may also check the Zomato app.

Now search for the restaurants or foods that you want to order.

Add items to your cart.

Now proceed for payment.

Give your address and other details.

Now, select freecharge as your payment method.

Complete the payment process, and you are done!!

Delicious food with the offer is coming to you.
 Terms and Conditions for Zomato Freecharge Offer 
To grab this offer, the customer needs to make a successful transaction on Zomato. 

This offer is valid on the first-ever transaction through Freecharge on Zomato and it is valid till 28th Feb 2021. 

The customer will receive the 15% cashback up to Rs.50 on the transaction value in the form of the Freecharge Gift Instrument within  72 hours from the date of the transaction. 

You can redeem it through the Freecharge website or App within 1095 Days from the date of credit and the same is non-transferable. 

In case of any partial order cancellation/return, the entire cashback amount will be deducted from the total refund amount. 

Freecharge reserves the right to modify/change all or any of the terms applicable to this offer or discontinue this offer without assigning any reasons or without any prior intimation whatsoever.
Zomato - New User Deal
If you use Zomato to order your favorite food online, then use Freecharge to get up to 15% Cashback on your orders. The Zomato new user offer and you have to apply the Zomato new user coupon code to avail the offer and the same offer is valid till 28th February 2021. 
What are the benefits of using Freecharge?
There are a lot of benefits if you use the Freecharge website. We have tried to list some of the important ones below for your convenience:
Freecharge gives you a wide range of options to pay at various e-commerce websites. It provides you with amazing offers regarding the same. 

You can get up to 20% cashback at various portals such as Zomato, Croma, Apollo Pharmacy, Medplus among others.

Freecharge is now introducing UPI payment as a new platform to send and receive money seamlessly around the world. 

You can access the UPI payment platform at Freecharge that helps you to avail cashback offers as well.

They also offer a lot of fantastic deals on gym memberships that help you grab cashback while staying in fit.
Benefits of ordering food from Zomato
Whenever you are feeling lazy, and do not wish to cook food, download Zomato app and place your order from a nearby restaurant. You get plenty of options to choose from among pocket-friendly outlet, breakfast, lunch, dinner, cafe, and more. 
They do not charge any delivery fee, and you can get everything delivered at your doorsteps. The food quality is the best, and you get hot and fresh food from top-class restaurants.
Also, you can avail amazing Zomato offers such as Freecharge Zomato offer and save a few bucks on your bill amount. 
So, this is all about the Freecharge Zomato Offer. Apart from food ordering online,  you can do a lot more on Freecharge. Pay your bills, recharge your mobile, send and receive money through UPI, create BHIM UPI ID & link bank account for instant money transfer, invest in Mutual Funds, make investments with SIPs, buy Deals from your favorite brands starting at Rs1.
Frequently Asked Questions
Q. How can I get a discount on zomato?
A. To get a discount on Zomato, do check out our Freekaamaal Zomato page to receive the latest updates on deals, coupons, and discounts running on Zomato. We have also presented the step by step procedure to avail of the offers running on.
Q. How can I get cashback on FreeCharge?
A. Enter the amount you want to pay the Bill. Now use the Freecharge coupon code to get cashback and pay the payment. You will get your cashback in your wallet.
Q. How can I get free meals on Zomato?
A. You can get discounts by using promo codes and when there are schemes. The only way you could get a completely free meal is by becoming a food reviewer on Zomato. You can buy Zomato Gold subscription or buy Zomato Treats subscription.
Q. How can I get 100% cashback on Freecharge?
A. Freecharge website offers you up to 100% cashback on various services like food, entertainment, recharges and bill payment. You need to fulfil a specific transaction amount to be eligible for a respective offer.
Q. How can I get offers on zomato?
A. You can visit the Zomato online website and check out the latest offers you can avail. Before you proceed to avail any offer, do read their terms and conditions carefully to receive a significant discount on your food orders. 
Q. Which app is best for recharge cashback?
A. There are many apps that are best for getting cashback while you recharge including Freecharge, Mobikwik, Paytm, PhonePe, and many more.