Best PayPal Cash Earnings Apps in India 2020
Earn free PayPal Cash, Gift Cards and More with the latest apps. Download and start earning with simple tasks online.
By :
| Views: 19795



UPDATED ON: 23 Jun 2020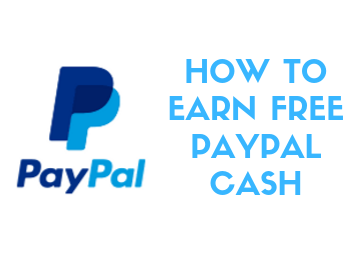 Hello friends, we are back with one more trick. Recently, we shared top Paytm cash earning apps. Now, this time we have the best apps to earn PayPal cash. All the apps mentioned in the post are available on the Google Play store.
Simply download the apps and complete simple tasks to earn PayPal Cash Online. You can download all the five apps and earn unlimited PayPal cash. 
Top 5 Apps to Earn PayPal Cash 
Here we have mentioned five apps that we found on the Google Play store. Each app rewards the user for completing simple tasks online. The earned rewards can be exchanged for PayPal Cash or Gift cards.
If you are looking for online ways to earn money this is the right place to start. 
1) Make Money - Free Cash App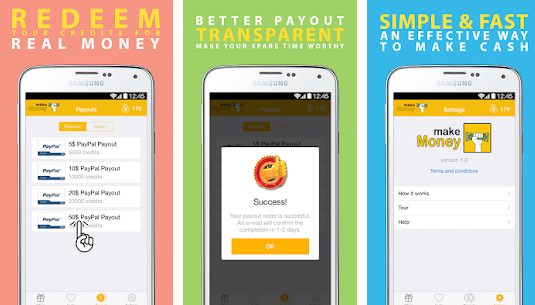 Earn real money with the app. You have to complete simple tasks like watching videos, downloading new apps, completing surveys and more. The points that you earn for each task can be redeemed as PayPal cash. 
App rating on Google Play Store: 4.6
How to Earn with Make Money App
2) Gift Card - Free Reward Card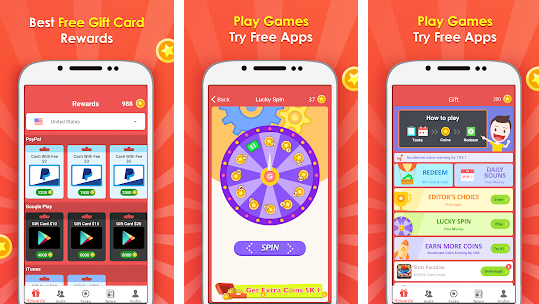 Earn gift cards, rewards, and PayPal cash with the Gift card app for Android. Complete some easy tasks such as downloading apps. Also, earn unlimited points by referring your friends.  Enter your email ID linked to PayPal account for the redemption of rewards. 
App rating on Google Play Store: 2.7
How to Earn with Gift Card App
3) Lucky Miner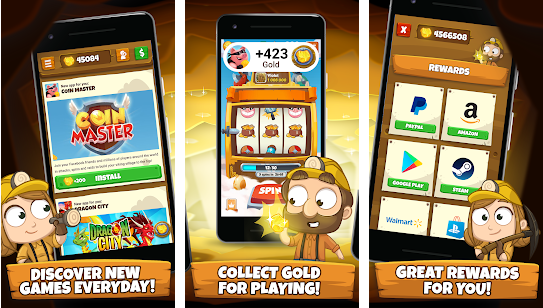 Earn PayPal cash by playing Games on Lucky Miner app. Get Rs. 30 as a sign-up bonus. And earn Rs. 2 per referral. Once you have enough coins redeem for Paypal cash or Gift cards as per your choice. You get a lot of games to play and at the same time, you earn for every minute on the app. 
App rating on Google Play Store: 3.8
How to Earn with Lucky Miner App?
4) App Flame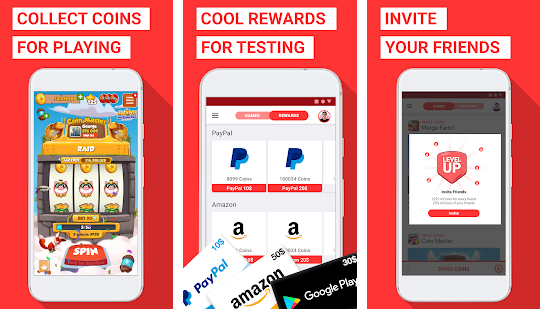 Earn money by discovering cool apps. You will get game and app recommendations that you need to download. For each app, you will earn some rewards. App Flames provides you mCoins that can be redeemed for rewards. Share your referral code with friends to earn bonus mCoins. 
App rating on Google Play Store: 3.9
How to Earn PayPal Cash with App Flame?
5. Fitplay: Make money playing games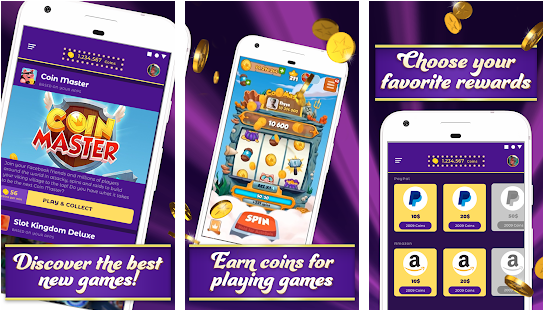 Earn money by simply playing games on your mobile. Try new games to earn coins. The coins can be exchanged for cash rewards or Gift cards. You will get rewarded for every second you play. Redeem the collected coins for real money. 

App rating on Google Play Store: 3.3
How to Earn With Fitplay App?
These are some of the top apps to earn money online. If you don't have a PayPal account you can create one so that the rewards can be easily deposited.
Each app has a slightly different rewards program. But each of the apps rewards users for completing simple tasks.
The more you play the more you can earn. You can try these apps in your free time to make money online.
Frequently Asked Questions
Where can I get money for free?
To earn money online complete simple tasks online. You get rewards for simple tasks that can be redeemed for cash.
What apps make you the most money?
There are lots of apps that help users earn money online. Here we have mentioned some apps you can try to earn money.
How can I get free PayPal money?
Get free PayPal money with some tasks online. Complete tasks such as watch videos, download apps, and play games to earn money.