How to Measure Shoe Size for Online Shopping
Avoid making the wrong purchase by knowing the correct shoe size. Not knowing the exact size means you end up having to return the product. You need to be extra sure while trying different brands and styles of footwear.
By :
| Views: 15977



UPDATED ON: 7 Sep 2021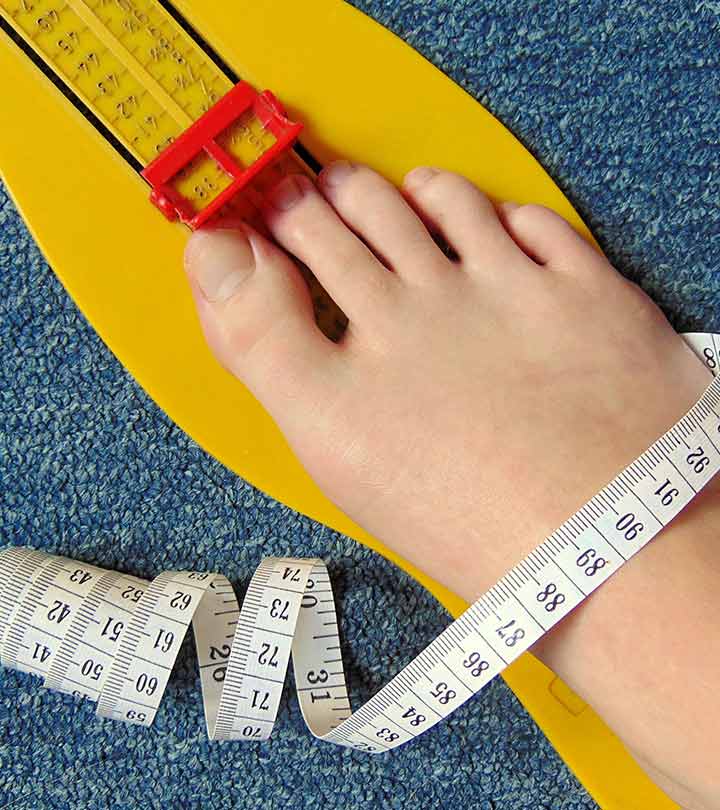 Online shopping has opened a whole new world to consumers. Buying footwear online means more choices and better prices. Footwear offers online bring discounts on best selling brands.
However, the different shoe size standards followed by brands can be confusing for customers. Check how to measure shoe size for online shopping to find the right size.
And save yourself from the process of exchange and return that can be nerve testing at times.
Know Shoe Size Before Buying
Choosing the right size is a critical factor while doing online shopping. When it comes to footwear, get five types of measurements centimeters, UK, US, EU, and inches.
For winter footwear, make sure you are wearing a thick pair of socks when measuring your feet. Measure your foot from the heel to the tip of the longest toe.
You should measure your feet wearing a sock of medium thickness. Socks can also make a difference in the sizing of shoes. Top footwear brands in India are available online, offering a wide variety in each type.
Note: Measure both feet, some people have feet of different sizes. Buy shoe size larger of the two.
Measuring Your Shoe Size
Getting an accurate foot size measurement is important before buying footwear. Wearing wrong size footwear can cause abrasions, blisters, and even back pain. Women Shoe sizes are smaller than men's.
Measuring your foot size at home is easy no need to use any special equipment. It is better to measure both feet and settle on the size of the larger foot.
To measure your feet at home, you need two pieces of paper that are larger than your feet. Additionally, you need a ruler or measuring tape and a marker.
Steps to Measure Shoe Size for Online Shopping
Put on a pair of socks.

Place one foot on the paper

Draw outline of your foot.

Now mark the longest and widest part of your feet.

Repeat the similar procedure for other foot.

Measure the longest & widest point from the outline of your foot.

Check the size chart to find your shoe size.
Shoe Size Chart for Women
| | | | |
| --- | --- | --- | --- |
| UK | US | EURO | Foot Length (in) |
| 4 | 6.5 | 37.5 | 9.2 |
| 5 | 7.5 | 38.5 | 9.5 |
| 6 | 8.5 | 40 | 9.8 |
| 7 | 9.5 | 41 | 10.2 |
Shoe Size Chart For Men
| | | | |
| --- | --- | --- | --- |
| UK | US | EURO | Foot Length (in) |
| 6 | 7 | 40 | 10.0 |
| 7 | 8 | 41 | 10.3 |
| 8 | 9 | 42 | 10.5 |
| 9 | 10 | 43 | 10.8 |
Difference Between Uk, US, & European Shoe Sizes
Several shoe-size systems are used worldwide. For European brands, the adult sizes range from 35-49. While the UK Sizes vary from 6-12. Subtract 1 Size from US men's size fo find UK men's size.
After measuring your foot in inches, apply the result to website's size chart to find a proper fit. For example, if you are an adult man with a shoe size of 11 inches you can find UK, US, and Euro Size easily from the website of shoe seller.
The sizes can vary with a brand, that is the exact season you should know your feet measurement. It's easy to get confused with different size standards followed by brands. Knowing your exact feet measurement helps you choose the perfect fit.