Flipkart Online Bookstore - Books in all Indian Language
Checkout Flipkart Online Bookstore for Books that suit your taste and budget!
By :
| Views: 338



UPDATED ON: 23 Oct 2019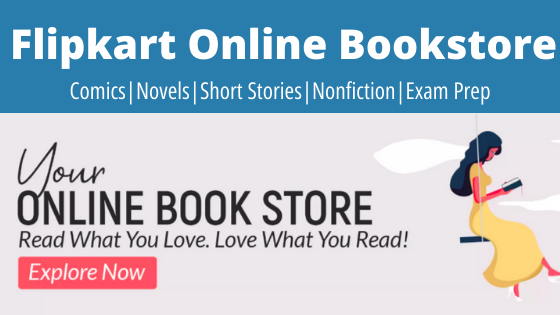 If you are a bibliophile who loves books and enjoys reading and collecting them, then Flipkart has a great Online Book Store for you to explore. Flipkart Bookstore has an amazing collection of books for every age group and taste so that you read what you love.
To know more about Flipkart Online Bookstore and explore the collection of books available for you,  keep reading. Also, Flipkart Big Diwali Sale is live, if you want to get the best offers from Flipkart Big Diwali Sale to click on the link.
Flipkart Online Bookstore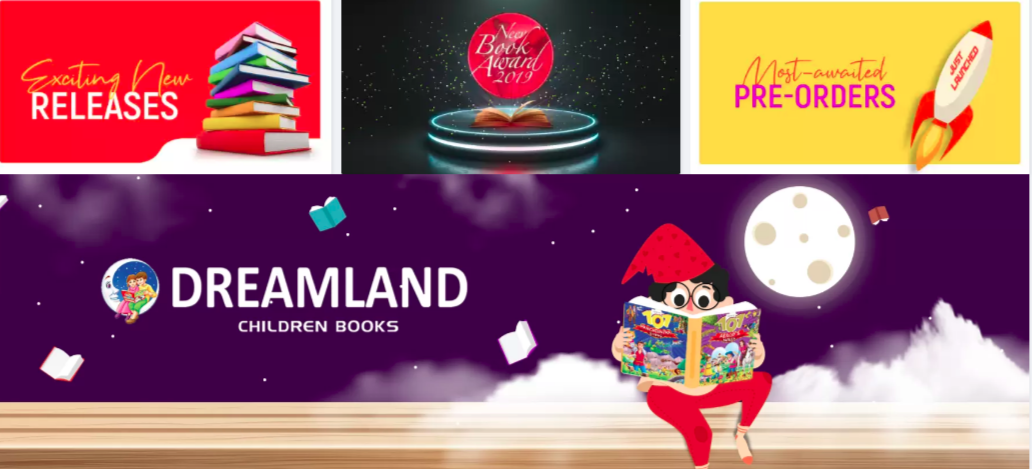 Flipkart Online Bookstore is a great place to find good books that suit your taste of reading. You get books in all sorts of bindings like Paperback, Hardcover, Board Book, Boxed Set, and Audiobook at a very reasonable price.
The book store provides books at a great price as compared to any other online website. You get a maximum of 60% Off on Books available on Flipkart. Moreover, you get books available in different languages all in one place.
Flipkart Online Bookstore Collection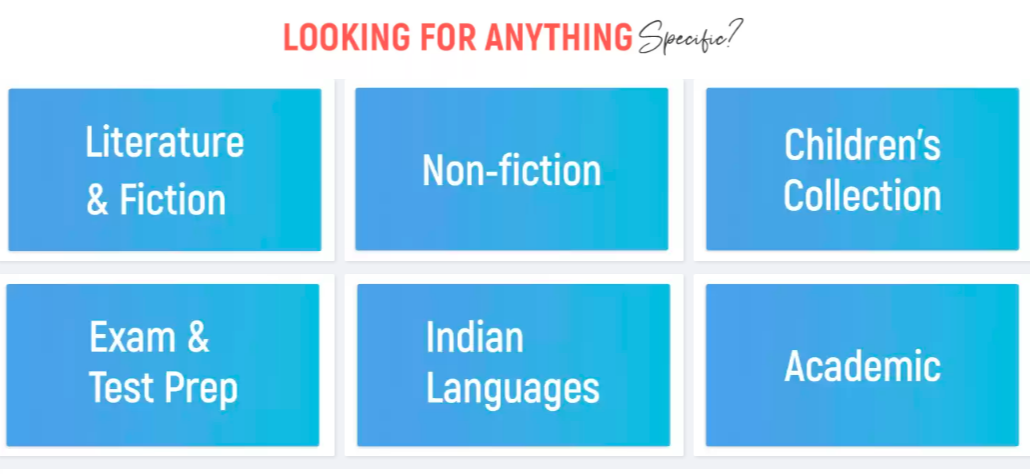 Flipkart presents you an outstanding range of books with different genres at one place. The online website has comics, short stories, novels and more to satisfy readers. You will get the top selling, most popular and 
Comics
Who is your favorite superhero - Superman or Spiderman or Wonder Woman, or it can be Black Widow. Bring home your favorite superhero comics that inspire you. You can be a Marvel Fan or DC Comics fan, and you can be whatever you want because Flipkart has the best collection of comics available online for your reading leisure.
Also, if you are looking for Calvin and Hobbes comics or the adventurous tales in Tintin, you will get them all in one place on Flipkart.
Short Stories
If you are not a fan of long novels and find resolute in short stories, then be that. Flipkart has short and sweet tales for you. You will get books like - 
The New Collected Short Stories by Jeffrey Archer, 

Interpreter of Maladies: Stories of Bengal, 

Boston and Beyond by Jhumpa Lahiri, 

Love Among the Bookshelves by Ruskin Bond

Short Fictions and Disturbances by Neil Gaiman
You will be delighted with the short story collection available on Flipkart, and you can get all these books for a very reasonable price.
Novels
For the avid novel readers, Flipkart Online Bookstore is like the temple of Books. You will find classics like the Harry Potter series, The Millennium Trilogy, and more. As well as you can also get exciting new releases on Flipkart.
Get the novels that have the potential to keep you on the edge of your seat with tales of adventures online on Flipkart. 
Nonfiction Books
The Nonfiction Books has all the how-to guides, technical books, text, and reference books you need other than your leisure books. Also, you will get spiritual, motivational, and religious books online on Flipkart.
For all of you preparing for entrance or competitive exam, you can look for guidance books for entrance exams and preparatory books.
How to order books online from Flipkart?
Click on the link to open the Flipkart Website or download the Flipkart App.

Login or Register on Flipkart.

Click on Books Category.

Now search for the Book you want to buy.

Add the Book in your cart.

Proceed to checkout.

Select your payment method and make payment.

You have successfully placed your order.
If you are planning on buying some good books, then you must check out Flipkart Online Book Store and get books at a discounted price. Also, Flipkart has a special membership offer for Students. To know more about Flipkart Plus Student Membership Offer, click on the link.
FAQs
1.Which is the best website to buy books?
There are many websites selling books online. If you are looking for bookstore online, then you must go for the following websites - 
Flipkart

Amazon

Powell's Books

Thrift Books
2.Which is the best app to buy books?
There are many Apps online where you can buy books.Here is a list of some of the apps you can buy books from -
Flipkart

Amazon Kindle.

Audible.

Blinkist.

Goodreads.
3.Where can I buy AudioBooks online?
If you are searching for audiobooks, you can check them out on Flipkart Online Book Store. Flipkart has a good range of audiobooks available online.