FNP Gifts Under 999: Shop for Flowers, Chocolates, Dry Fruits, Personalized Gifts and More
Fnp gifts under 999 is boon for this upcoming festive season. You will get an ample number of choices for selecting the right kind of gift for your relatives and friends. From cakes to gift hampers all under Rs.999.
By :
| Views: 2739



UPDATED ON: 1 Dec 2021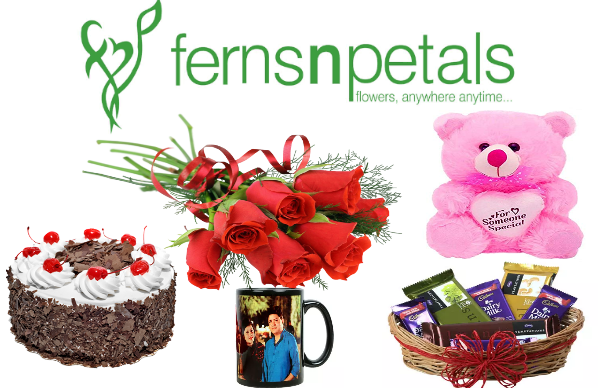 If you want the best of flowers and cakes and that too at nominal prices, then Ferns n Petals is your destination. Check out the vast array of products including flowers, chocolates, cakes, personalized gifts and more available at Fnp gifts under 999 section. 
The website gives the best reasons to celebrate the occasion with your loved ones in a unique way. There are many kinds of bouquets made with beautiful flowers to greet your loved ones on special events. Imagine, you have to spend less than Rs.1000 and a breathtaking floral piece, cake, sweets or teddy bears would be at your doorstep. 
Ferns and petal gifts will make you save more on your purchase. Here is the list of the fantastic range of gifts available under Rs.999 at Ferns n Petals. 
Make your Christmas shopping more affordable with our complete savings guide. It includes pro tips, online shopping hacks and more. Click here to download the e-book and save thousands of rupees online. 
List Of The Best FNP Gifts Under Rs. 999
| | |
| --- | --- |
| Gift | Price |
| Chocolates with the Bouquet of Flowers  | Rs. 599 |
| Flower Combos  | Rs. 699 |
| Cakes  | Rs. 799 |
| Plants  | Rs. 349 |
| Personalized Gifts  | Rs. 259 |
| Gift Hampers  | Rs. 799 |
| Healthy n Tasty Dry Fruits Pack  | Rs. 799 |
| Bottle Lamps | Rs. 899 |
| Cosmetics & Spa Hampers Online | Rs. 649 |
| Perfumes  | Rs. 299 |
Christmas is a great time to exchange gifts and presents with loved ones and what better way than providing them with top products online available at the best prices. Now buy the best personalised gifts on FNP under a reasonable budget. FNP has a bundle of awesome gifts for different occasions and celebrations. Plan and gift your loved ones some special presents with a price under Rs. 999.
Hey there! If you are interested in knowing more about the best services and offers available online, then you can check out our Youtube channel, by clicking on the link here. You can subscribe to our channel and catch all the latest cashback offers, deals, discounts and more.
1. Chocolates with the Bouquet of Flowers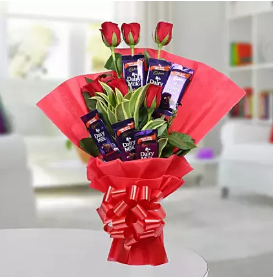 In times of festivals, like Raksha Bandhan, Dussehra, Diwali, Holi, New Year, sweets are the most common choice as a gift. This festive season goes for something different than the traditional way and takes a hamper of chocolate instead of a sweet box. 
Although you can present these chocolates most stylishly by accompanying them with a bouquet, you can choose as per your preference and budget.
The chocolate bars with the bouquet of flowers are starting from Rs. 599. 
Also, if you want to read about the Christmas offers, click on the provided link. 
2. Flower Combos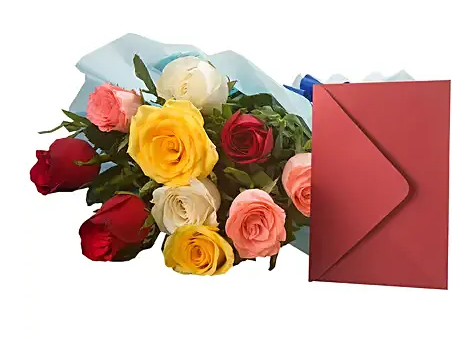 There are many FNP gifts under 999, and they are unusual enough to put a full stop on your problem. One such fantastic gift is flower combos. You can combine flowers with chocolates, greeting cards, cakes, teddy, sweets, or dry fruits. 
In terms of variety of flowers, you will have choices like tulips, roses, lilies, orchids, chrysanthemums and more. Even, you have the advantage of sending the gifts directly to the receiver's house. 
The FNP are professional and know how to make them more attractive and decorative. 
The flower combos are starting from Rs. 749.
3. Cakes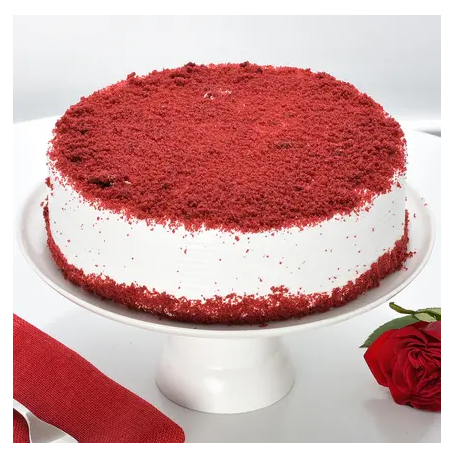 Cakes are the most visible part of Birthday Anniversary, New Year, Christmas and other similar occasions. At, Fnp you can find a lot of options in terms of designs, flavours and the method of preparation so that you can delight your palate most amazingly. 
Order cakes online and they will deliver it effortlessly on your doorstep within the committed time frame.
 You can explore the super collection of cakes of Fnp, choosing from pineapple, vanilla, red velvet, truffles, chocolate, fresh fruit, and more. All of their cakes are fresh and made with the best ingredients. 
The cakes are starting at Rs. 849
4. Plants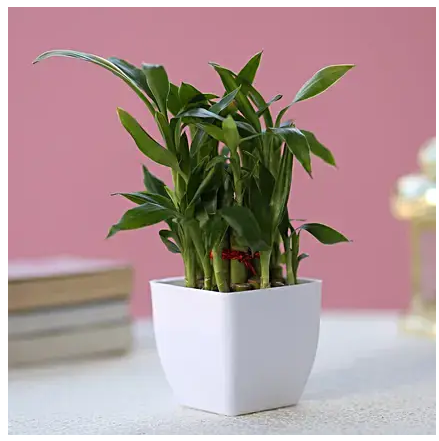 Needless to mention, plants are the most thoughtful and meaningful gift items and useful to give on any occasion as they represent peace and prosperity. At, Ferns n Petals you can find an extensive collection of plants online to make the opportunity and gift even more special. 
Here, you will have so much of options including money, bamboo, bonsai, terrariums, flowering, air purifying, indoor, outdoor, plant combos, cactuses and succulents, pots and planters and more. 
The plants are starting from Rs. 349. 
5. Personalized Gifts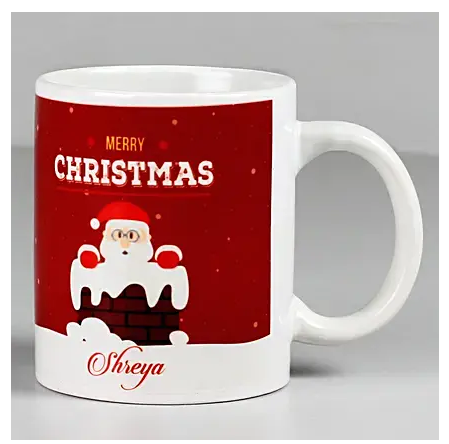 If you want to gift something unique mainly in your style, then, you also have options for personalized gifts. You can buy a coffee mug, greeting card, cushion, photo frames, keychains and more. 
All you need to do is to provide the instructions, photographs, photo collages, cushion, sippers and your message to the Fnp concerned persons, and the desired piece will deliver to you. 
The personalized gifts are starting from Rs. 259. 
6. Gift Hampers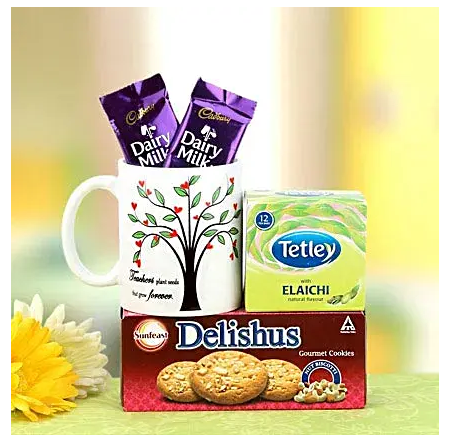 Gift hampers are the best choice for festive occasions. Ferns n Petals have a wide range of options of gift hampers include snacks & sweets, Cadbury chocolate celebration, floral pieces with chocolates, dry fruits with meals and many others. 
These hampers are packed, organized and decorated that only the appearance will delight the heart of the receiver. 
The gift hampers are starting from Rs. 799. 
7. Healthy n Tasty Dry Fruits Pack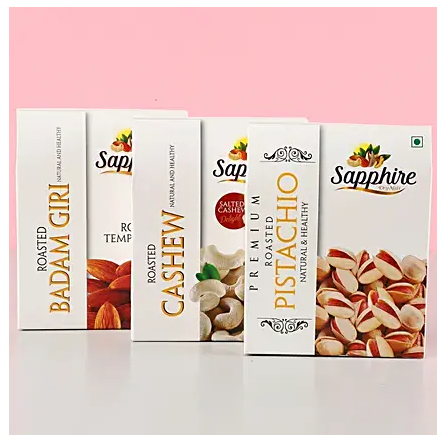 At the website, you can find whole n tasty dry fruits pack. These are amazing enough to make the Diwali extra special. You can have almonds, raisins, cashews, pista, dates and more in one package. 
Even you also have the option of taking an individual pack of dry fruits. These baked fruit packs are also the best option to consider as Diwali gifts for employees.
The Healthy n Tasty Dry Fruits Pack are starting from Rs. 799. 
Note: If you want to know how to use FNP Coupon Codes to save your money, then click here.
8. Bottle Lamps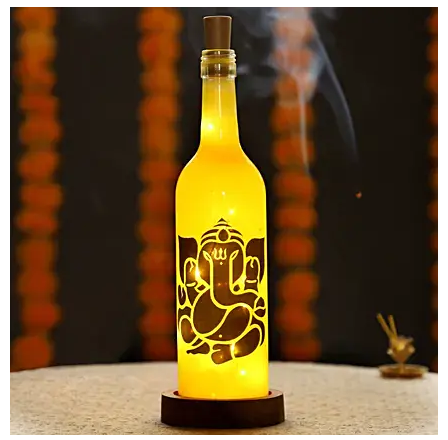 The personalization gives a new definition to gifts that make them all the more valuable to your dear ones. Gifting personalized bottle lamps to your friends and family will let them uncover the darkness with the light of your love. 
Have a look at FNP exclusive range of personalized bottle lamps that you can gift to your loved ones on several festivals and special occasions.
The Bottle Lamps are starting at Rs. 899 online.
9. Cosmetics & Spa Hampers Online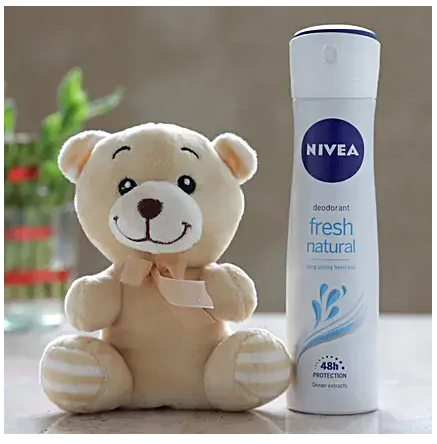 Gifting cosmetics and spa hampers to your loved ones is the best way to express your sense of care towards them. The cosmetics enhance one's look while taking care of their skin, and the spa essentials help them relax and rejuvenate. 
Now you can order online some exclusive cosmetics and spa hampers from FNP to offer the gift of love and care to the lovely ladies and caring men in your life.
The Cosmetics & Spa Hamper starts at Rs. 649. 
10. Perfumes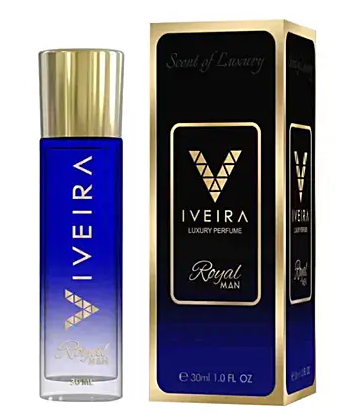 Perfumes give a unique identity to one's persona through which people can recognize their presence just by your fragrance. Available in attractive bottles, FNP offers aromas of different brands for both males and females. 
Select from the full range of appealing and long-lasting perfumes available on our website to send your loved ones on birthdays, anniversaries, Valentine's Day and other such occasions.
The perfumes are starting from Rs. 299. 
Christmas and New Year are just around the corner, and gifting is one of the most visible parts of these festivals. All the time we juggle for making the right choice for gifts and within the budget, so this festive season stands out to be the best kind of tips while rejoicing in moments. Choose Fnp gifts under 999 and make your affordable shopping one. You will gift an ample number of choices as a gift option including chocolate, cake, plants, dry fruits, personalized gifts and more.
Frequently Asked Questions 
Q1. Which are the best Christmas gift options available at Ferns N Petals?
A1. The best Christmas gift options you can see on Ferns N Petals include flower bouquet, a basket of exotic chocolates, Christmas special cakes, personalized gifts, and edible hampers, etc.
Q2. What are the unique Christmas gifts for kids that I can order through Ferns n Petals?
A2. For your kids, you can purchase some lovely presents like cupcakes, chocolates, animal-shaped photo frames, soft toys, and Christmas plants. 
Q3. How many days does it take generally to deliver Personalized Christmas gifts in India?
A3. In India, it generally takes around 2-3 business days to deliver your items. 
Q4. Can I send Christmas gifts abroad through Ferns N Petals?
A4. You can send Christmas gifts abroad across 100 international locations including countries like USA, Singapore, UAE, Australia, or Puerto Rico.
Q5. Does Ferns N Petals provide corporate gifting for Christmas? 
A5. Ferns N Petals provides corporate gifts like plants, mugs, premium chocolates, etc.