10 Top Mens Suit Brands in India (2022) - Review and Compare
Are you looking for suits? Here we have reviewed the top 10 suit brands in India. Check them out and choose the brand according to your style.
By :
| Views: 71652



UPDATED ON: 27 Dec 2021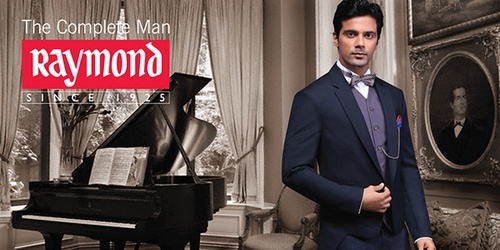 Suits are always the first choice to wear among men around the world. Suits help to look excellent, masculine impressions and stand out from the crowd. Men wear suits not only for style but are also closer to their style, And today we will share with you the top 10 suit brands in India.
In a corporate, suits work as a dressing sense which leaves you different from others in style. The suit is made up of a measure garment to fit each customer individually but also refers to complete customization by choice of fabric, lining, buttons, etc. 
There are different types of fabric that are used to make suits such as,poly-cotton, pure cotton, polyester, terylene & Rayon, linen, woollen blends, etc. You can also check the best perfumes for men in India here.
As the market and trend are changing, many of the companies are trying hard to be at the top of the textile industry But some of the best are here, and the rest have to walk out.
Take a look at these top 10 brands and choose the best according to your style and budget.  Here are a variety of best suits brands in the market.
List of Top 10 Suit Brands in India
Here is a detailed review of the Best suit brands Every man should Know and the reason why you should choose them.
| | |
| --- | --- |
| S.No. | Suit Brands In India |
| 1 | Raymond |
| 2 | Blackberry's |
| 3 | Reid & Tailors |
| 4 | Digjam |
| 5 | Allen Solly |
| 6 | Wills Lifestyle |
| 7 | Louis Philippe |
| 8 | Siyaram |
| 9 | Zodiac |
| 10 | Van Heusen |
Review of Top 10 Suit Brands in India
Here is a detailed review of the top 10 suit brands in India and the reason why you should choose them.
1. Raymond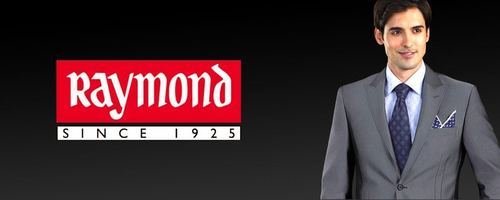 Raymond is the top of all the apparel rankings. The company has been in the market since 1925 and the currently Mr. Gautam Singhania, managing the whole Raymond Ltd.
Raymond was also listed as India 's most trusted apparel brand by the Brand Trust Report in the year 2015. The brand owns more than 600 exclusive and 4000 multi-brand outlets with over 30000 retailers in more than 150 cities in India.
They stand among the most respected brands in India for apparel  and one of the Best Suits for men in India 2022
Why You Should Choose Raymond Over Others 
They never compromise with the quality of their product.

Raymond suits start from 5000 onwards.

Raymond is the world's biggest manufacturer of fabric.
2. Blackberry's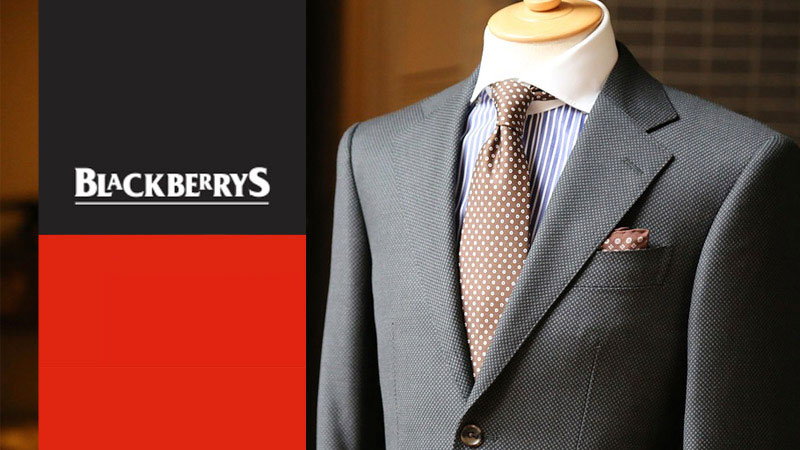 Blackberrys was founded 25 years back by Mohan brothers in the bylanes of Chandni Chowk.  The brand has grown in the market, especially for the occasion, worn over the years. It is the most innovative and value for money style suits in the market.
It has multiple exclusive stores and many retailers shop in the market. The company has a large variety of suits available in stores and online portals. It is one of the best men's suits brands in India.
Why You Should Choose Blackberrys Over Others 
Blackberrys is also known for the best blazer brand in India as they have multiple varieties.

Blackberry is the first choice for middle and upper-middle-class families, as the price range starts from 3000 with good quality.

The brand also has many other products like t-shirts, jeans, etc.
3. Reid & Taylor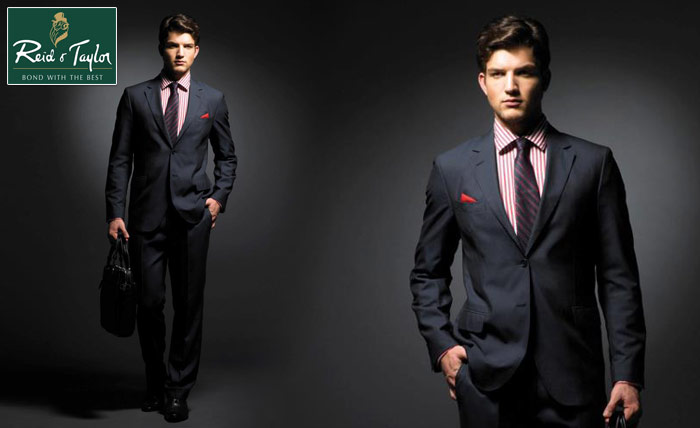 Reid & Taylor had a history back over 170 years. Mainly the business is still operated from the birthplace Langholm in the Scottish borders. The brand offers a large variety of suits that cater to your sartorial pleasure.
The  Kumars have acquired the right to manufacture and market the brand in India since 1998. The brand has a variety of designer and luxury suits; in fact;  this is one of the Best suit brands in India for men currently.
The brand is endorsed by the living legend actor, Amitabh Bachan.
Why You Should Choose Reid & Taylor Over Others 
The brand is known for the best formal suits in India.

Reid & Taylor win many awards for their designer suits.

They have a large variety of fabric. 
4. Digjam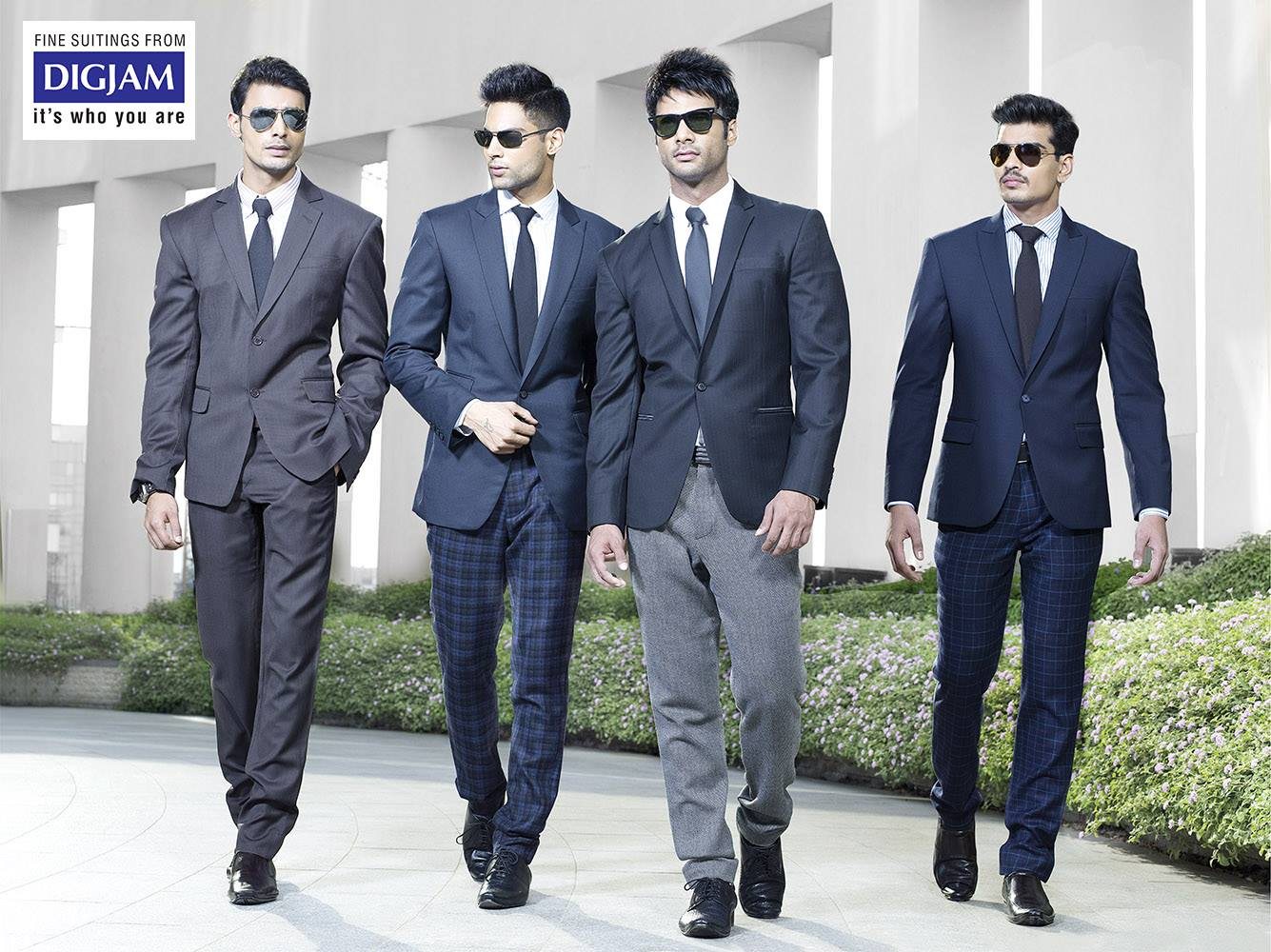 The Digjam brand has been in the market for over 60 years with its significant presence. The brand is fully operated from Jamnagar, Gujarat, most of the machinery is imported from Switzerland, Italy, and France. They are already producing high-quality fabric for better output.
The brand is very well-known for providing a high-quality product in the domestic market. They have a selected category for the luxury edition, Platinum line, Italo Ferretti, Charm, Kings Collection, and many more. They also launched their Shirt brand called Digjam Camicia. Digjam is the Top best men suit brands in India
Why You Should Choose Digjam Over Others 
The retail price range starts from 6000 onwards.

They have a special edition for winter collection.

Foreign countries appreciate the quality and design, so they are exporting to the UK, Germany, and Italy.
5. Allen Solly 
Madura fashion and lifestyle, a significant division of Aditya Birla Fashion & Retail Limited. Formally known as Pantaloons, one of the largest and fastest-growing brands in apparel in India with a premium lifestyle partner Allen Solly.
Allen Solly was founded in 1744 by William Holin. Allen Solly's suit is available in different types like Notch, Shawl, Paper rolls, Lapels, and many more to look you dashing in their apparel. The brand also carries a dandy fashionable look in almost every suit. Allen Solly almost tops the Best suit for Men 2022
Why You Should Choose Allen Solly Over Others 
People get attracted to their multi-brand fashion outlets everywhere in India.

They are providing quality and designer suits in a very affordable range.

They have a massive collection of apparel for children and ladies in their outlets.
6. Wills Lifestyle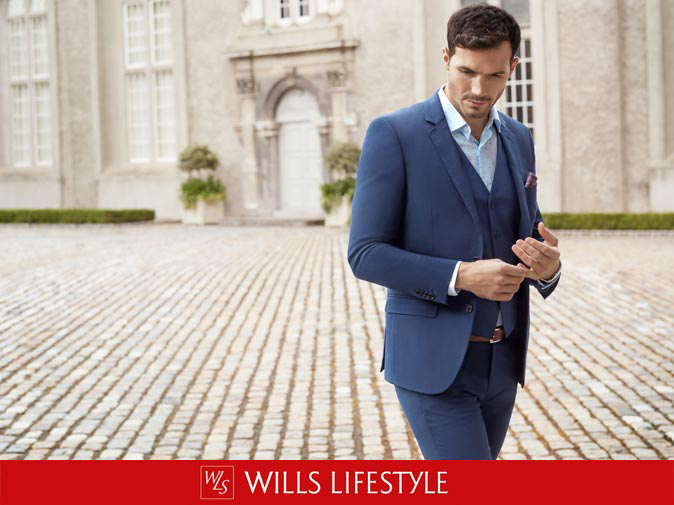 The Wills Lifestyle India Fashion Week Line is managed by Rohit Gandhi, Rahul Khanna, and Monisha Jaising. ITC is an Indian company,  ITC sells Wills Lifestyle and John players Brand products in the market.
Wills Lifestyle was becoming the superbrand in the sector of apparel and awarded in 2012 for it by Economic Times. It is a premium wardrobe for both men and women with a massive range of designer wears. They are one of the Best men's suit brands in India 2022
Why You Should Choose Wills Lifestyle Over Others 
A wide variety is available for designer suits.

Their prior focus is to provide comfort to customers.

They have a premium collection, so the range starts from 6000 onwards.
7. Louis Philippe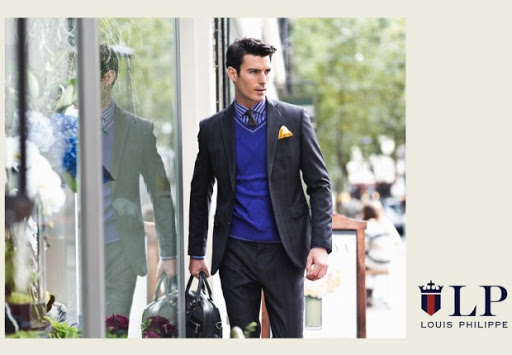 Louis Philippe is also a part of Madura Fashion & Lifestyle and a division of Aditya Birla Fashion and Retail Limited.
Louis Philippe is another one of the premium brands from the Aditya Birla Group. The brand has a wide range of apparel that offers menswear garments like, formals, semi-formals, men accessories, and customized clothing. Louis Philippe is also famous for its luxury blazers.
 Why You Should Choose Louis Philippe Over Others 
It has a significant variety of designers and luxury blazers and provides the best blazers in India.

The brand mostly deals in premium suits, so the price range starts from 7000 onwards.

They also deal with customized suits according to customer demand.
8. Siyaram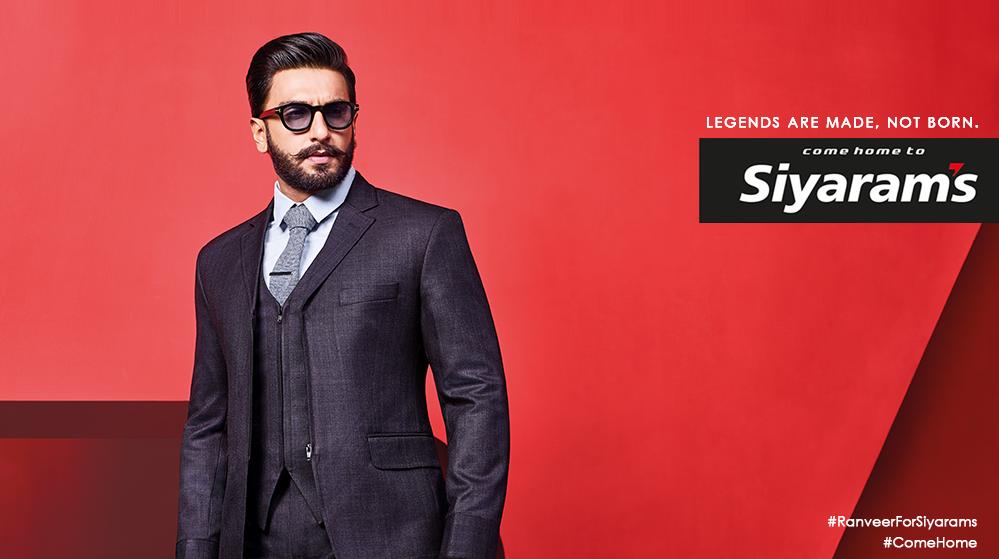 Siyaram has been in business for the last 30 years as Siyaram Silk Mills Limited. The brand was incorporated in1978, Headquartered in Lower Parel Mumbai. Siyaram is committed to providing world-class fabrics to fashion trendsetters. The company is nearby producing 50 million metres of cloth on an annual basis.
The fabric and fashion are winning customer hearts from over the years. They are offering a sophisticated range of men's suits. Which are much more economical and fashionable.  Suits are made with superior quality yarns and polyester, which is processed to inspire and dress you like a style icon.
Why You Should Choose Siyaram Over Others 
Siyaram is one of the most fashionable brands in the Indian market.

They aim to produce differently from other brands.

The price range is economical and starts from 4000 onwards.
9. Zodiac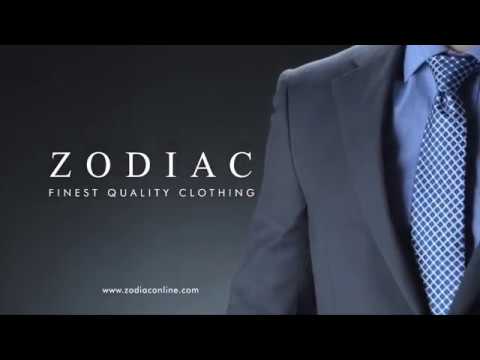 Zodiac is the 61-year-old brand founded by M.Y Noorani, the Chairman of the brand. They are keen to do excellent tailoring to carry their sartorial legacy for men. The brands owned nearly 1500 independent stores across India.
Zodiac is also growing internationally for their style and creativity. They have mainly focused on men suits segments and creativity in this area.
Why You Should Choose Zodiac Over others 
The brand is mainly focusing on Men's suits.

They have a unique design and fabric quality.

They have the collection for safari suits too, and the price range starts from 5000 onwards.
10. Van Heusen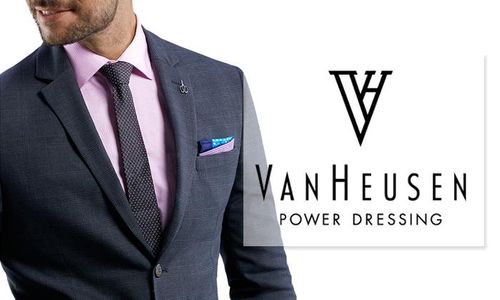 Van Heusen is an international brand founded in 1881 in the USA. In 2013, the rights of the brand were sold to Aditya Birla Group with the name of  Madura Fashion & Lifestyle. From there onwards, it's an Indian brand.
The Suits of the VanHeusen is majorly designed and for occasional wear. They have a variety of products for men to boys and children. They strictly believe in high-end style.
Why You Should Choose VanHeusen Over others 
They have a large variety of fashion accessories.

The price is affordable and starts from 4000 onwards.

Van Heusen is a member of India's growing company  Aditya Birla Group. 
Top 10 Blazer Brands in India 
Are you a Blazer lover? Here we are sharing the list of 10 blazer brands with the best Blazers in India.
| | |
| --- | --- |
| S.No. | Top 10 Blazers Brands in India |
| 1 | Park avenue |
| 2 | Hugo Boss |
| 3 | Monteil and Munero Blazers |
| 4 | Ralph Lauren |
| 5 | Arrow Blazers |
| 6 | Parx Blazers |
| 7 | SuitLtd Blazer |
| 8 | Mast & Harbour |
| 9 | Jack & Jones |
| 10 | Canary London Blazer |
This review is done with some necessary information on the top suits brands in India. All these brands are already on the top of fabric producing and providing the best product to their customers. We also believe that every brand has its own potential to reach the top.
These brands have a massive variety for designers, luxury, fashionable and customized suits with different fabrics and they are Top best men's suit brands in India 2022
Questions You May Have
Q. What are the best quality suits?
First, the price should be in the budget. The suits are pretty fashionable and customized according to my need. The fabric which is used has good quality and colour. The suit should be comfortable and fitted in wearing. The brands which are mentioned above are experts in all of these things.
Q. Which is the best brand suit to wear in India?
Raymond is the best brand for suits in India. The quality of the product is incomparable. They have a wide variety of suits. Available for every occasion with the best designs.
Raymond is a brand that provides high-quality fabric at affordable prices.
Q. How much should a good suit cost?
A good suit means good quality at an affordable price. There are thousands of designs available in the market with different fabrics.
It depends on your choice and the design you want. Usually, a suit with good quality stuff and unique design will cost approx 5000 to 10000 in the market. You can check from the above-given brand as they are the best suit brand.