Best 14 Summer Jackets for Women
Get ready for the spring season and upgrade your wardrobe with the best summer jackets for women. 
By :
| Views: 223



UPDATED ON: 21 Mar 2020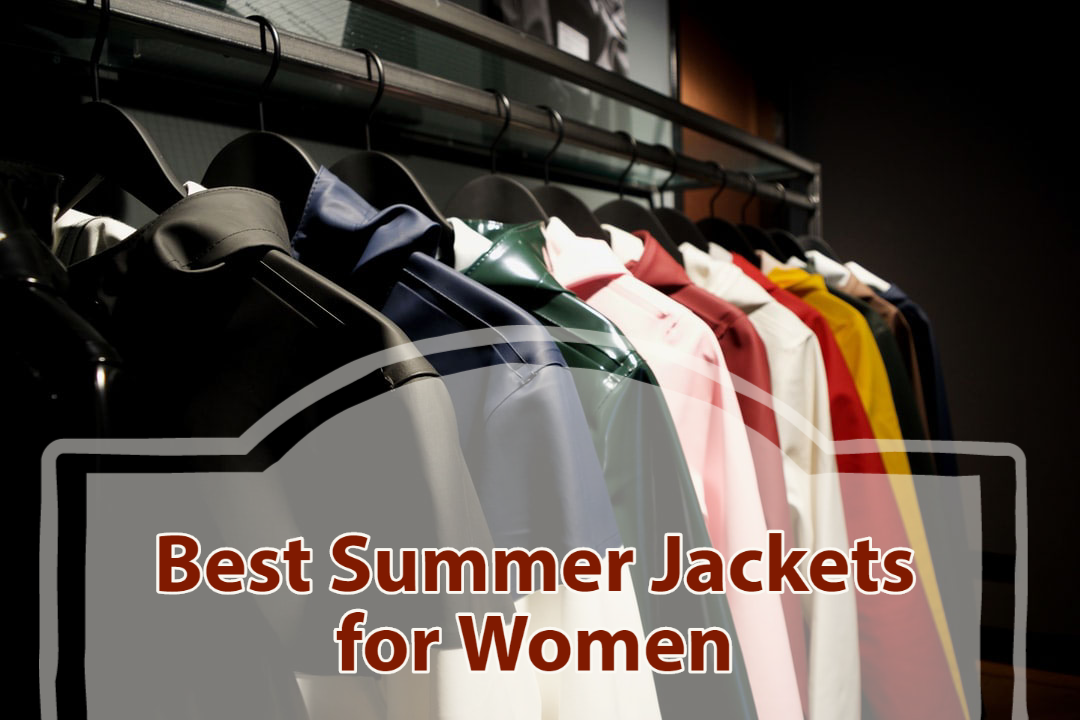 Summers are just arriving, and if you are a woman, you must be wondering about getting a new collection of summer jackets for women. You can add some latest outfits to your wardrobe this season by knowing some of the best jacket types you can get online or in-store. 
Get ready to choose the latest jackets to style yourself during the summer season. Jackets give an impressive and stylish look to your overall dressing and are not just a garment but an accessory in an outfit the way it is worn. 
Even if you wear a regular top, you can wear a trendy jacket with it, and experience an overall fashionable look. The summer jackets can be comfortable to wear and lightweight, best for the summer season. 
To know more about summer jackets for women, keep reading!
Also, to know the top Brands of Women Clothing, you can find some of the best brands here. 
List of Summer jackets for women online
Summer jackets can give you an overall fantastic personality making you feel smarter. Since there are tons of jackets available in the market, you need to pick up which goes best with your outfit. 
Get to know the best summer jackets for womens online in India, and select the appropriate one for you. So, here is a list of 14 summer jackets for women that you can find online. 

1. Denim summer jackets for women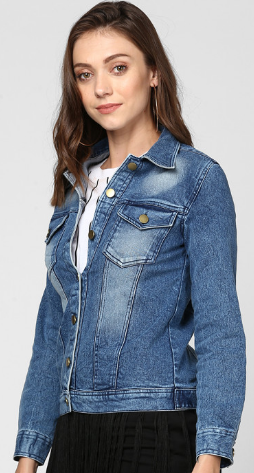 The denim jackets always are in trend when it comes to fashion. You can get different types of denim jackets easily on store or online. Denim's are usually jeans jackets trending since so many years, and they never get out of fashion. 
So, this spring season gets the fantastic collection of denim jackets to flaunt your unique style. 
 
2. Bomber summer jackets for women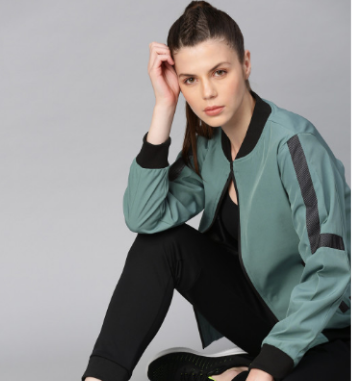 Bomber jackets are among the modern jackets that are available in the market. These are slightly slouchy and masculine jackets that you can wear anytime when you are confused about what to wear. 
If you perform daily workouts, these jackets are the best to wear as they are comfy and easy to style. These are definitely some of the best summer jackets for women. 
3. Windbreaker summer jackets for women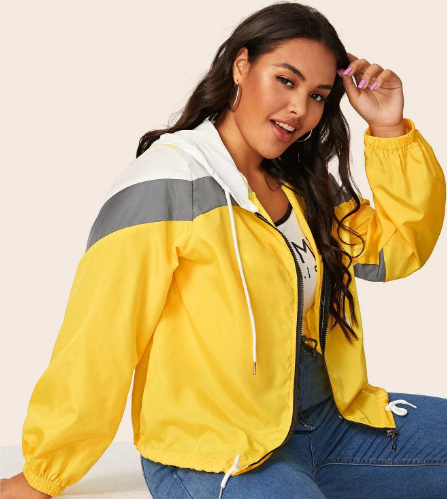 With summers around the corner, you have to take advantage of spring's sunny days and avoid staying indoors. 
Having a windbreaker in your closet, you can easily go outside and have a walk or exercise without thinking about when the skies look overcast. These jackets are loose and thin, therefore best suitable for sunny days. 
4. Embroiderd Long Kutchi Jacket for Womens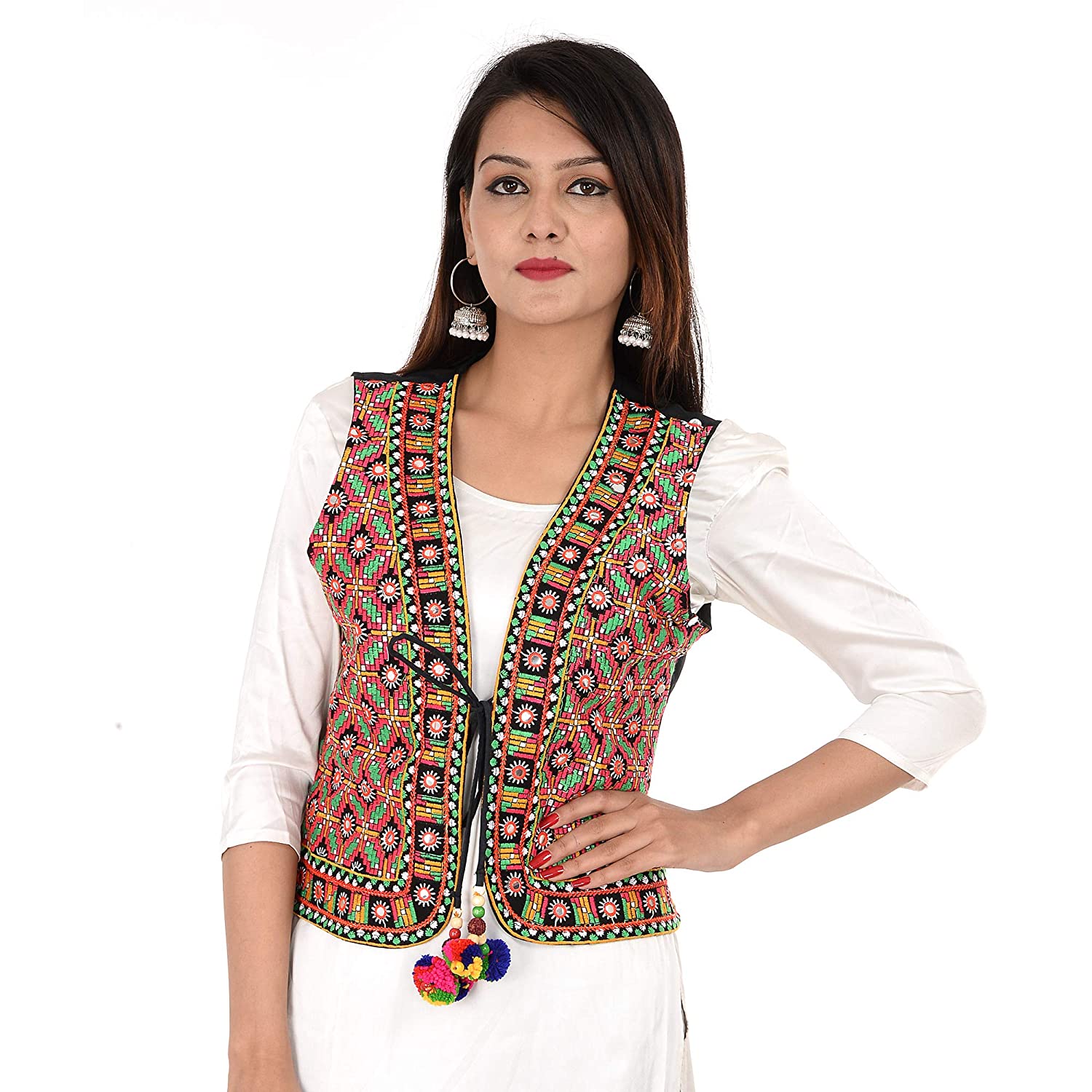 These handmade Embroidered cotton jackets are best for festive seasons. You can try and wear them with some ethnic dress as they are multi-coloured Kutchi Jackets. 
These jackets can vary in colour and pattern, and you can wear them with any plain top or Kurti. Also, try them with tees to give a unique fusion look to your overall dressing. 
5. Cargo Utility summer jackets for women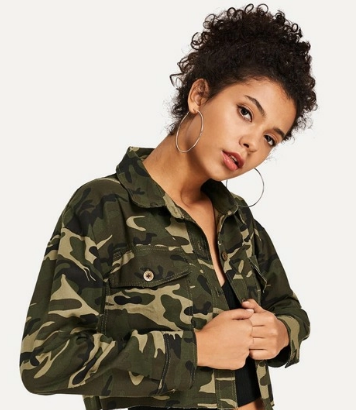 Cargo jackets are always trendy to wear in any weather. Their style is unique, and they remain in demand in the market.
These jackets are casual and lightweight, and so you can wear them with any light top. 
They come with the signature accent of ample pockets, have comfortable fits from relaxed to nipped-in slim-fitting silhouettes for an adventurous masculine-and-feminine mix. 
These cargo jackets for women can give outfits an effortless delivery of fresh colour.
 
6. Suede summer jackets for women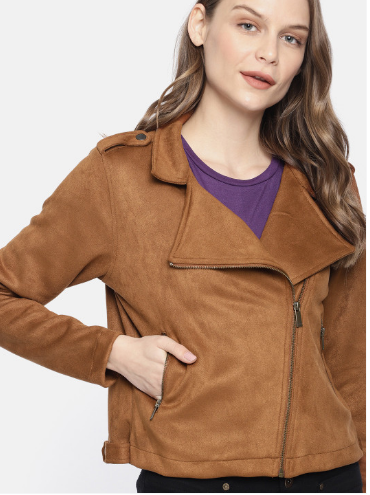 A suede jacket is a fuzzy leather with a napped finish and is a great summer layering piece. You can get various shades under these jackets that reflect bright colours of the season.
They have soft and light fabric, so they are perfect for hot weather. Stay comfortable and flaunt your stylish outfit to everyone. 
These jackets are loose, and the air passes across them efficiently, so these are some of the best jackets to wear during the summer season. 
7. Trench summer coat for women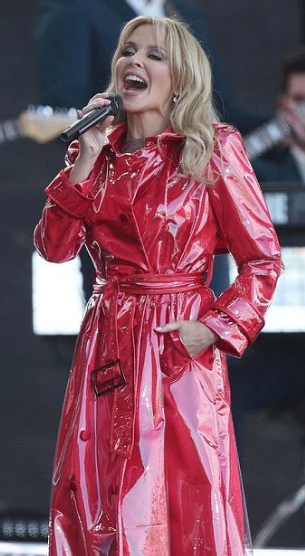 Trench coats are like a maxi with a string that you can tie at the waist. They can be worn with anything, including a t-shirt, dress, jeans. 
The coat has a little casual vibe to it and therefore can be worn with shoes, heels, boots, according to your wish. They can be regarded as some of the best long summer jackets for women. 
They will give you a complete edgy, trendy, and fashionable look. These coats can be of cotton and therefore more breathable and light.
8. Embellished Jackets for women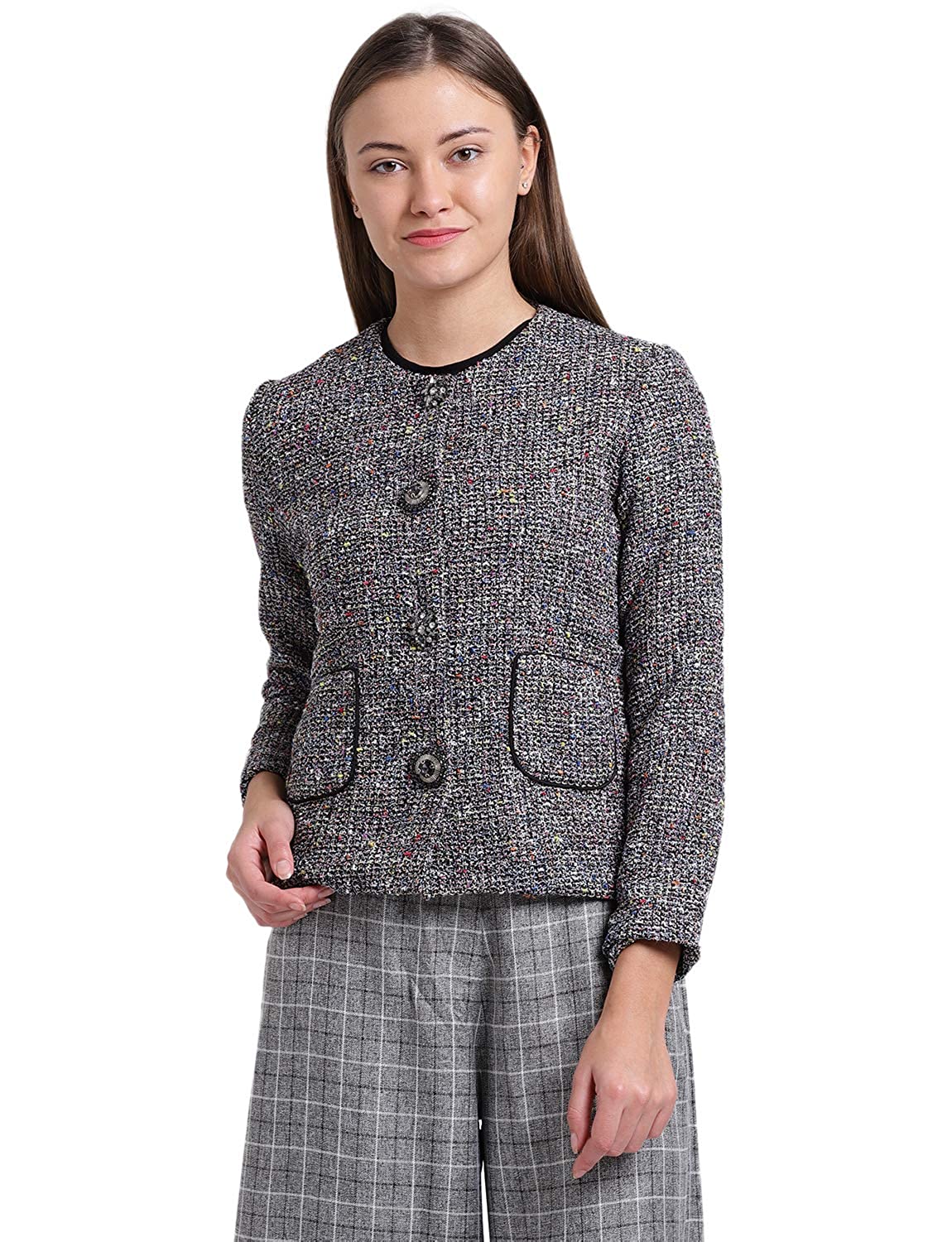 Embellished jackets come in a variety of shapes and designs. They have embroidery or beads or threads. They are trendy and fashionable to wear and give your overall look a unique style altogether. 
You can wear these jackets on special functions as they come in multicolour patterns and will provide you with an ethnic and colourful look. 
9. High Waist summer Jackets for women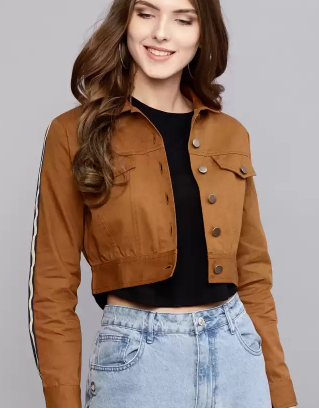 High waist jackets can be great when you wear them during scorching temperatures. You can wear them and feel good and sexy about yourself. 
These jackets can be of any fabric, whether denim, velvet, satin, leather etc. 
10. Blazer summer jackets for women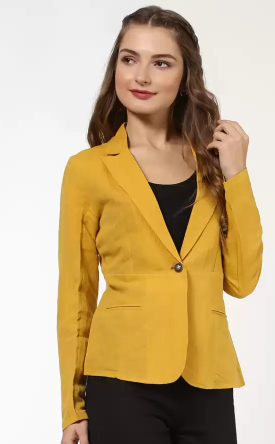 Blazers are formal to wear, and you can get various colours of blazers that are available in the market. You can wear them during casual settings and meetings as well. 
Blazers come with different cuts, prints, and designs, which means they are suitable for every occasion. Pair up these blazers with a contrasting top to look classy.
Also, blazers are loose and regarded as the best summer long jackets for womens online.
11. Casual Shrug type jacket for women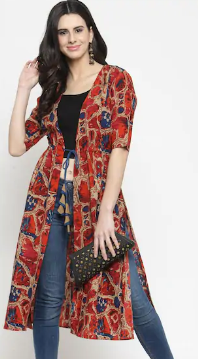 Summers are all about sweat and hot air blows. If you want to enjoy summers along with protecting your skin from harmful UV rays and heat, these lightweight shrugs are the best ones you can consider buying. 
They are comfortable, and you can style them with almost any outfit you wear. 
12. Sleeveless summer Jacket for women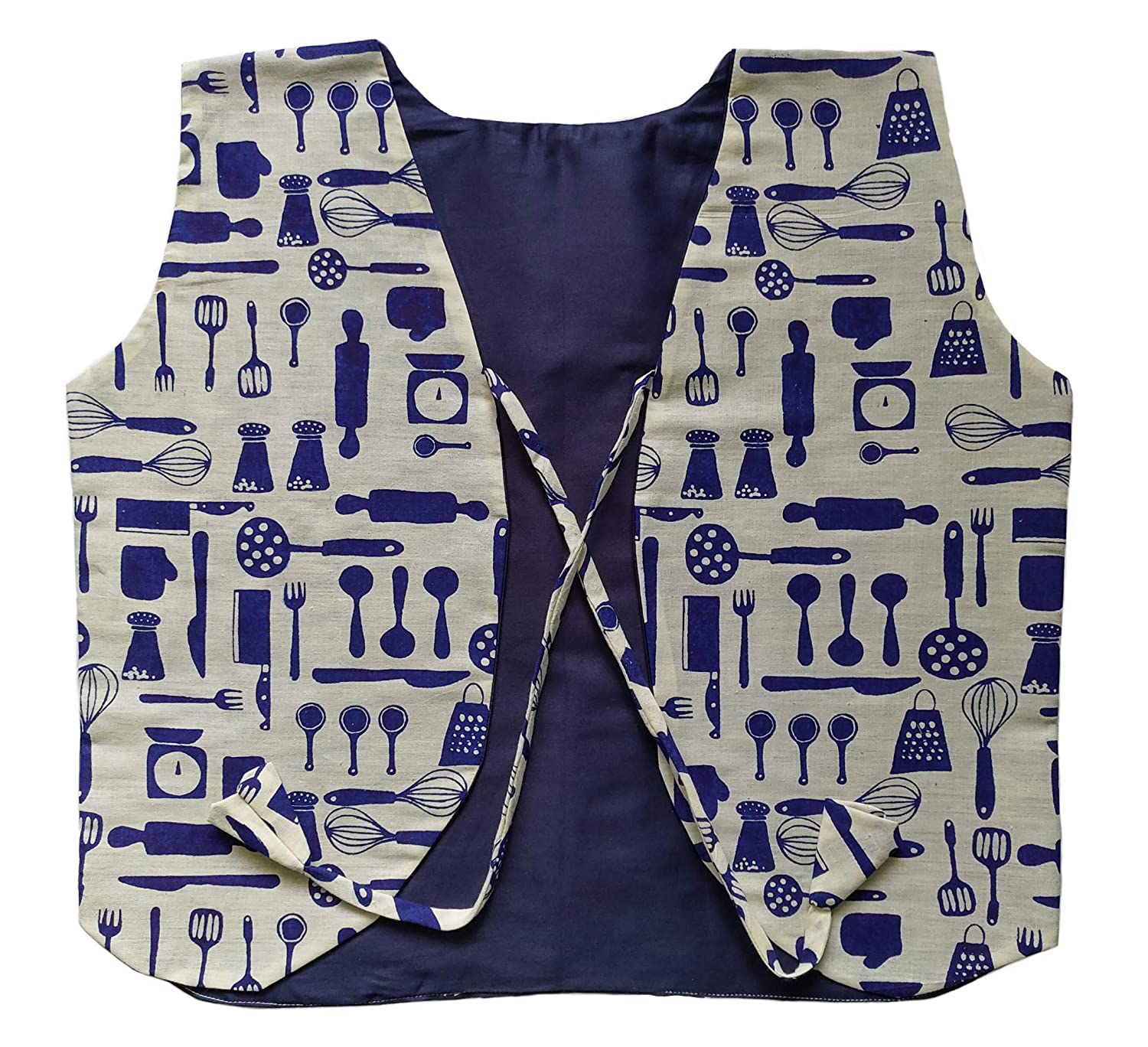 A sleeveless jacket is without any sleeves. It looks stylish and trendy. During summers, these can be best for you as they will make you feel light and comfortable. 
You can wear it at in-between seasons. If you think these types of jackets are perfect for your outfit, you can buy these sleeveless summer jackets for women online. 
 
13. Leather Jacket for women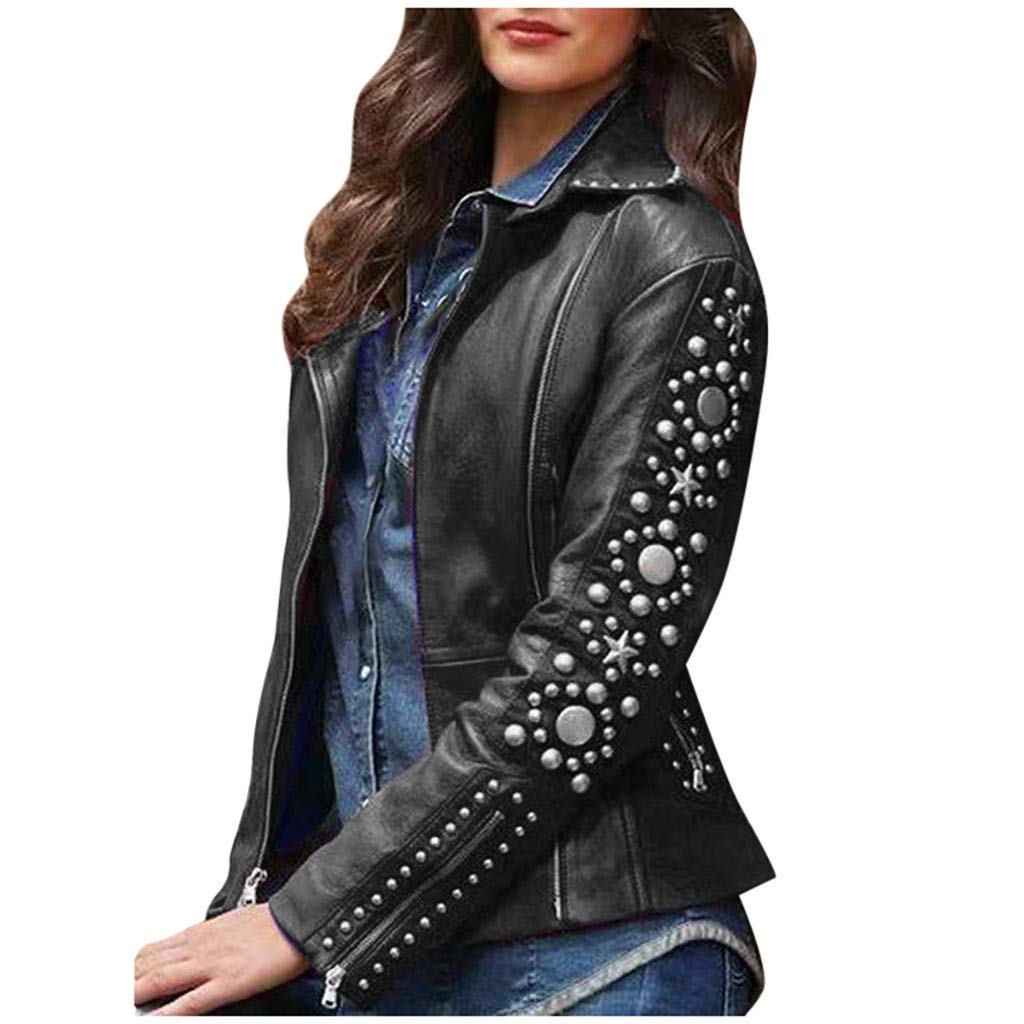 Leather jackets are famous among all men and women. Since these jackets are more prevalent in winter, you can even wear some of these during summers with a light top. 
Flaunt your style with thin leather jackets during summers that will look more trendy during a sunny bright day.
14. Linen summer Jacket for women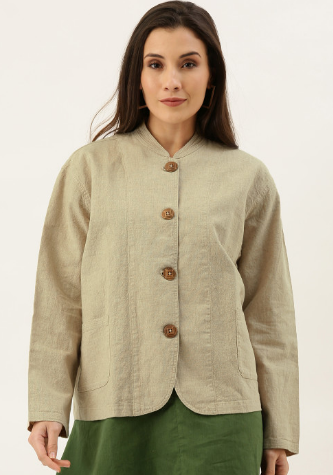 While most of the jackets are known to be popular in winters, these jackets are much more cooling for the summers. 
You can wear these linen jackets in the blazing summer heat, as they are made of light fabric and are comfy to wear. 
You can wear it to formal events, and sometimes pair it with a different colour t-shirt, shorts, and heels for parties. It creates a look that makes you stand out of the crowd.
This is all about some of the summer jackets for women. Summers can be a bit irritating if you are out in the sun, so prepare a dressing that will make you stylish and on the same hand protect your skin from the sun damage. 
Frequently Asked Questions 
Q1. Can jackets be worn in summer?
A1. You can wear jackets in summer with ultimate style. Jackets always look cool and stylish. 
Q2. Is it weird to wear a jacket in the summer?
A2. You can wear jackets that are loose, comfortable and lightweight. These will help you look smart and attractive but make sure not to wear jackets that are too warm. 
Q3. Can you wear a windbreaker in the summer?
A3. You can wear windbreakers in summers if they are loose and allow air to pass in during hot temperatures. 
Q4. What are some of the best jackets you can wear in summer?
A4. Some of the best jackets you can wear in summers are denim jackets, cargo, bomber jackets and many more.