Dream11 Tips and Tricks: Best Way To Earn Money
21 days ago
Dream11 is India's biggest website for fantasy sports experience. The online fantasy sports game includes cricket, football, and kabaddi. You can get up to 100% off with Dream11 cashback offers for leading e-wallets in India. 
You get a chance to earn big rewards for your sports skills. You can even invite your friends on the website and receive Rs. 100 as a cash bonus. 
Dream11 helps you earn real cash, you have to play more, level up, and you can get exciting prizes in return. 
To know more about Dream 11 tips and tricks, keep reading as I am going to discuss some of the best dream11 winning tips here.
Also, to avail the latest offers and Dream11 Coupons, click here to receive cashback while playing your favorite sport.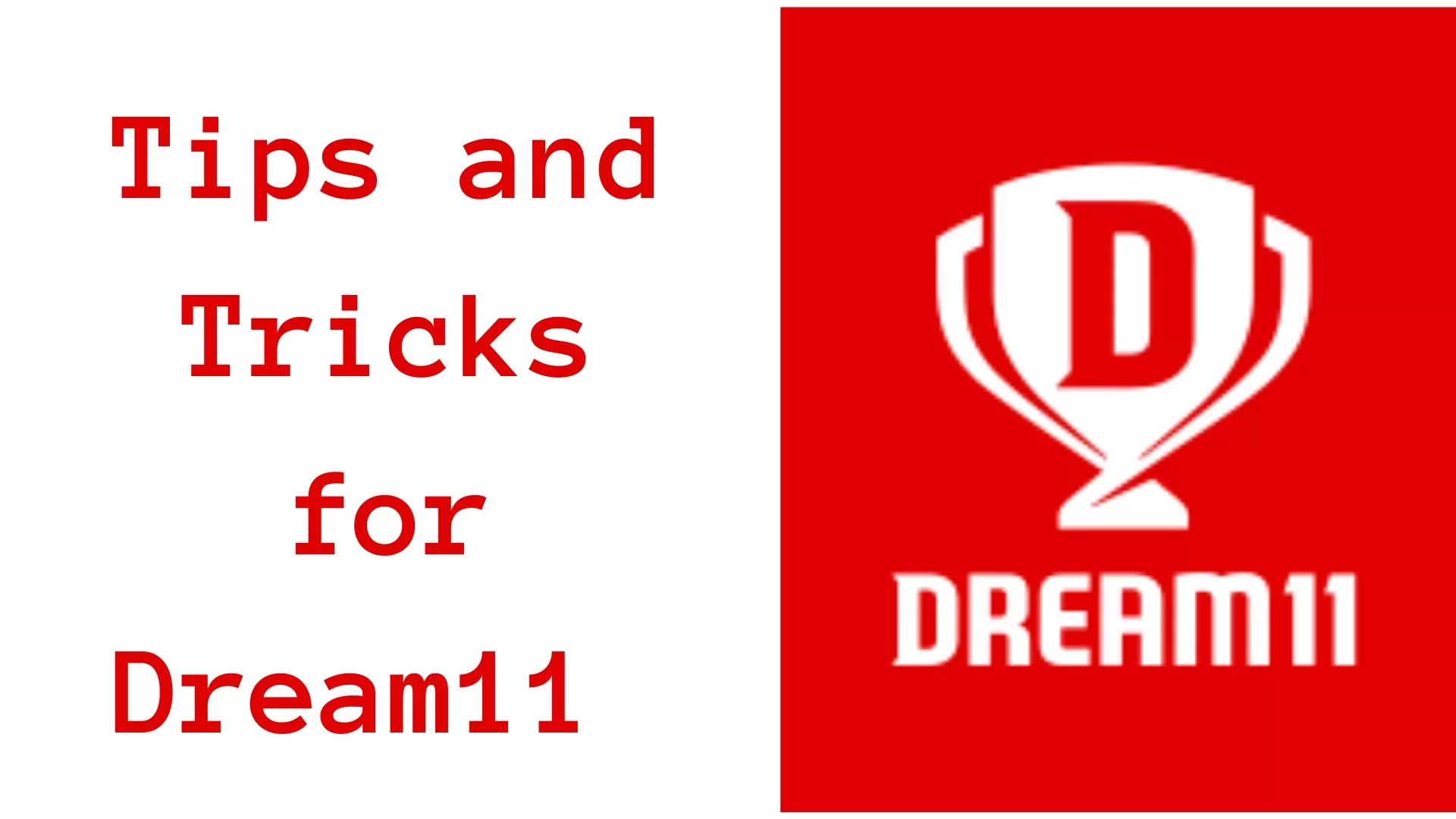 About Dream11
It is a fantasy gaming website where you can play your favourite sports online and earn money as well. It is India's number one Fantasy Gaming site in 2022.
It is a versatile gaming site where you can play Cricket, Football and Kabaddi all at one place. To play games and earn money you need to select a match, build your team from the list of provided players, and join the game. 
This gaming platform was co-founded by Harsh Jain and Bhavit Sheth in 2008, and since then, it has become the biggest and most popular fantasy sports site in India.
The company succeeded in partnering with the International Cricket Council, Pro Kabaddi League, International Hockey Federation, WBBL and BBL which has contributed to its success over the past years.
The online gaming site was recently in the news for their official partnership with IPL. The gaming platform is quite impressive and outstanding. It has MS Dhoni as its official brand ambassador.
Tips and Tricks for Dream11
Dream11 is a fantasy game app where you can play cricket and other sports to earn money. It has partnerships with ICC (International Cricket Council), Pro Kabaddi League, International Hockey Federation, WBBL and BBL. 
There are many Dream 11 tips and tricks which you can follow to earn some extra bucks. Create your virtual team by taking the best players around the world and earn points on their performance. Some of the ways to earn money on Dream11 are listed below. These are some of the Dream11 tricks which you can apply to play fantasy sports online and also win a good sum of money. Follow these Dream 11 tips and prediction to get a chance to win various matches on the website along with saving money with 100% cashback offers. 
1. Play smalls leagues instead of grand leagues
If you take part in grand leagues which are played by thousands or lakhs contesters, there is a less chance of winning. You will keep losing your money, and in frustration, you will lose the perfect mindset for choosing the best team for yourself. 
So, try your luck in playing small leagues, where there will be a higher chance of winning and earning money. This is surely a dream 11 best tricks. 
2. Choosing a wicketkeeper as the captain of your team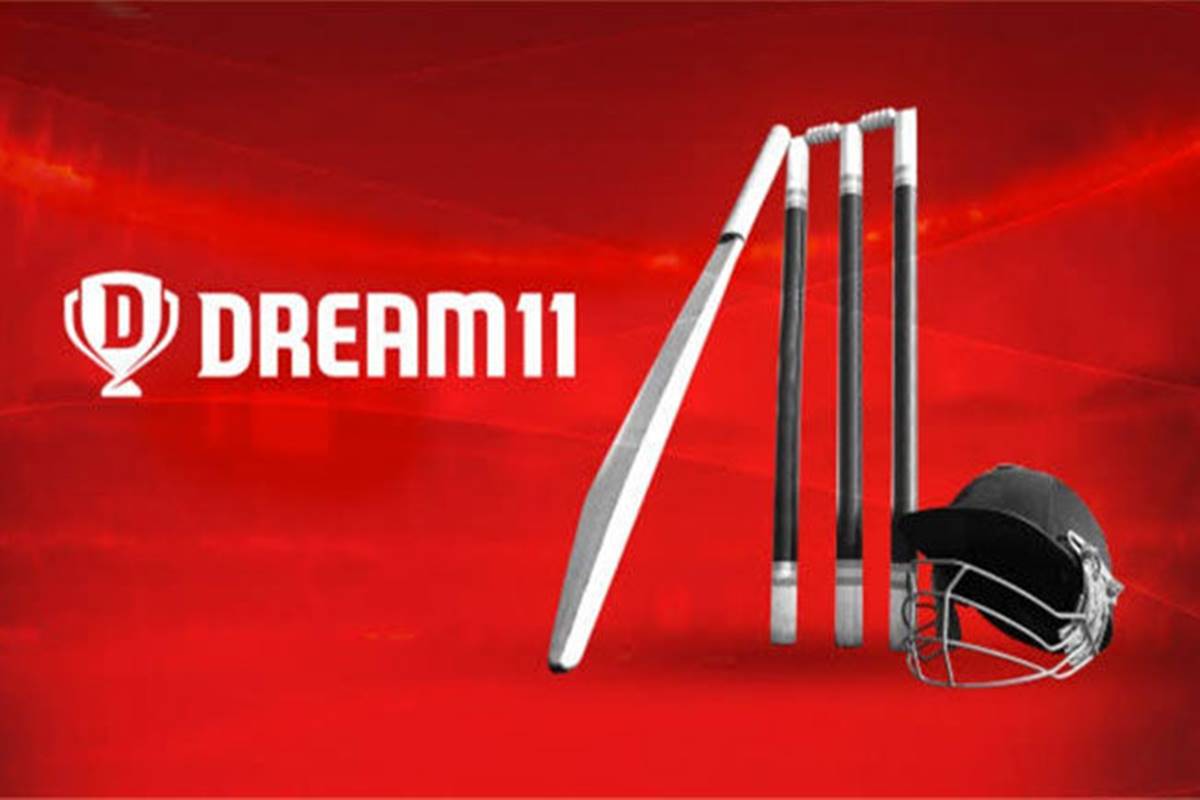 In Dream11, several cricket matches take place between two neck-to-neck sides. Both teams have great wicket keepers and batsmen in their ranks. You can pick up only one wicketkeeper in one match; if your wicketkeeper performs well with the bat and gloves, you will earn almost double points than your opponent team. This is one of the dream 11 team selection tricks that you should know.
3. Importance of the Toss
Now, this is one of the dream 11 prediction tips and tricks. Many matches on Dream11 are unmatched based upon the strengths, so it will be good if you focus on winning the toss and choose to bat first. If you do not get batting first, chasing a big target afterwards becomes a bit difficult for weaker teams. 
The team who wins the toss has the right to choose batting or bowling according to their wish. So, this becomes an added advantage for the team winning the toss as the team get the chance to decide what they can start with the best. 
4. Dream11 allows team modification after the toss

Usually, the toss occurs 30 minutes before start time; you get the most chances to predict the best players. So, you can modify the team until the match starts. Also, you can know many of the Dream 11 tips and tricks for today's match through different apps like F11, which gives you tips regarding Fantasy Cricket, Dream11 Prediction, Tips And Pro Kabaddi League. 
5. Understand the points system
Every fantasy sports app has a different points system. Many fantasy sports apps give a balanced points system between batting, bowling and fielding.
Many online gaming apps give more points to batting points such as runs, the fifties etc. whereas some offer more weightage to bowling points such as wickets, maiden overs, etc.
6. Select your star players wisely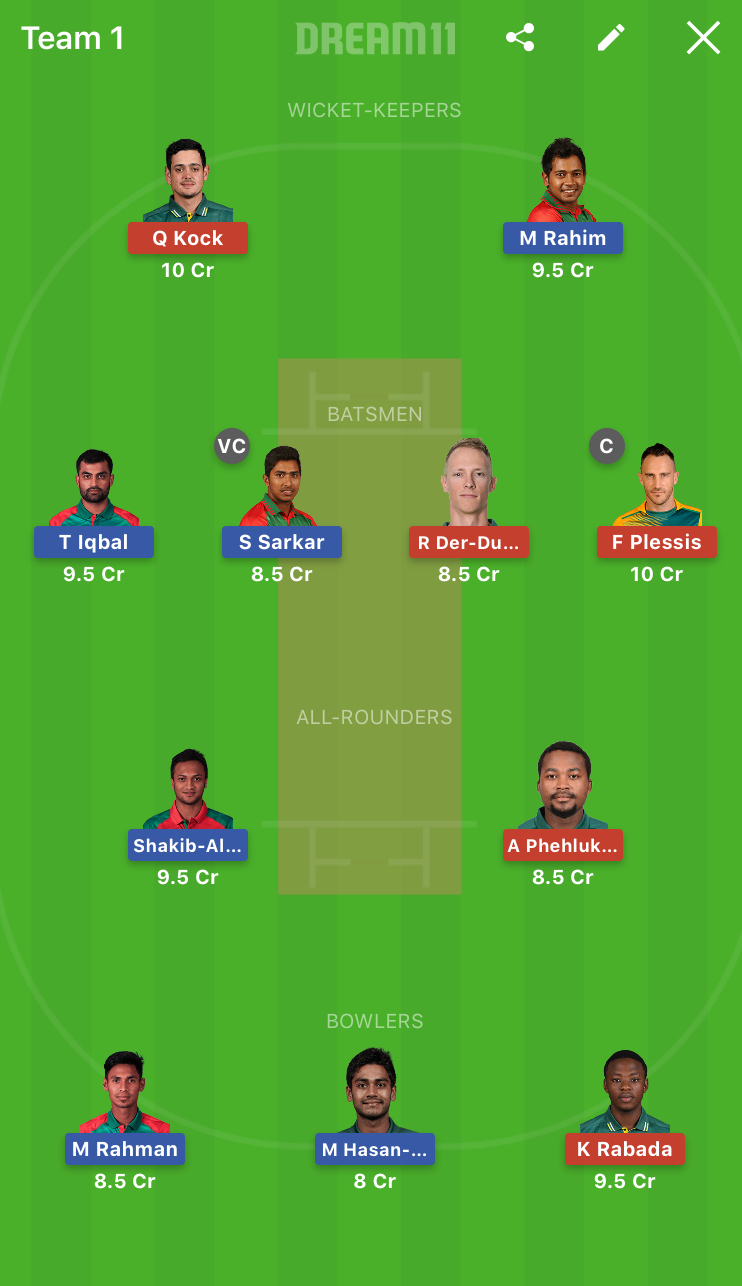 Think carefully before marking a player as captain or vice-captain. If an average player scores 10 points, the same player if marked as captain will get 2x, that is, 20 points. 
Vice-captain gets 1.5x, so 15 points. There is a lot of Dream 11 tips and prediction apps which you can follow to see how many chances you have to win a particular match. 
 
7. Refer and Earn 
Refer and earn allows you to invite your friends who play well on Dream11. You can even earn Rs. 100 as a bonus in your account. The more cash contests your friends join, the larger your cash bonus (max. up to Rs.100 per friend). 
So share your Dream11 referral code and earn a bonus amount on every new sign up. With your friend's help, you can win contests and earn some extra cash by playing your favourite sport. 
8. Do not Invest All Your Money in One Match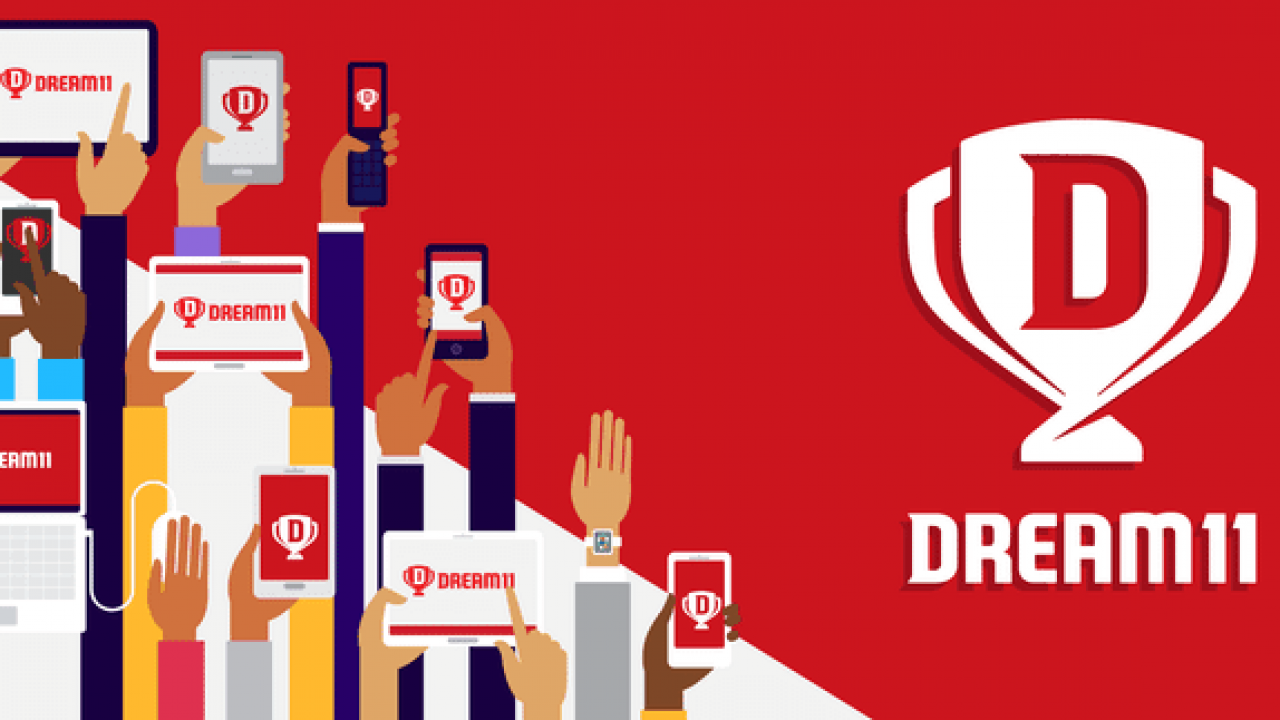 You should invest an equal amount in every match. If you spend all your money in one game, then luck may or may not favour you. 
Fantasy sports is all about winning or losing money at a go. So, remember not to spend a lot of money in one match as it will be a disadvantage for you. 
For instance, if you have Rs. 10000 in your Dream 11 account, you should divide it into ten parts, i.e. invest Rs.1000 in every match. This way you can earn more in the long run in Dream11.
9. Choosing All Rounders As A Captain
The best choice to win more contests is by choosing all-rounders as captain and vice-captain. The benefit of selecting all-rounders as a captain is that they provide you with some additional points in both batting and bowling. 
These players give you points on both innings with bat and ball. Captains will guide the overall team, so make sure you choose the right player as the captain to make your team win a match. 
10. Use multiple Dream11 accounts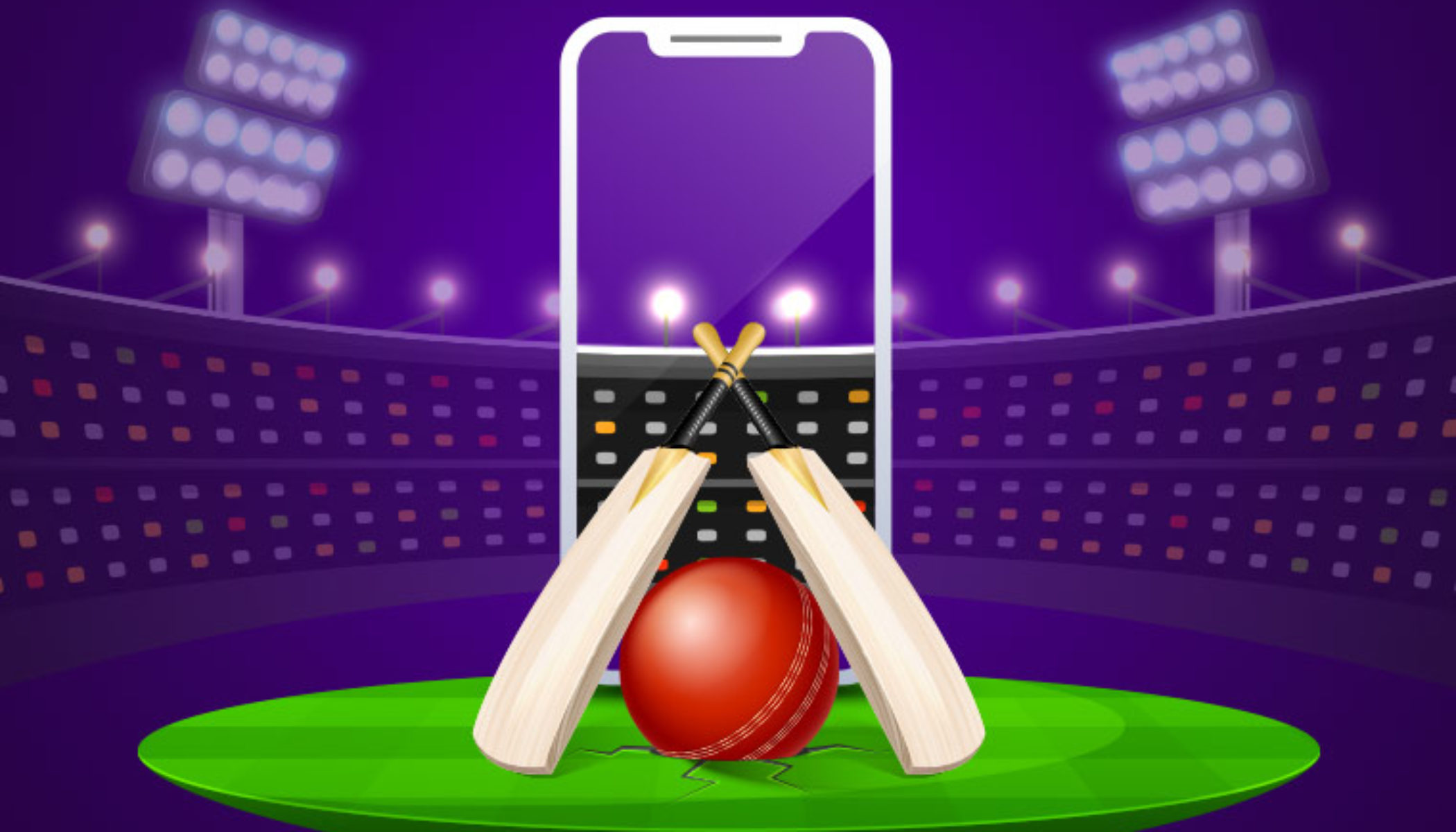 You can log in to two different Dream11 accounts. The method will help you play more from two accounts, and there will be a higher chance to earn money. 
Multiple accounts mean you can play more contests and even earn more money. If you also have less amount of money to invest in one account, you can start playing with the other one by starting from fresh. 
11. Keep track of who is winning in grand leagues
Checking how your competitors are winning leagues is also a technique to match them. You should be aware of the Dream11 winning tricks for that you need to know the name of the winning team, how many games it played, how many leagues it won, and also know if the team experienced a new one.
You will learn what your competitors are doing to top the grand leagues and what strategy they are applying to win a game in fantasy leagues.
12. Create a real team of 50 Dream11 users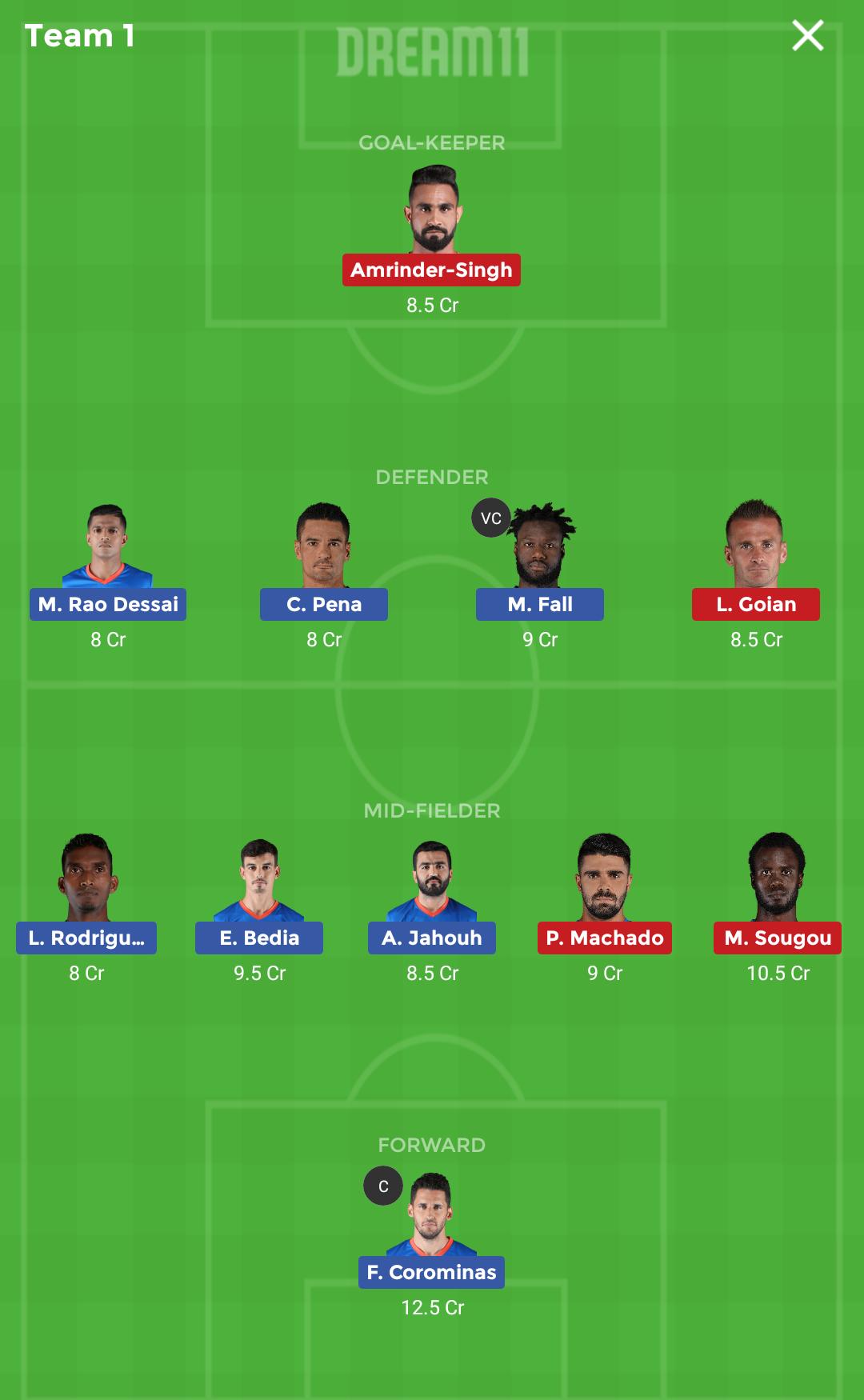 If you are playing in small leagues of Dream11, you do not need to group with any other user. Because in a small league, you require one or two safe teams to play the contest.
Some of the users create more than 300 teams for a single Dream11 match which is one of the Dream 11 tricks to win. The technique requires a significant amount to invest, but few people apply this tactic to make all possible combinations.
They try every best combination that can help them to win in Dream11. More the number of teams you create, higher is your chance to win and earn rewards. 
13. Boost Performance by Discovering Key Dream11 Resources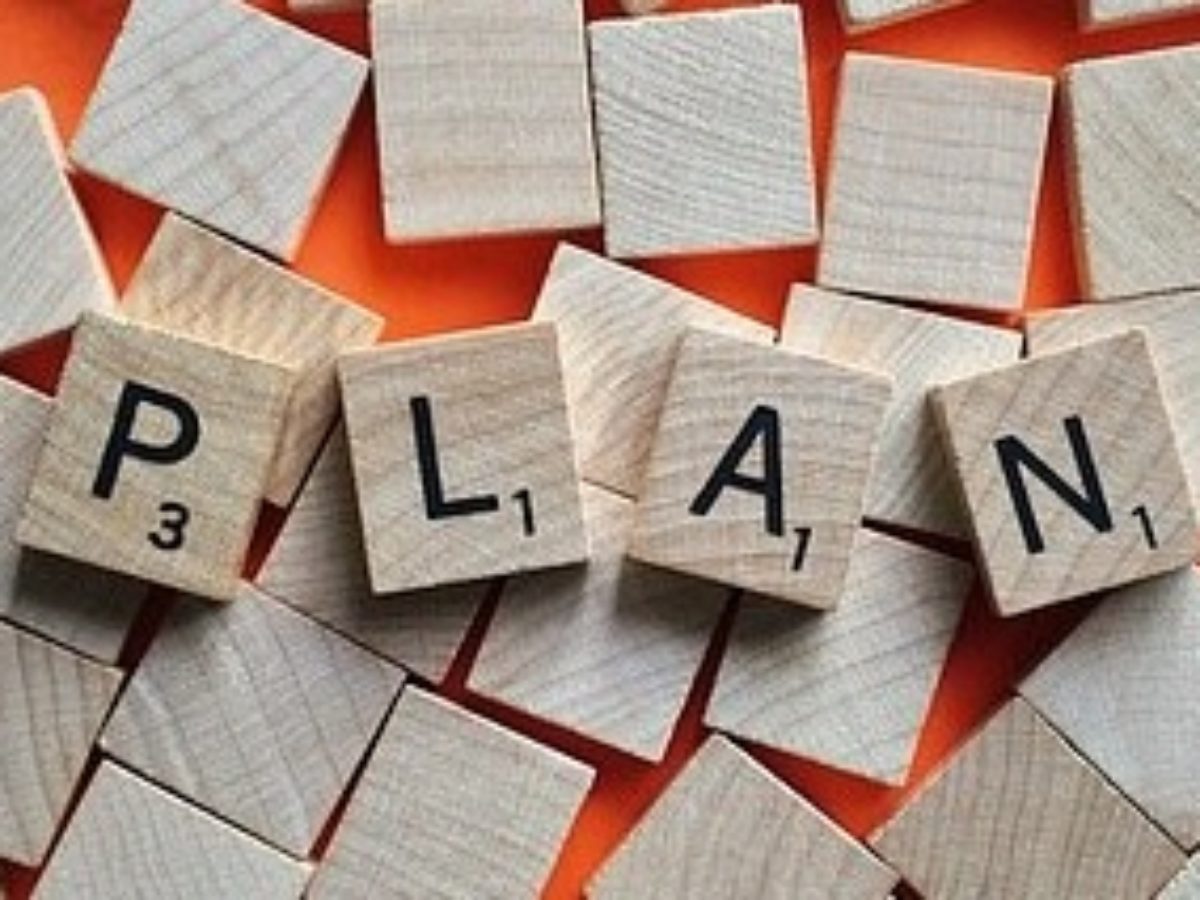 Start gaining more knowledge about the Dream11 application. Before forming a team, know everything about the game players, which is among one of the Dream11 playing tricks.
Make sure you join all Dream11 social media groups to get every latest update about the website. All these three resources are very crucial to use effectively to get good results in your fantasy gaming match.
If you use these techniques, you will not only win games, but it will improve your social standing. You can create your unique social media platform to share your winning teams once you start to make some money.
14. Dream11 Winning Team Planning to Beat the Competitor
You should be aware of the trick to select the Dream11 team. It is essential to have some skills that are necessary to win a cricket league on Dream11. Proper learning and knowledge about the game is the key. Also, applying appropriate skills and tricks are essential to winning a tournament. 
Keep training yourself and your team to build up experience and confidence. Competitors are the ones you need to play with, so make sure you know their strengths and weaknesses before you proceed to play. 
How to Play on Dream11? 
There is a lot of Dream 11 tips and tricks app, including Dream Guru, which helps you to get success in the fantasy sports league. So before you proceed, get to know some simple steps to understand how to play on Dream11. 
Visit Dream11.com or open the app

Create your team by selecting 11 players

Choose a captain and vice-captain for your selected team

Join a contest using your cash bonus

You can withdraw your winnings to your bank account if you win the competition.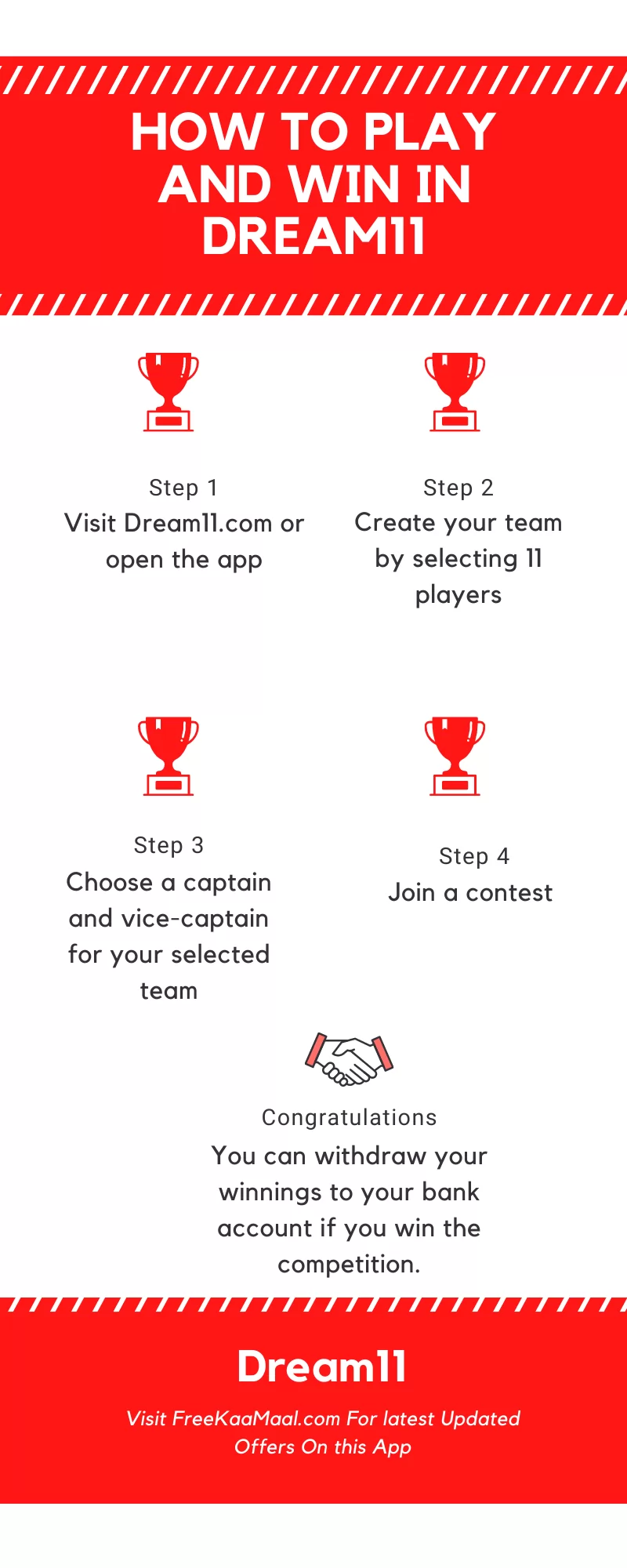 How do you increase your chances of surely winning in Dream 11?
To increase your chances of winning in Dream 11, be intelligent and alert and always make wise decisions. Start strategically and move intelligently. You can take into consideration these following strategies.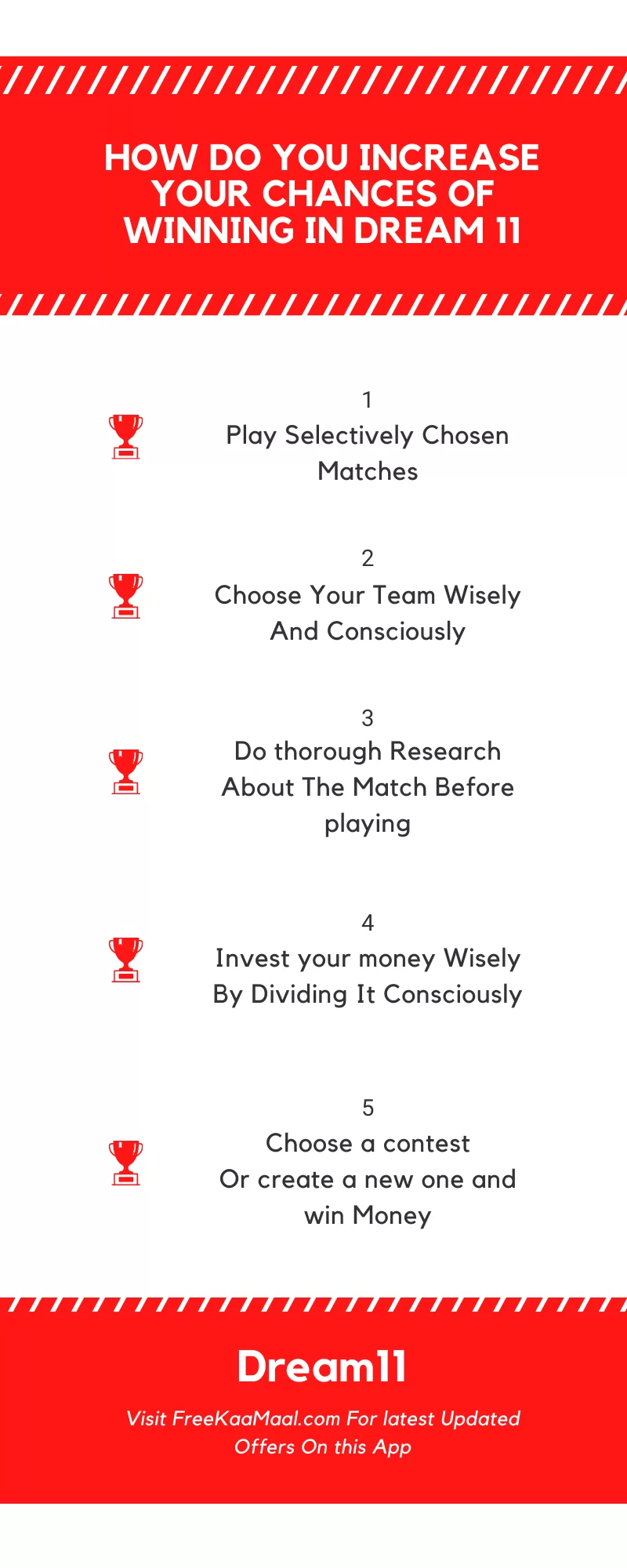 Dream11 Fantasy Cricket Tips and Tricks
Join Contests with fewer Members: If you join a contest with more than 10,000 members, the chances of ranking in the top 10 or 20 are very less. To win more money join small contests with 10, 20, or 30 members.

Understand the points system: Every fantasy cricket website has a different points structure. The point structure decides the best balance of your team. The players are given points for runs, fifties, wickets, catches, etc.

Select your Captain and Vice-captain wisely: The most crucial part of your team is your captain and vice-captain. You can make any player as captain and vice-captain. Selecting these two players is crucial to your winning chances because you can get 2X points for captain and 1.5X points for vice-captain.

Refer & Earn: Most Cricket fantasy apps have a referral program. Share your referral code/link with friends to earn a referral bonus. The money can be used to participate in cash contests. This is the best way to earn money with fantasy cricket apps.

Sign-up Bonus: Most fantasy websites also provide signup bonuses to users. The point is to help users get started. You can use the earned points to play in cricket leagues and win real cash.

Check Player Performance: Analyze the recent performance of players. Selecting a player on the basis of reputation is not smart. The current form is more important. Note down the players who have performed in the recent matches.

Deposit money offers: You need to deposit Money to join contests. Check the ongoing offers and coupons that give the most value for money. These coupons give you an additional cash bonus on the money deposited to your account.
Conclusion
This app is simple yet very attractive. It has a great interface which binds users to the game. The application is not at all complicated, and you can use it right away after download.This online gaming app was earlier present on the Play Store for download. But recently the play store has removed all the fantasy sports app. Therefore, you won't find this app on the play store anymore.But don't worry because you can directly download the app from the gaming website. That is all about Dream11 tips and tricks for winning contests and earning money. If you miss your childhood days and love to play online games, then download Dream11 and play different sports games and earn real cash with it. And, do not forget to use the dream11 win tricks.
Frequently Asked Questions 
Q. Is there any trick to win Dream11?
A. You can follow the above-mentioned quick tips and tricks to help you form winning teams in dream 11.
Q. Which is best prediction site for Dream11? 
A. The sports rush, fantasy pandit, and many more such sites gives you certain predictions for dream 11 games.
Q. How do you always win in Dream11?
A. To always win in Dream11, make sure you play online games often like a pro. Play smaller leagues which have higher chances of winning a match and earning more money. 
Q. How do I choose dream11 team tips?
A. All 11 players must play in the match. Make sure to choose a captain and vice-captain wisely. Make sure that you select the player according to match condition and play only chosen matches. 
Q. How do I withdraw money from Dream 11?
A. Login to your Dream11 account. Visit the My Balance page and click on the 'Withdraw' option under the winnings section. If your account is PAN and bank verified, you will receive an opportunity to enter an amount once you click on 'Withdraw'. 

Join Telegram Channel & Get Instant Deal Alert

75,062+

participants