How To Delete Dream11 Account?
8 days ago
Dream11 is one of India's biggest fantasy gaming sites that you can check out to enjoy all the latest online games and sports to win and earn money online.
However, if you are wondering how to delete Dream11 account permanently, you can check out our article to know the right way of doing it. It is not too difficult, and if you have a look at the sections below, you can easily see all the details. 
Dream11 is relatively easy to work on as all you have to do is simply add your favorite players to your team, and if they happen to perform well, you can earn rewards and money.
But if you want to know how to delete account in Dream11, then follow all the steps and details that we have shared and remove the data and account details from your device.
Also, if you are intrested to know tips and tricks of Dream11, we have created a dedicated article on Dream11 Tips and Tricks, which you can read and know the best way to earn money.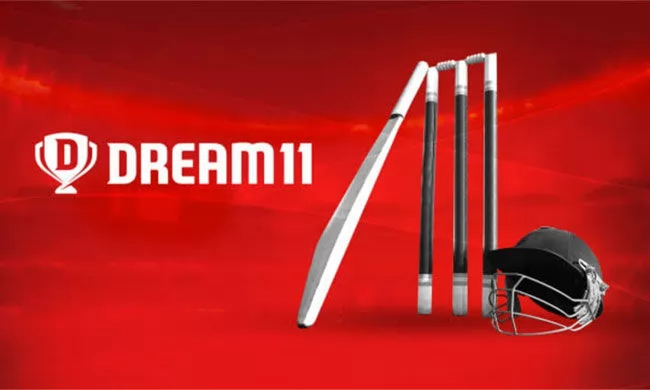 How To Delete My Dream11 Account
Deleting your Dream11 account is not too tough. The app offers a number of services that you can avail of, and if you want to earn from this app, it is not too difficult. However, if you are still looking to delete this app from your account, here are some exciting details that you can check to make sure you are deleting this app from your device. Do not worry because we will tell you how to delete Dream11 account permanently 2022.
How To Temporarily Suspend Dream11 Account?
First and foremost, we will look at how you can suspend your Dream11 account temporarily using the steps and procedures available in the Dream 11 mobile app. Just follow these steps, and the app will suspend your Dream11 account.
First of all, click on the "More Button" in the bottom right corner.

Select the "Help Desk" option.

Go to the "Contact" option present.

Select the "Suspend Account" option.

Click on the option to initiate the account suspension process. 

Select the duration of account suspension.
Once you have decided to suspend the account, you will have the choice of suspending it for either 24 hours or for 1 week. During this break, you will not be able to join or participate in contests and customer care services to the end suspension early will not be applicable. So before you proceed to suspend your account, make sure you have thought it through. 
How To Delete Dream11 Account Permanently?
If you want to know how to delete account on Dream11, then here are some clear, easy, and straightforward steps to do so. It won't happen if you uninstall the app from your mobile; you have to follow the procedure in order to permanently delete the account. So here are the measures to do that. 
Open your mail-id.

Select their Email address which is helpdesk@dream11.com

Text a mail to that address. 

Below is an example for requesting to delete your account from Dream11.
Email Format for Dream11 Acount Deletion: 
Subject: Request To Delete My Dream11 Account
Dear Dream11 Team,
I have a Dream11 account in your database with the name …………. and my email ID is…………. I am not able to use my Dream11 account anymore. Hence, I request you to kindly delete my Dream11 account from your database as soon as possible. Here are the details you might require.
Name: (your name)
Phone: (your phone number)
Email: (your email ID)
Thanks and Regards,
Your Name
Now, the support staff of Dream11 will check and delete the account for you.
Dream11 Customer Care
If you have any query or information that you want to clear, then reach out to the customer care cell of Dream11 on 18005729878 or send them a mail at helpdesk@dream11.com. This way, you can reach out to them whenever you need to and get your questions and doubts answered. 
Conclusion
So this was how to delete account from Dream11. Using some simple steps and procedures that are readily available in this article, you can easily get your Dream11 account deleted. I hope this article will help you to delete your Dream11 account easily. If you are looking for other similar articles, news, blogs, updates, and other details, keep following our website for more information. 
Frequently Asked Questions
Q. What is the Dream11 App?
A. Dream11 is a fantasy gaming app that allows you to win and earn rewards online with the help of online games and sports. 
Q. How to participate in Dream11 contests?
A. It is pretty easy to take part in Dream11 contests, you just have to log in to the app and enter the sports and games you wish to participate in, and you will be added to it. 
Q. How can I delete my Dream11 account permanently?
A. There are a few steps that you might need to follow in order to delete the Dream11 account from your phone. Check out the information mentioned in the article above. 

Join Telegram Channel & Get Instant Deal Alert

75,062+

participants