Dream11 Invite Code - Get Up to Rs. 500 on Signup
Get up to Rs. 500 on signup with Dream11 invite code and redeem your earnings from Dream11 account. 
By :
| Views: 9505



UPDATED ON: 25 Aug 2022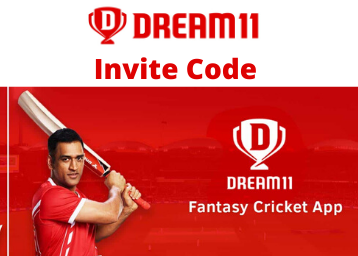 Dream11 is the first website that introduced fantasy cricket in India.. If you have started to play fantasy cricket on Dream11, use the bonus codes to grab some extra money. 
As now the website has gained popularity and more users, the cash bonus has amounted to Rs. 500, which is applicable for everyone new to the app.You can earn a good amount of cashback every time you invite a friend.
To know more about dream11 invite code, keep reading! We also have some of the Dream11 Tips and Tricks you can apply while playing fantasy sports to earn more cash rewards. You can read about Dream11 Tips and tricks here.
Dream11 Invite Code 2022
| | |
| --- | --- |
| Dream11 Invite Code Bonus | Dream11 Invite Code |
| Get up to Rs 500 Cash Invite Code Bonus | SHAIL4548FG |
You get Rs. 500 on sign up on the app. Once you have set up your profile, share Dream11 contest invite code free with friends to earn Rs. 500 per invite
You can earn a maximum of Rs. 500 from each friend by making them use Dream11 invite code 2022.
You can also earn a Cash Bonus 10% of your invited friend's total entry paid per match from the added amount.
.
How Many Friends Can You Invite?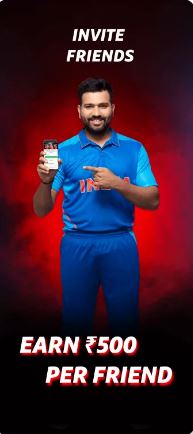 For the dream11 fantasy cricket gaming experience, you can enjoy playing the game with as many friends as you like. There is no limit in the number of friends you can refer to or invite in dream11 Fantasy cricket gaming. For every invite, you earn up to Rs.500 per friend. So who is stopping you from earning a cash bonus on every invite? Invite your friends and fantasy cricket lovers by following simple steps and start making a cash bonus just after your first invitation.
How To Use Dream11 Invite Code?
To earn money with each referral, you need to know the invite code for Dream11 today. Below are the simple steps you can follow to use the Dream11 contest invite code after you sign up on the Dream11 app. 
Firstly, install the Dream11 App.

Open the Dream11 Fantasy app.

Enter your Dream11 invite code for example, "SHAIL4548FG".

Finally, you need to verify your mobile number with OTP. 

Rs 500 gets credited in your wallet! 
When And How is the Invite Code bonus credited to my Dream11 account?
The Dream11 Invite Code Bonus get credited to your account with following terms and conditions:
You earn a Bonus when your invite code is used by your friends when they join the game

You get a 10% bonus of the total entry used from the added amount.

The maximum bonus up to - Rs500

It takes up to 48 hours after the match results for the bonus to get credited.

The bonus gets credited after your friend uses the code and registers on the app.

The verification of their credentials is important

Your friend will earn discounts and passes worth Rs.200 after using the invite code sent by you.
How To Play Dream11 Fantasy Sports Using Invite Code Bonus?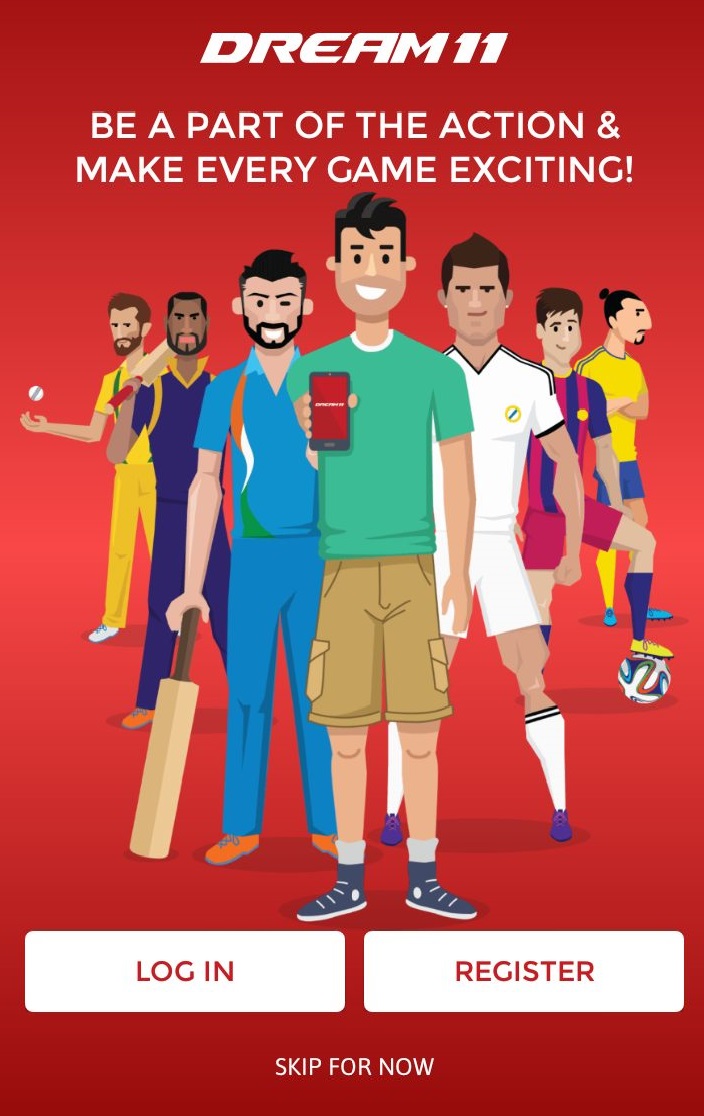 Playing Fantasy Sports on Dream11 is fun and easy. You can start playing Fantasy Cricket on Dream 11 using your Invite code Bonus. Just by following a few simple steps and use you 100 bonus points to play your first game
Once you have signup select any upcoming match, you want to play.

Create your dream team on Dream11.

You need to use your Gaming skills and knowledge regarding the game to create a team within 100 credits.

Next, you can join Free or Cash Contests and start playing.

You can play practise matches, and they can participate in Cash Matches for better understanding of the game.
Once the match is over you can check your account balance to find out your winning amount and you can go ahead and withdraw the money you have won using the bonus you got from Invite code. If you are a Football lover you can play Fantasy Football online on Dream11. You can learn how to play Fantasy Football on Dream11 here.
Money withdrawal on Dream11 is easy and hassle-free. You just have to follow a few easy steps to transfer your withdrawal amount in your bank account.
The first step to withdraw is account verification.

 Once you are done with that login to your Dream11 account

Proceed to My Account.

And click on the "Withdraw" option present in the winnings section.

Now enter the amount you would like to withdraw from your account.

You will receive a confirmation on your registered email id for processing the withdrawal from Dream11.

Confirm the withdrawal amount.

And you are done!
The verification is a safety measure, and it is a one-time process. You don't have to repeat it until you make any changes to your account. If you are withdrawing money for the first time you need to know the withdrawal rule. The rule allows you to withdraw a minimum amount of Rs.100 and a maximum of Rs 1 Crore at a time.
The credited bonus is transferred to your verified bank account within 3 working days. Before you place a withdrawal request, your Dream11 account should be verified. You can request for 3 withdrawals per day and not exceed a total value of Rs. 1 crore. To verify your Dream 11 account, you need to follow the steps below:
Go to the menu.

Click on Verify Now button.

Verify your mobile number by submitting an OTP you receive on your registered mobile number.

You will receive an email from Dream11 to verify your registered email id.

Click on the Verify Now button in the email and verify.

Next, you need to provide your PAN number and upload an image of your PAN Card and submit these details.

Also, you will need to enter your bank details and upload your bank account proof.

The verification process takes 10 days you will receive the updates by then.
Why Play On Dream11?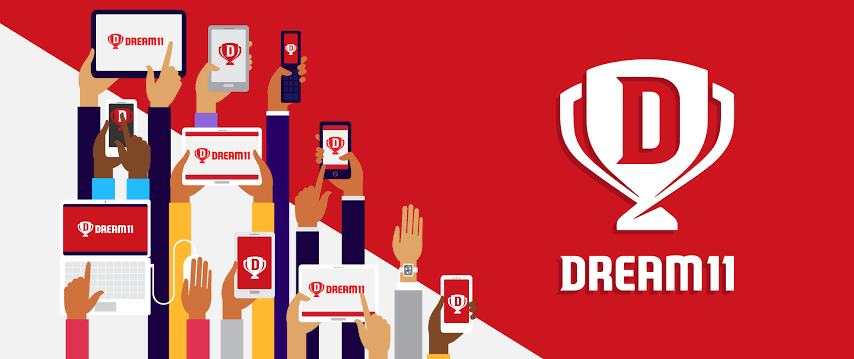 Dream11 is 100% safe and a verified website. Dream11 invite code today allows you to win cash every time your friend signs up. 

If you have good cricket knowledge, you can win cash prizes by joining paid leagues. 

You make your team, and if your team gets more points than the opponent team, you get a chance to win substantial money rewards.

You can participate in small and grand leagues.

Grand leagues are a bit competitive, but if you have skills, you can win up to 10 lakhs in grand leagues.
That was all about Dream11 invite code. Playing fantasy games on Dream11 will keep you entertained plus you can earn money while you play.
Dream11 Website
 It is a fantasy gaming website where you can play your favourite sports online and earn money as well. It is India's number one Fantasy Gaming site in 2022.
It is a versatile gaming site where you can play Cricket, Football and Kabaddi all at one place. To play games and earn money you need to select a match, build your team from the list of provided players, and join the game. 
This gaming platform was co-founded by Harsh Jain and Bhavit Sheth in 2008, and since then, it has become the biggest and most popular fantasy sports site in India.
The company succeeded in partnering with the International Cricket Council, Pro Kabaddi League, International Hockey Federation, WBBL and BBL which has contributed to its success over the past years.
The online gaming site was recently in the news for their official partnership with IPL. The gaming platform is quite impressive and outstanding. It has MS Dhoni as its official brand ambassador.
Dream11 App
This app is simple yet very attractive. It has a great interface which binds users to the game. The application is not at all complicated, and you can use it right away after download.
This online gaming app was earlier present on the Play Store for download. But recently the play store has removed all the fantasy sports app. Therefore, you won't find this app on the play store anymore.
But don't worry because you can directly download the app from the gaming website. Below we have mentioned how you can easily download the application to start playing and earning money.
Why Dream11 is the Best Fantasy Gaming App?
 If you are wondering what makes the Dream11 app better than any other apps then here we have some real reasons for you. 

Easy Register and Log-in
Dream 11 is an easy to access app which you can download online and install on your device. You can Register on Dream 11 using your Facebook profile or by using your email id and mobile number.
Just enter your email id and mobile number and set up your password and you are done. It is easy to register on Dream11. Also, you can similarly login to the app without any hassle. Use your credentials, and you are in.

Multiple Gaming Options
Dream11 is a one-stop solution for all Fantasy Games. You can play different Fantasy games online using this app. The app is versatile and has Cricket, Football, Kabaddi and more options for you.

Refer and Earn Program 
Dream11 runs a referral program where you can use an invite code on Sign-up to the app and get rewarded. Use Dream11 Referral code and win bonus on Sign up.
When you use a referral code on Sign up you can earn Rs 500 cash bonus which gets credited to your Dream11 account balance. You can use this bonus to play cash games. Also, when you invite your friend, and they use your referral code, you also get rewarded. You will get half of your friend's entry fee as a referral bonus.

Easy Withdrawal Option
After you have played a game, you can check your winning amount in your account balance. It is easy to withdraw your winning amount on Dream11. To withdraw the money, you have to click on the Withdraw option and verify your Bank account and Pan address.  Once your verification is done, place a withdrawal request. You can easily go ahead and withdraw your winning amount within five working days.
Some quick ways of making cash on Dream11 are through the signup, refer and earn, and invite code. So, join now and grab the best cash rewards if you are having the skills of a particular game. 
Frequently Asked Questions
Q1. What is the invite code in Dream11?
A1. If you are new on the Dream11 website, you can refer to Dream11 friend invite code to anyone who joins the app or website. You will receive Rs. 500 referral amount and your friend will get to unlock Discount Coupons & Passes worth Rs.200.
Q2. What is Dream11 invite code 2022 today?
A2. If you are a frequent user and player on Dream11, you can share your invite code or referral link with your friends to the website. This way you can avail Rs. 500 invite bonus.
Q.3How do I add invite codes?
A.3  To add invite code, you need to install the app and add the invite code.