DocsApp Referral Offer - Earn Up to Rs. 99 on Sign Up + Rs. 70 Per Referral
"DocsApp is an online health consultancy which is offering free cash of Rs. 99 on Sign up and Rs. 70 on each referral. Read the article below to know how
By :
| Views: 2403



UPDATED ON: 4 Feb 2020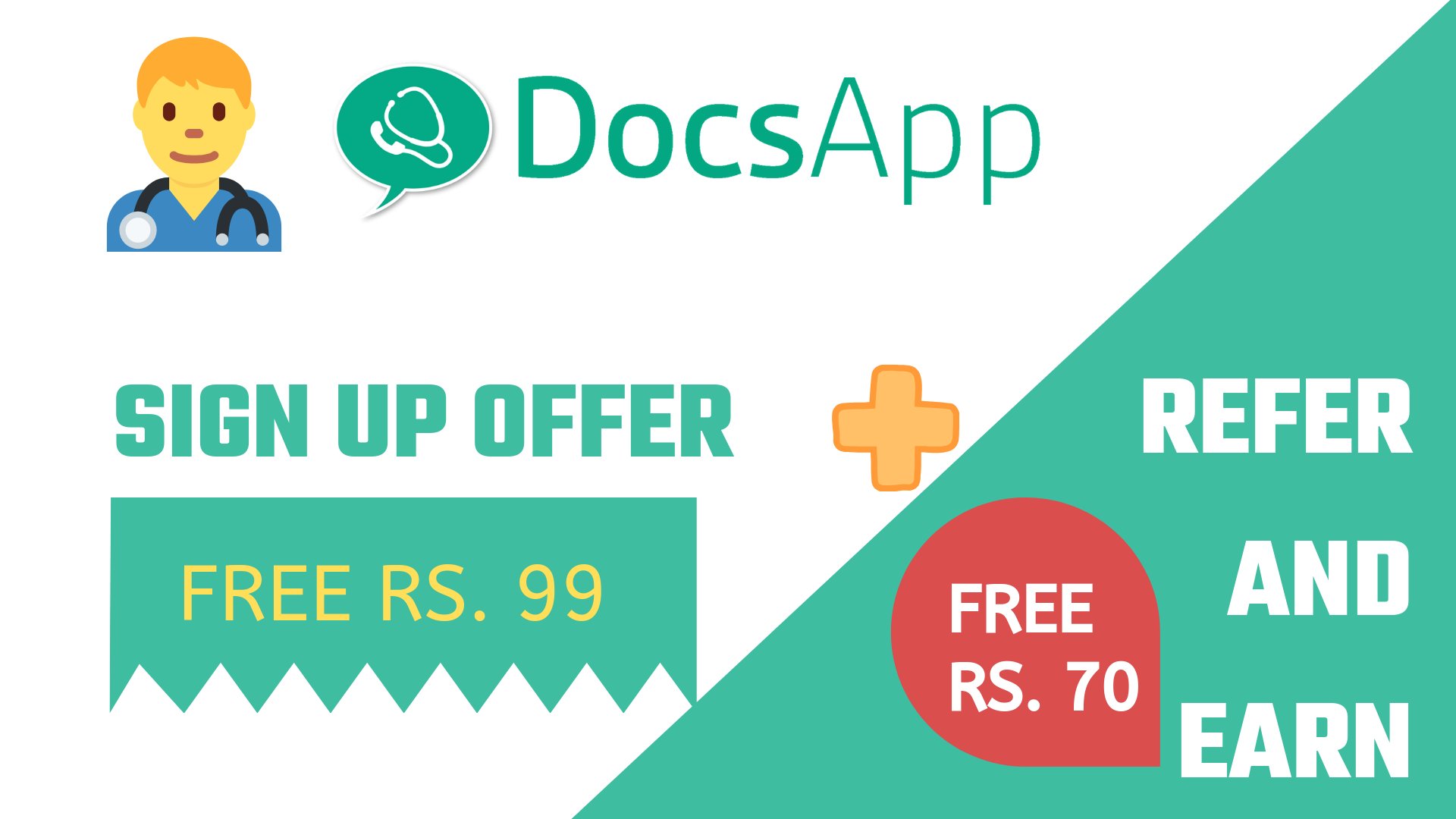 DocsApp is an online doctor consultation app to consult specialist doctors on chat or call from the phone, privately and securely without an appointment.
At DocsApp App you will find Doctors online from Bangalore, Mumbai, Hyderabad, Delhi etc Specialist Doctors are available in Gynecology/Gynaecology, Dermatology,  Pregnancy diet, Pregnancy problems, Hair Scalp Care, Psychiatry, Pediatrics, Weight management, Stomach problems.
Don't you think it is a great initiative??
If Yes, then it's time to be double happy as here you will get to know about Docsapp referral Offer.
While getting consultancy from health issues you will get free cash just by signing up on DocsApp and will get more money by referring Docsapp to your friends and family.
Meanwhile, if you are looking for some discounts on medicines, then netmeds offers on medicines will be of some help to you.
DocsApp Sign Up offer - Earn Free Rs.99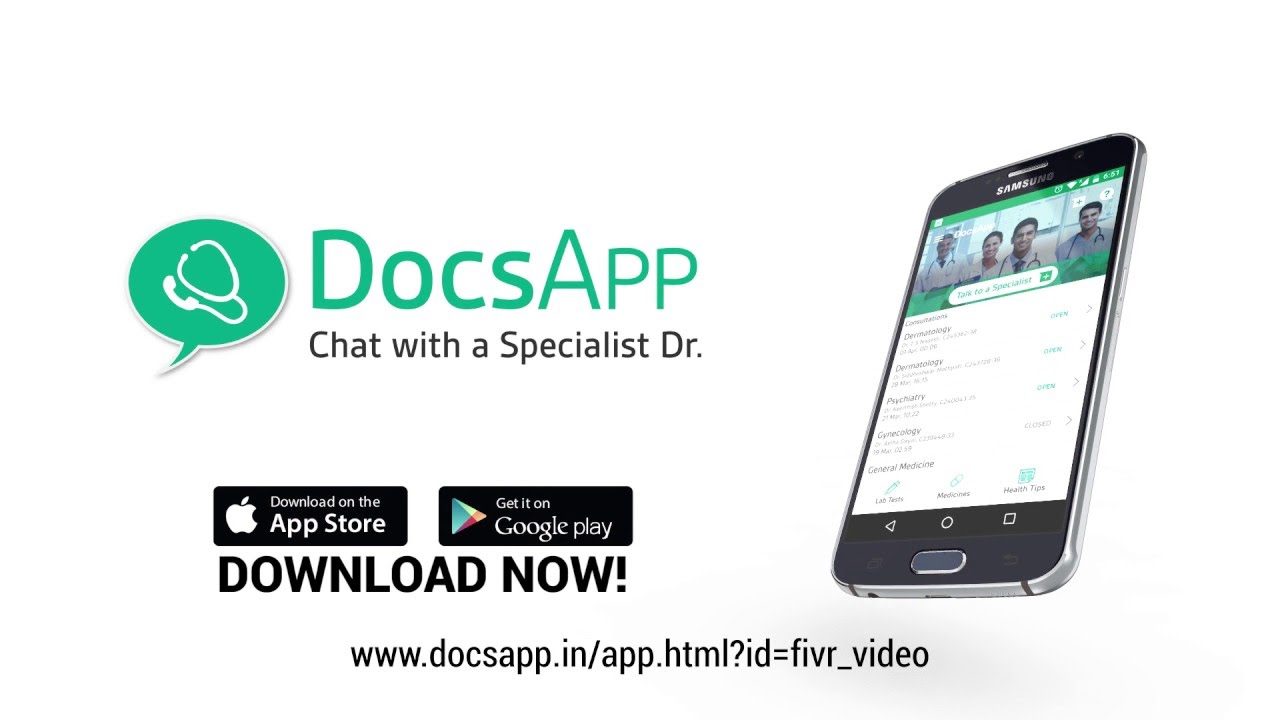 In the medical field, we have covered an extra mile. What do you think??
And now the boom of internet access and materials it has become even more convenient to grab any piece of information or product.
That's why today you are able to use DocsApp to chat with a doctor in 30 minutes, take consultation, Give a rating and review the doctor that will help the other new person coming to docsApp and getting medical help.
Apart from all these benefits, you will get Free Rs.99 on Signup to DocsApp.
How to Avail DocsApp Sign Up Offer
Click here to download the docsApp App from the play store.

Open the App and choose your default language.

Now provide your mobile name, full name and email address.

Click on to agree and proceed.

You will receive an OTP, Enter that 

Complete your sign up process.

And You will receive Rs. 99 on your DocsApp cash section.
Note: DocsApp cash can further be converted into your paytm cash.
DocsApp Refer and Earn Offer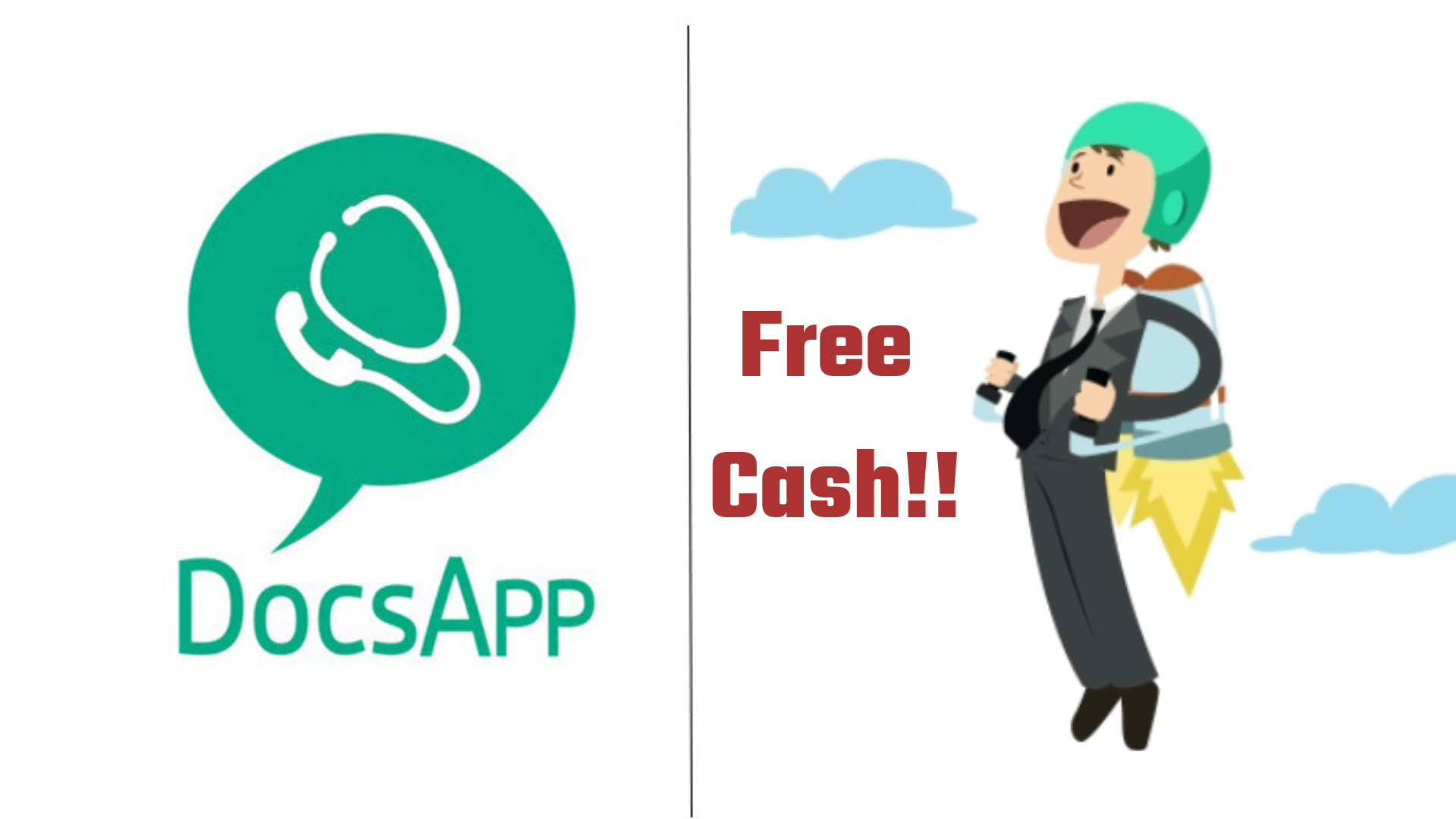 With DocApp you can consult with the doctor through chat or call at your convenience. 
Here you no longer need to face the pain of booking a Doctor appointment, travelling in traffic and waiting at a clinic or hospital for a doctor.
So, why not refer to this wonderful app to your friends and family and help them in find health solutions on the go. And earn Rs. 70 on each referral.
Ultimately, through this Refer and Earn offer you will get free Rs.70 on every referral while your friend will get Rs.99 on Sign up. 
This is just a real loot offer!!
How to Avail DocsApp Refer and Earn Offer
Follow the steps above for the signup process.

Now click on the top left side menu.

Click on the Refer and Earn menu.

From there you will receive scratch coins of worth up to Rs. 70.

Scratch it and see how much you earned. 

Your friend will also receive the scratch coins.

Enjoy!!
Terms and Condition for DocsApp
Offer is valid only for a limited period of time.

Amount to be redeemed has some constraint like for paytm cash it is Rs.500.

The Scratch coins money is not fixed. 

For sign up, maximum Rs.99 can be achieved.

For refer, maximum Rs.70 can be earned.
Steps To Redeem Wallet Money in Free Medicines and more
Open DocsApp.

Click on the menu from the top right corner.

You will get multiple options to claim your money, Paytm Cash Claim now is one of them.

Click on it and Redeem your wallet Money.

That is how you will get your free Paytm Cash.

Minimum redeem amount is Rs.500 in Paytm wallet
Why DocsApp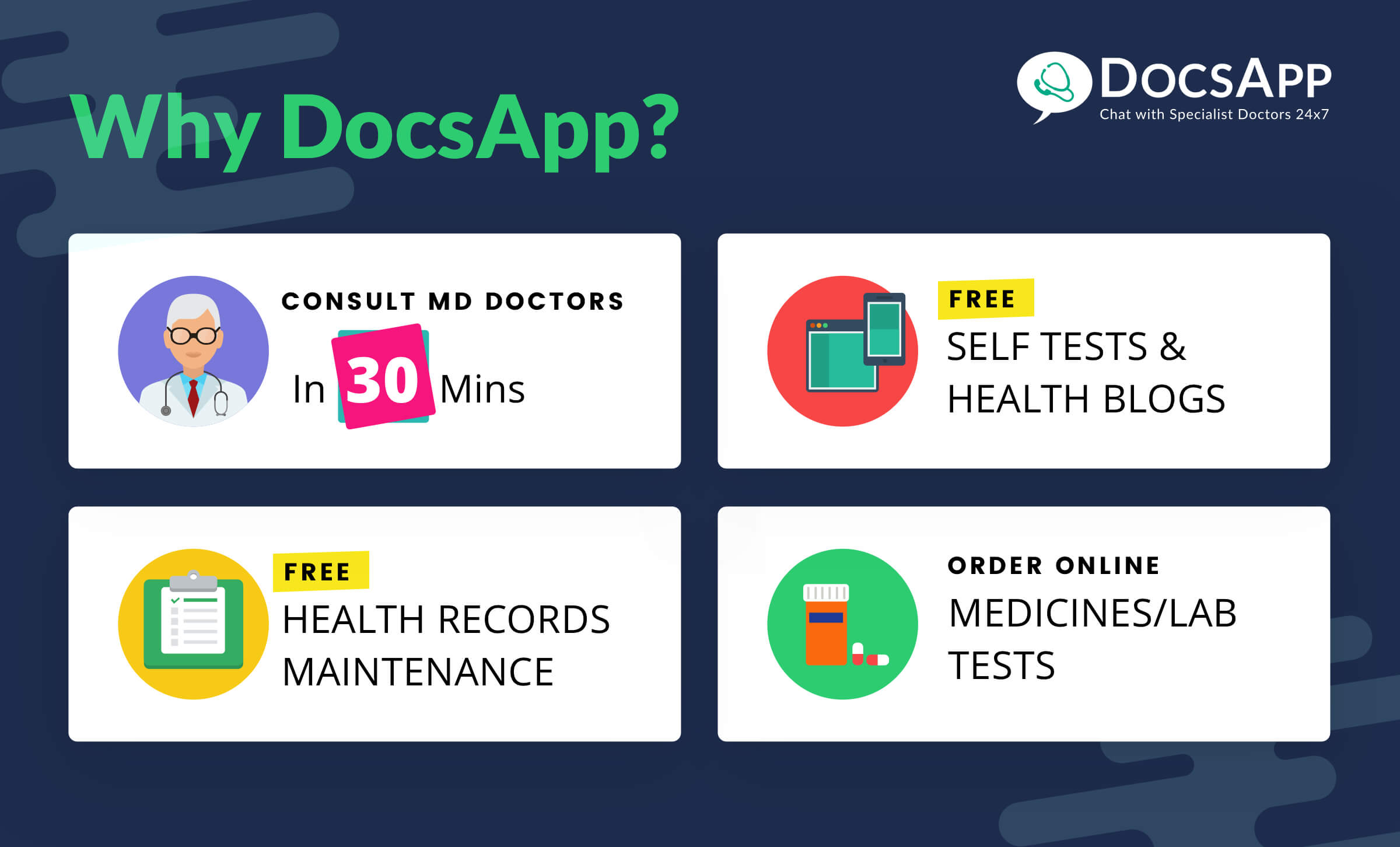 Consult a doctor within 30 minutes.

Free Self test and health blogs

Free health records maintenance

Online order medicines/lab tests
How you can get a consultant with a Doctor from DocsApp Online
Specialities Available at DocsApp
DocsApp has doctors from all the specialities mentioned below:

Gynaecology/Gynaecology - PCOS, late periods, irregular periods, 
PCOD issues and all women related health problems 
Psychiatry - depression, suicidal tendencies, anxiety, mental tensions relationship issues 
Dermatology - skin issues, rashes, itching, dry skin issues, acne, black spots etc. 
Hair Scalp Care - hair fall issues, dandruff issues, rashes and itching on the scalp, dry hair, hair whitening 
General Medicine - Fever, cold, infections, digestion problems, cough and any other general health problems 
Paediatrics - Fever, Cold for babies, diet and food for babies, vaccination Weight Management 
Diet & Nutrition for Weight management, personalized diet charts and exercise charts for gaining and losing weight 
Pregnancy diet - post-pregnancy weight management, personalized diet and exercise charts for post-pregnancy weight management Acidity, Gas and stomach issues
In short, More than 70% of health problems can be treated online by a doctor through chat or call consultation on DocsApp.
So whenever you feel down please consult any doctor via DocsApp and get the right information and suggestions.@A step toward a healthy society.
Frequently Asked Questions 
Q1. What is DocsApp?
A1. DocsApp is a doctor consultation app that makes sure doctors are easily accessible to you. The idea is to connect the healthcare ecosystem so that patients can have easy access to healthcare services.
Q2. How do I get a refund from DocsApp?
A2. No cancellation or refunds are applicable in DocsApp. You can submit a claim for a refund by emailing help@docsapp.in and providing a specific reason for the refund request. 
Q3. What is online doctor consultation?
A3. Online doctor consultation is convenient for those who live in remote areas. By using a video conferencing platform smartphone apps, doctors can connect with patients and diagnose them.
Q4. How do you use the Docs app?
A4. Download the Google Docs app. Create a document. You can share files and folders with people and choose whether they can view, edit, or comment on them.