How To Read Books Online For Free? 
Do you love reading books? Here are some of the ways as to how to read your favourite books online. 
By :
| Views: 368



UPDATED ON: 30 Mar 2020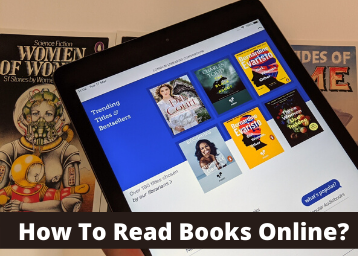 Are you among those who love to read books in this digital world?
Many times it becomes difficult to go to a bookstore or a library to purchase a book; in this case, it is better if you know the best sites to read books online. 
Online book reading can save your money by buying a new book and also saves your time to go out and select the best book you want to read. 
Also, there are a lot of sites where you can read books online for free!
Isn't it great?
Also, to know ways as to how to read books online, keep reading!
If you would like to gain more knowledge about the Best Selling Books in 2020, then click on the link to get more details. 
 
Best Sites To Read Books Online For Free
There are a number of books that you can find online and read whenever you wish to. These are in the form of E-books so just need a good internet connection, and you are good to go.
You can think of your favourite book and go on reading it whenever you feel bored, or you wish to read. Some of the best sites to read books online are listed below. 
1. Project Gutenberg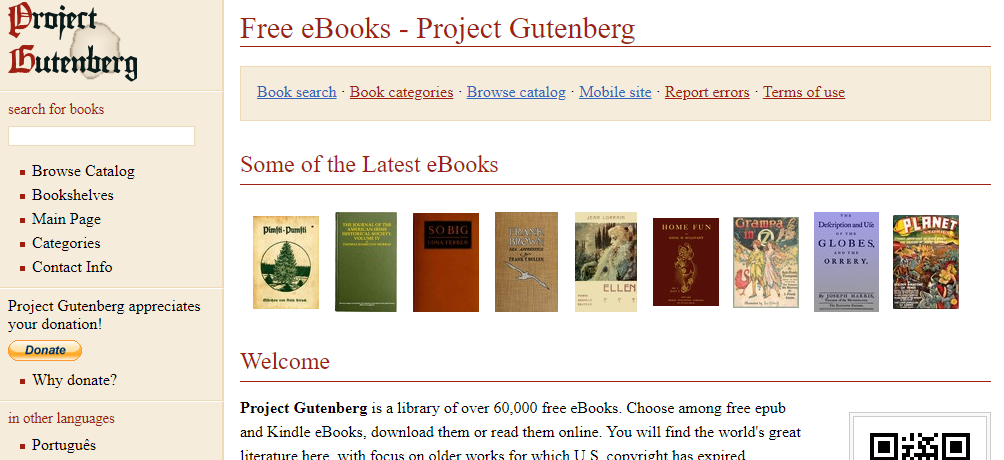 Project Gutenberg is the beginning of all ebook sites. It started in 1971, when the first ebook, "Declaration of Independence of the United States of America" came. 
There are about 45,000 public domain books in the catalogue. If you are looking for great classic books, Project Gutenberg is the right site for reading books online. 
You can read the book online in two ways. First, go to the page with book details and click on read this online ebook link or you can open the HTML file.
The Read online default option displays only the unformatted text of the book. The Ebooks from Project Gutenberg are maintained exceptionally well.
Using an HTML format to read them online is a perfect idea. Once you open the file, you have the simple full-screen view that you can scroll through.
2. Riveted
Riveted, a young adult imprint of Simon & Schuster offers one full-length title each month that visitors can read for free on its website. 
Besides, several multi-chapter selections are available for its new releases. You can get the best books to read online for free on this website.
You might find yourself spending hours scanning these engaging titles, ranging from laugh-out-loud romantic comedies to action-packed stories. 
Teens and fans of young adult literature can discover new books to connect to their favourite authors and read books free on this site. 
3. Internet Archive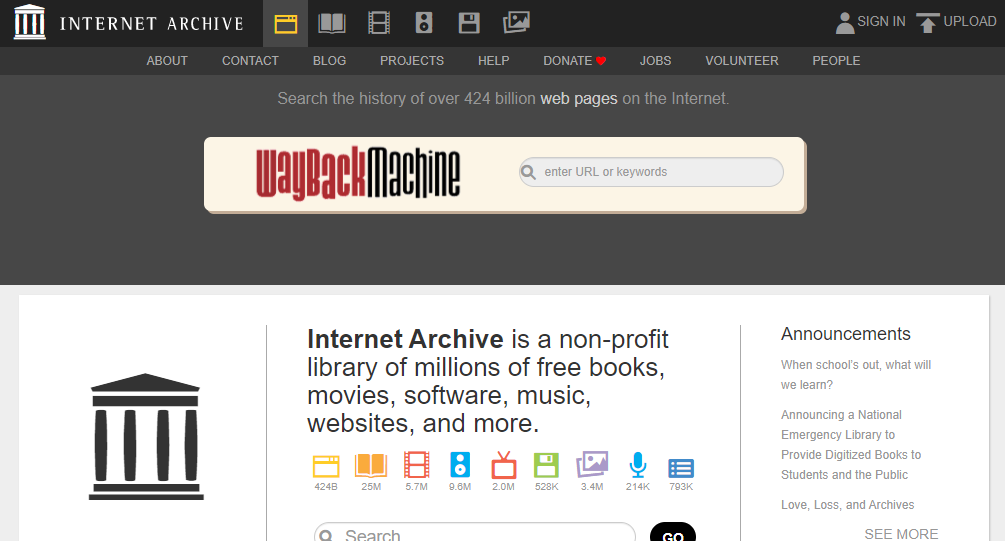 Internet Archive started in 1996, is a non-profit organization offering free access to digital content, including books, images, videos, and audio files.
The catalogue has over 6,000,000 fully accessible public domain ebooks. If you want to know how to read the books online, just open the website and search your favourite book. 
You can use the search box to find whatever online content you want. You can also distinguish the results by relevance, rating, download count, etc. 
The website helps to view the scanned pages of the book, which brings an extra flavour to reading.
4. Radish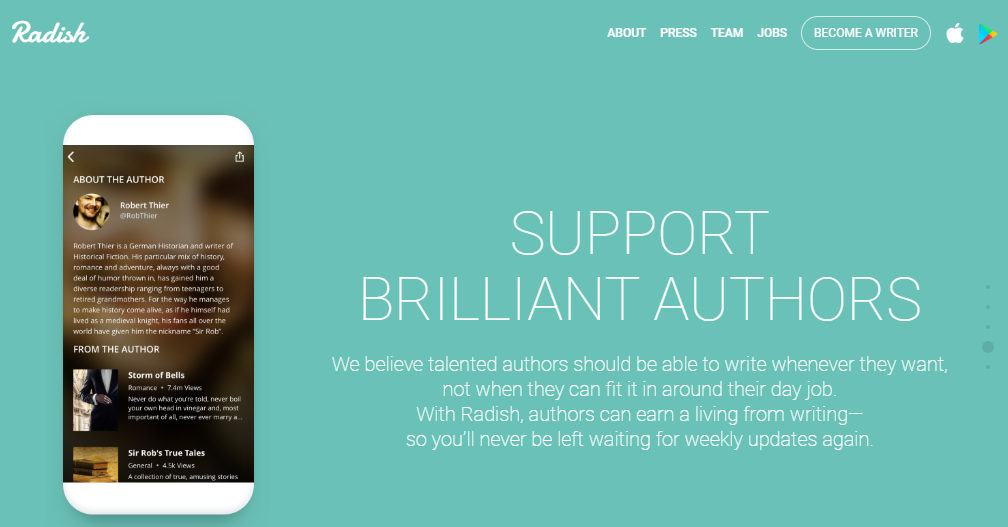 Radish is an app that offers serialized fiction from established bestselling authors and emerging new voices. 
It is the brand new mobile app for serialized fiction, bringing you early access to stories from top writers. So, you get to read great stories online in just a go!
Users can purchase a "coin" to read the latest chapters at their time of publication or wait a week and read them for free. 
With so many amazing titles in every genre imaginable, you might find it hard to wait for the reading the next chapter. 
5. Open Library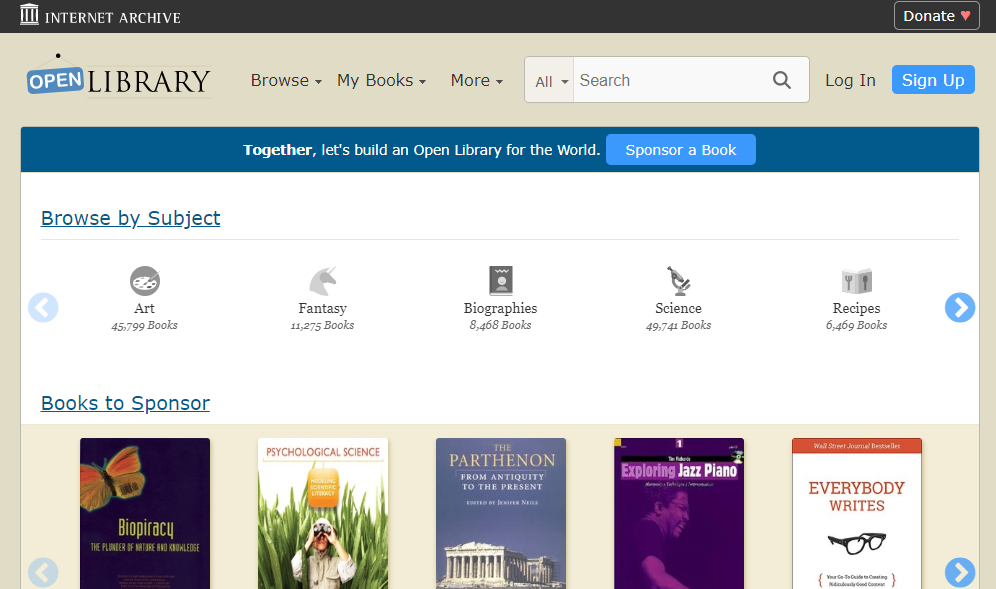 The site has more focus on collecting library records. The site claims to have 6 million authors and 20 million books. 
It creates one web page for every book ever published. On a page of a single book, you can find all its documented editions.
You can search inside 2 million titles. To read a book, you have to click on the read icon, and you will land in the full-screen online reader, which is similar to the Internet Archive.


6. Google Books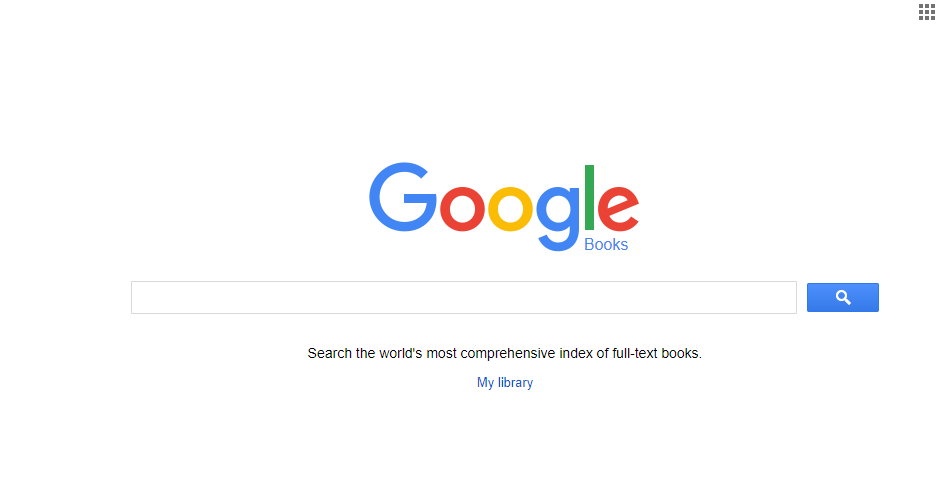 Google has scanned a vast collection of books that turned into viewable files that are now available on Google.
The homepage of Google Books is a search box. Google will always prompt you to check out Google Play which is their online bookstore.
To stay in the Google Books project, you have to use the search box on the left side of the main page.
You can also type in an author or a book's title. After visiting the website, click on Search tools, and then you can read in any view. 
If you select full view, then you can see only the books that can be read online from the beginning to the end.
7. Smashwords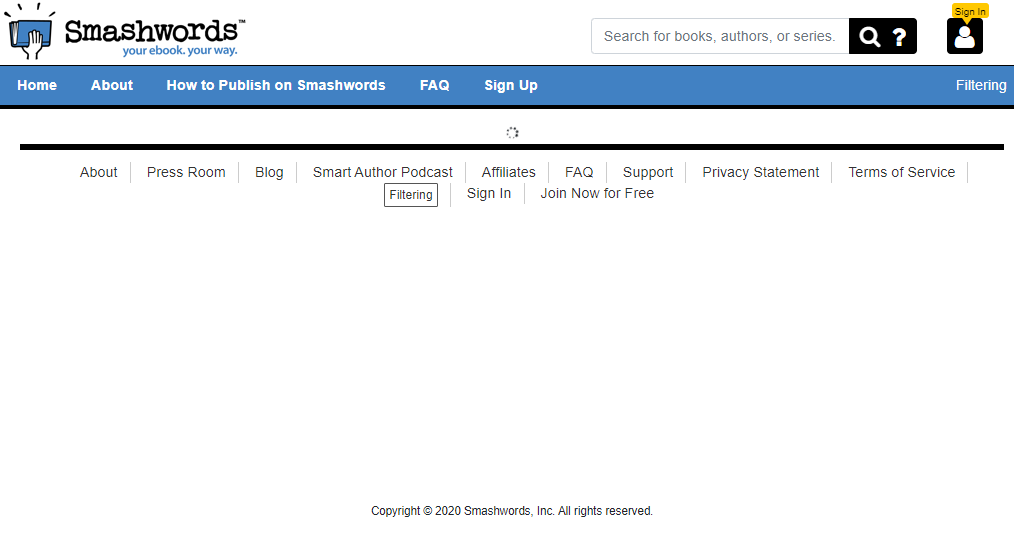 It is the biggest and most advanced site with ebooks from independent authors and publishers. There are around 300,000 from over 100,000 authors up till now. 
They even sell many Smashwords books in big bookstores. Just open the website to know the answer as to how to read books online.
All these bookstores offer to send you a sample file to your connected device or application.  Although options to read books online are limited to selected titles or short excerpts.
On a page with book details, you have to scroll down to see a table with available ebook reading formats. Then, click on online reading to start reading.
8. Blurb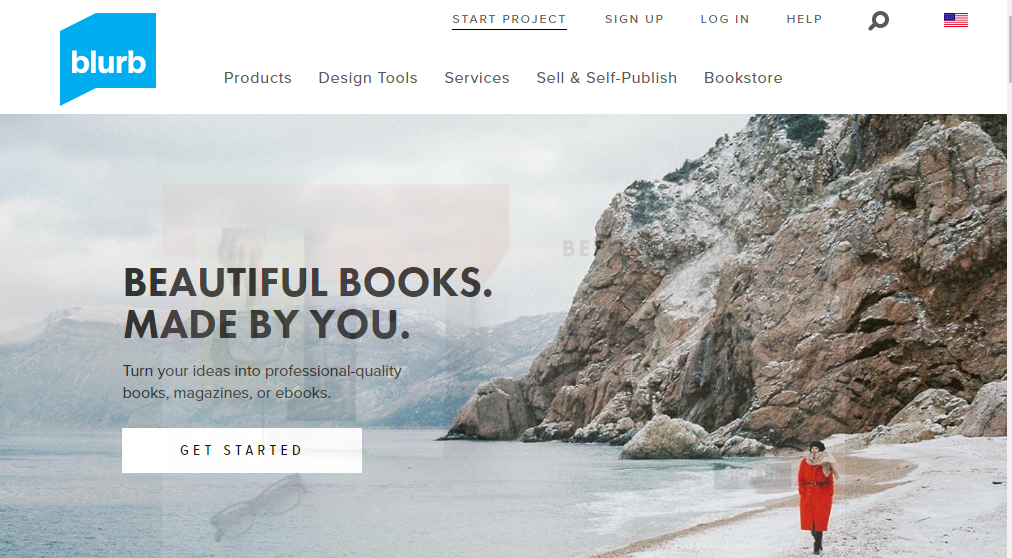 Blurb is one of the most popular and self-publishing sites. You can search and find a lot of quality, very well designed ebooks on their website. 
To discover and browse new books, you can directly visit the Blurb bookstore. You can see very often that the online book previews on Blurb show the entire content, as authors earn money on selling their books into print versions.
As this site entirely focuses on showcasing beautifully designed books, the reading interface was developed with that purpose in mind.
9. Scribd
The Scribd service is one of the sites where you can see millions of docs available here, including comics, presentations, brochures, and most importantly, some good books. 
If you visit Scribd, it offers you two kinds of books: firstly the ones available through a monthly subscription, and also the free ones. If you love to watch GOT, you can read books online for the game of thrones.
Scribd is famous if you want to read on steroids. You can get several ways to share what you read. There is an option for you to embed a book on a blog or website.
The website is much smoother, and the reading experience is way better than before. The content of a book is displayed when you open the book's page.
10. Wattpad
Wattpad is one of the most famous e-reading sites in the world. The readers on this website have rumoured to spend 2 billion times on the site every month.
More than 10,000 readers visit this site and connect with a new story. The site supports over 20 languages. 
When you select your mother tongue, you will see books in your language and book recommendations from users who chose the same language.
You can click on Discover in a navigation bar to find some new stories, and you will see a handy panel where you can browse by category, type a keyword or find out what the other users are reading.
11. Bookish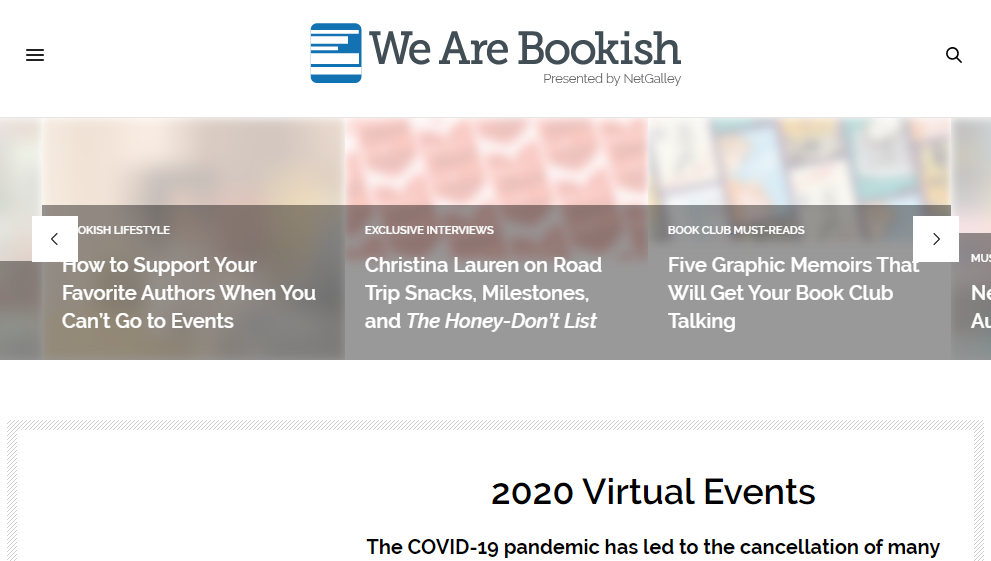 If you care about the look and the pleasure of reading, you should try Bookish. The Service has the most fantastic book reading interface among all the sites. 
You can begin with signing in, and the process can take only a moment. The Service design is to be a user's cloud bookshelf. 
There are fewer books available for immediate reading. 
You can browse Public domain titles from a dashboard. Also, you can add your DRM-free ePub files.
12. 24Symbols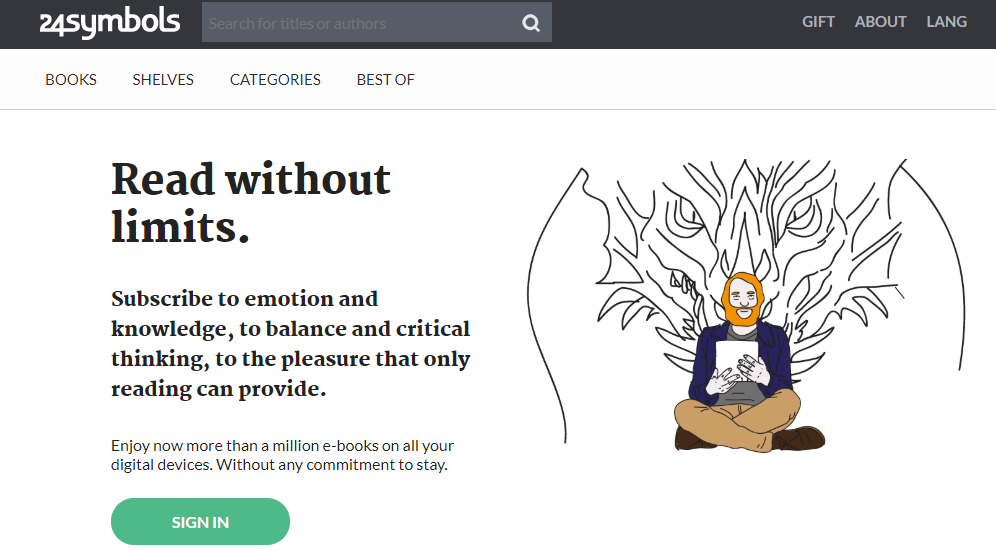 24Symbols is easy to access as you start by connecting with your Facebook account. Your dashboard is very well-organized and easy to use. 
You can browse catalogue alphabetically, by author or category, and also by your language.
There is a panel on the right that shows details of a book. You can start reading by either clicking on a red-coloured button or selecting one of the chapters from a table of content.
13. ManyBooks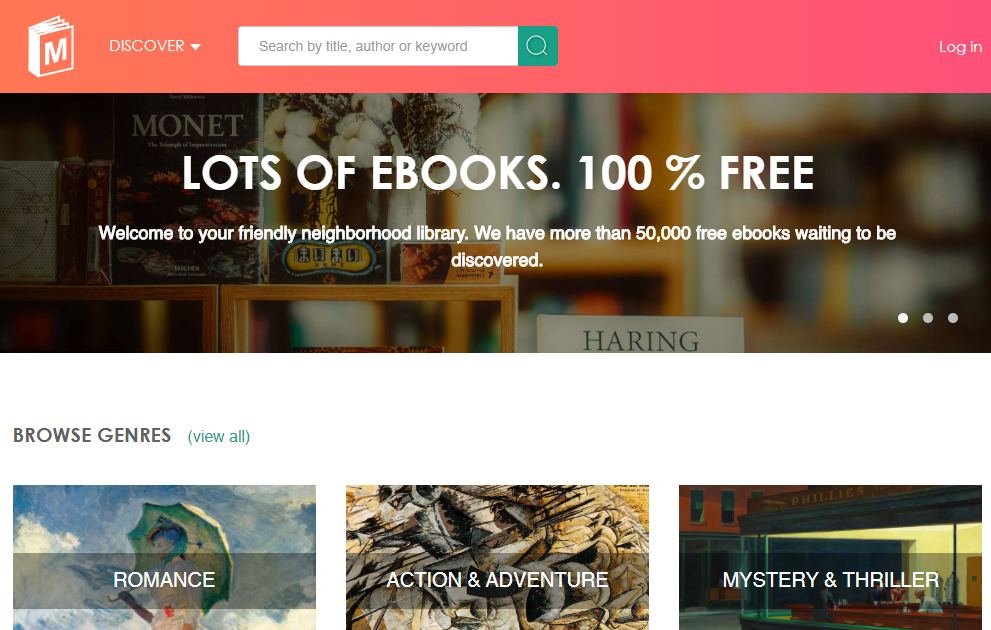 This site contains over 30,000 online books that are available for a free download. 
On this site, you can find older, classic titles available for free than contemporary ones. ManyBooks has a great selection, and you can access plenty of other eBooks that are available for a reasonable price. 
So, if you like to read more here is a new way to enhance your reading skills online by choosing the genres you love. You can get a lot of books for almost 100% free!
14. The Library of Congress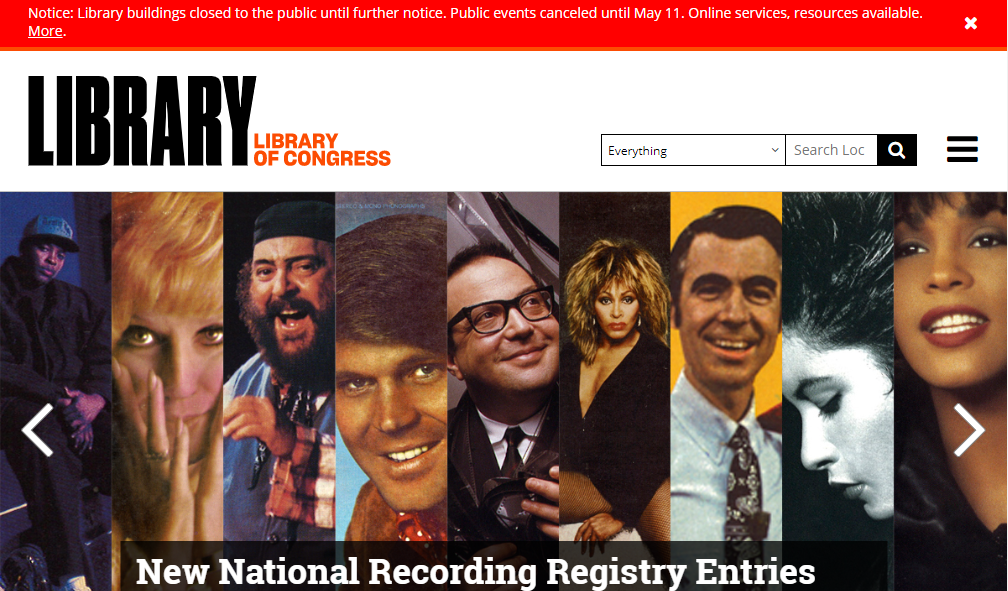 If you're looking for classic stories online, the Library of Congress has got everything. With more than 60 excellent books available on an easy-to-use interface, this is the perfect website if you have a specific classic you are looking to read. 
This archive also includes children's classics like Alice in Wonderland and Cinderella. You can explore everything among the various genres on the site.
15. Goodreads
Find and read more books you will love, and keep track of the books you want to read. The Goodreads app is a great site to organize your books, see what your favourite authors are reading and find new reads. 
If you are on the hunt for free ebooks, Goodreads can help. The Goodreads site creates lists for almost any book need you could have. 
You can find curated lists of free ebooks from self-published authors, public domain classics, audiobooks, books for kids, previews, samples and more.
That is all about how to read books online. These were some of the sites also to know how to read books online for free for you all.
If you are a readaholic, you can check the websites and find books of various genres and choose what you want to read today to cheer up your mood. 
Frequently Asked Questions 
Q1. Where can I read books online for free without downloading?
A1. To read books online for free, you can check out Internet Archive, Project Gutenberg, Readanybook, Open Library, and a lot more sites that help to download books for free.
Q2. Which website is best for reading books?
A2. Some of the best websites for reading books are Project Gutenberg, BookBub, Wattpad, Open Library, etc. 
Q3. Is reading books online legal?
A3. As a reader, you are not breaking any law by reading something you found online for free. However, if the book is expensive and not in the public domain, then whoever posted it online is probably breaking copyright laws.
Q4. Are Google books free?
A4. There are four access levels used on Google Books. First is the full view where the books are available for "full view" to download for free. In-print books, through the Partner Program, are also available for full view if the publisher has given permission.